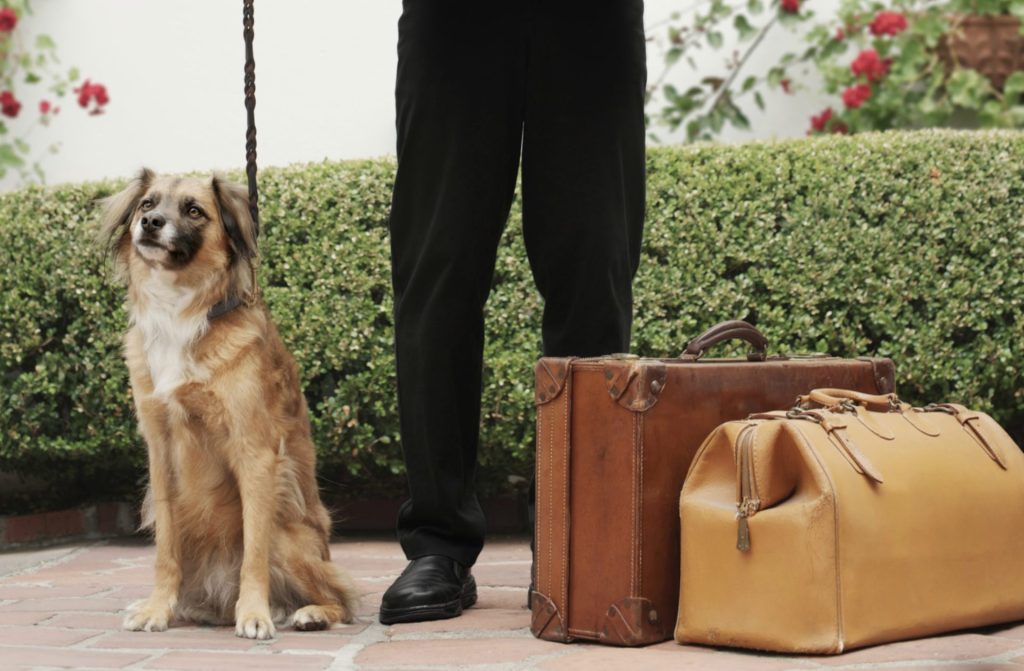 When traveling on the subway, on a plane, or even in your car, it is best to get the best dog carrier purse for your furry friend.
This is because your pooch could feel overwhelmed by the large crowds and so the carrier purses provide them a sense of security and calm.
It is best to look for a purse that has all the necessary features as this ensures your canine's companion security. Apart from efficiency, the design and the looks also matter.
Choosing the right carrier purses from a thousand different options can be a tough job. That's why we have gathered the best dog carrier purses, best dog purse, pet tote bag, and dog carrier tote for you.
Keep Perfect Cat Carrier Dog Carrier Pet Carrier Bag for Small Medium Cats Dog Carrier Purse
If you love your dog or your cat, then you would get them the best. Especially the best pet purses, including dog purses and cat purses. Here this design is a good option for most pet lovers. You can also take it as a luxury pet carrier, dog carrier, and cat carrier.
Made of premium PU leather material, this pet purse carrier has been handcrafted not only for efficiency but for its outstanding beauty.
Designed with a breathable mesh on its sides, your pup can comfortably keep its head inside should it feel scared or insecure. The carrier handbag has been made from breathable materials without any fade or distortion, assuring you of a very long-lasting product.
What's more? It comes with a safety leash tucked in the inside of the purse, so that you can attach your dog leash to it. This keeps your pet pooch from getting out when you are getting around town.
This dog carrier purse stands out from the rest as its design is more or less similar to a stylish purse. With the amount of detail given to it, this is going to attract attention. It comes fully detachable (3 separate pieces + 1 mat) for easier storage and cleaning.
Keep Perfect Pet Bag New Design Dog Carrier Bag Cat Top Opening Pet Carrier Purse
This unique bag is made from a durable polyester cotton fabric, with stitched seams on both the inside and outside. The purse has a generous space inside to fit your small dogs comfortably.
Unlike most dog carrier purses, the dog purse resembles more of a tote bag that you can sling over your shoulder.
The dog carrier purse is super comfortable for both your dog and the pet parent. Color options are flexible for you. Black, brown, gray, navy blue, green, pink, and more. You can tell us your innovative ideas on the custom design, color, logo, pattern, size, and material, we will check it and make it for you.
Sure you can find more puppy carriers purses, dog carrying tote, small dog tote, pet totes for small dogs, dog purse carrier, amazon dog carrier purse, and dog breed handbags designs at junyuanbags.com.
Frequently Asked Questions
Is Dog Carrier good for dogs?
Yes, front dog carrier backpacks are considered a safe and a better alternative to a leash, especially if you are taking your pet to an unknown area. In other words, these backpacks are completely safe for your dog and can even help build trust. Additionally, people are also known to use baby carriers when traveling.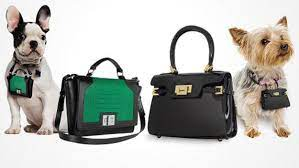 How long can a dog be in a pet carrier?
Crate Time For Adult Dogs

Most adult dogs can stay in a crate for about half a day as long as the dog gets ample exercise and walks when he or she is out of the crate. Many adult dogs can manage eight or so hours in a crate while their owners are at work, but longer than this can often cause behavioral problems.
Are soft or hard dog carriers better?
Soft-sided dog carriers are easier to carry than hard carriers and are much more portable and convenient. They're perfect for traveling when you'll be in arms reach of your dog at all times.
Can I carry my dog in a tote bag?
A canvas tote with a flat bottom is truly ideal for carrying around your pup. They're easy to carry, and give small- or medium-sized dogs plenty of room to sit, without adding too much extra bulk to your ensemble.
How big should a dog carrier be?
The carrier should be large enough for him to turn around easily and to curl up or stretch out when lying down. Measure his back from his neck, where the collar sits, to the base of his tail. Then add a few inches to that measurement. Measure his shoulder height from the top of his shoulders to the ground.
Are dog slings a good idea?
Having a dog sling will not only allow your dog to spend quality time with you on daily adventures but will also allow them to stay close by your side so you can form an unbreakable bond.
Are pet carrier backpacks safe for dogs?
Yes, dog backpacks are safe when used properly based on your dog's needs. Some dogs will prefer their legs out in the carrier, while other pups prefer an enclosed case. Either way, a backpack is perfectly safe as long as it is properly ventilated, the dog isn't too heavy, and they're placed in the correct position.
Can a 25 pound dog fit under an airplane seat?
Generally, if your dog in its carrier can fit under the seat in front of you, it can go in the cabin. So that means a dog weighing up to about 20 pounds
What breed is a handbag dog?
Chihuahua. Well, you can't talk about tiny dogs without mentioning this tiny-but-mighty pup. Charming and intelligent, Chihuahuas do respond well to positive training, according to the AKC. With this in mind, you'll probably have an easy time convincing this 6-pound pup to ride around in a handbag.
What are handbag dogs called?
Because, along with chihuahuas, shih tzus and bichon frises, they are being abandoned in far greater numbers than a few years ago. These are all so-called handbag dogs: petite pooches often snapped poking their front paws out of the Mulberry or Prada of some Hollywood celebrity on the front row.
How do you carry a small dog?
Small dogs: Put your dominant arm underneath your dog's chest with your hand between their front legs. Then, as you lift them up, use your other hand to tuck their legs or backside into your body so they're fully supported.
Do cats prefer soft or hard carriers?
Unlike hard shell options, soft carriers are lightweight. This is especially helpful if you will be carrying your cat around a lot, such as through an airport. Soft-sided carriers are more comfortable for your cat.
Do cats like pet carriers?
Again, since cats love bags, a soft-sided bag carrier with a shoulder sling and front, back, and top entrances is ideal. A thin blanket should be on hand to cover your cat's head. And, of course, make sure to bring along your cat's favorite treats.
How long should a cat be in a carrier?
Most cats will be fine in carriers for up to 8 hours. Others might need a little more care and you may have to factor in a break every 2-3 hours. Some owners have no choice but to keep their cats inside a crate for 10 hours or more.
Send Us Your Customized Information For Pet Bags