Amfori BSCI Certification
The Business Social Compliance Initiative (BSCI)
internationally promotes the protection of social standards
throughout the supply chain across every industry.
An ISO 9001 certification demonstrates to
both customers and stakeholders
that your manufacturing business has the capabilities
of delivering high-quality products that
meet all industry regulations and are delivered on time.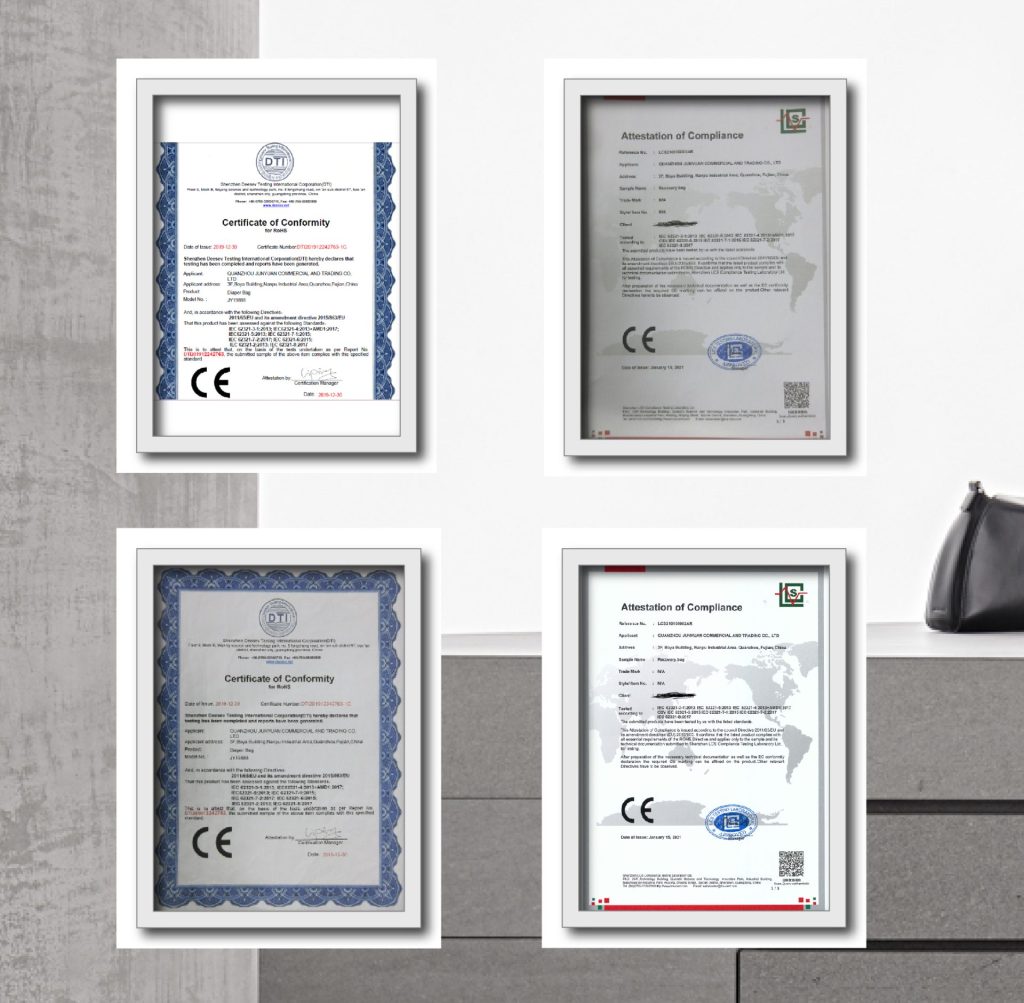 The letters 'CE' appear on many products traded on the extended
Single Market in the European Economic Area (EEA).
They signify that products sold in the EEA have been assessed to
meet high safety, health, and environmental protection requirements.
LFGB, also known as the "Law on the Administration of Food, tobacco products, Cosmetics and other Daily necessities",
is the most important basic legal document
in the field of food hygiene management in Germany.