Basketballs are big – too big for most backpacks. That's why a lot of athletes use big bulky gym bags to get their gear to practice. And those gym bags are great if you want to bring a lot of stuff with you, but they are a nightmare if you want to ride a bike or take a crowded subway!
Fortunately, there are bigger backpacks made specifically with basketball players in mind. In this article, I am going to review some of the best basketball backpacks and best basketball bags and show you what to look for when buying one.
What do you need the backpack for?
Do you plan to use the backpack just for basketball practice? Or do you also want to use it as a bookbag for school/college? If you are looking for a multi-purpose backpack, there are some with extra compartments that isolate your dirty clothes from your books or safely store your laptop. These multi-purpose backpacks can potentially save you a lot of money as they make additional gym bags unnecessary!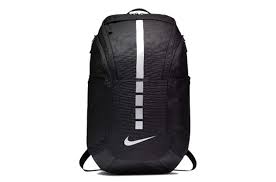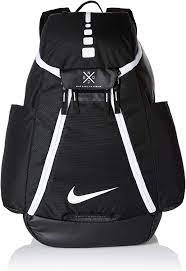 Let's have a look at some good designs of basketball bags.
Keep Perfect Custom Logo Travel Rolltop Backpack Gym Sport Football Basketball Backpack
You want a convenient way to bring your ball to practice, but you already own five different backpacks and don't want to buy another one?
If you are also considering the size of the backpack, then you can miss this rolltop fashion basketball backpack. This basketball backpack is made of high-quality oxford material that is also strong and durable. The bottom is designed with a zipper pocket that can help to hold the basketball, volleyball, soccer, rugby, or other balls. The m ain compartment is large enough to hold your personal items, including clothes, glasses, sunglasses, wallet, watch, mobile phone, water bottle, tower, and more.
You can also take it as a business backpack, fashion backpack, or sports backpack, it is very suitable for you to go for a short trip.
Keep Perfect Portable Outdoor Soccer Backpack Gym Bag Basketball Drawstring Backpack Basketball Bag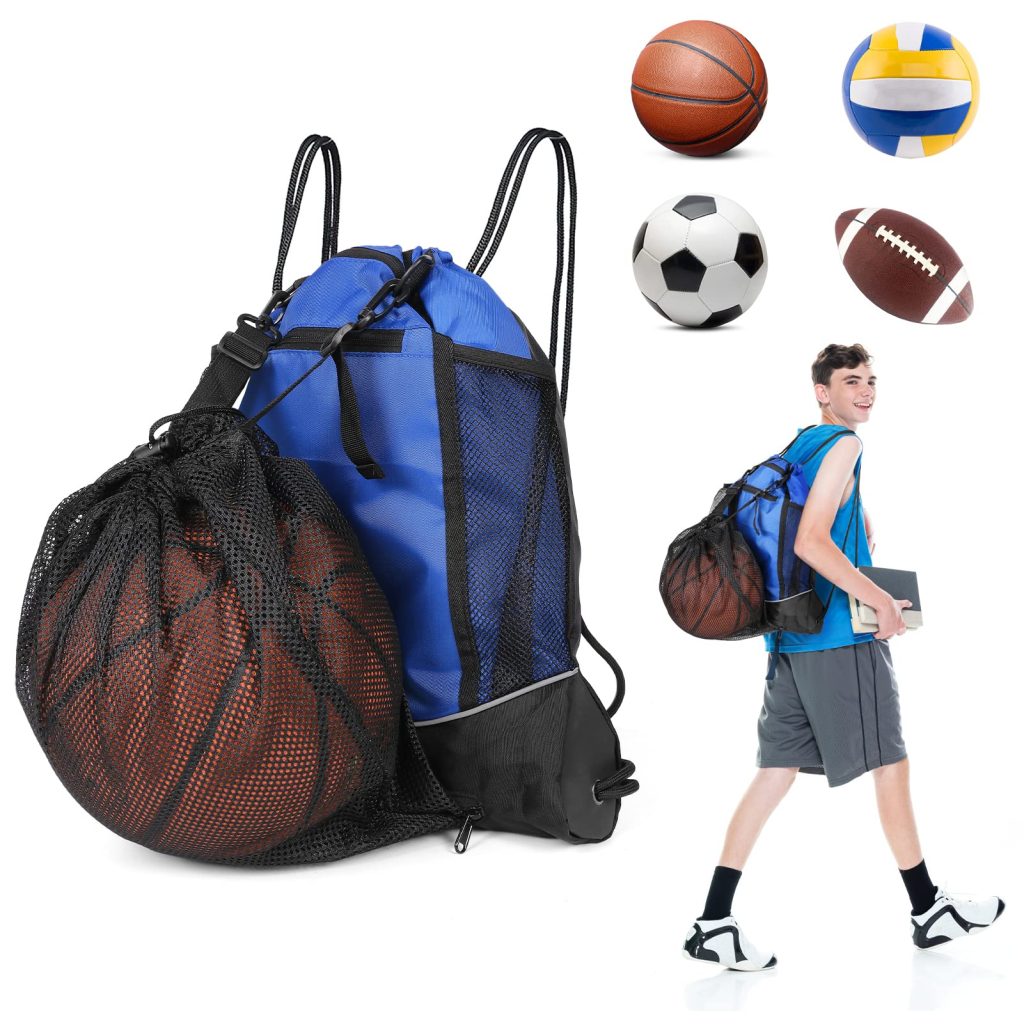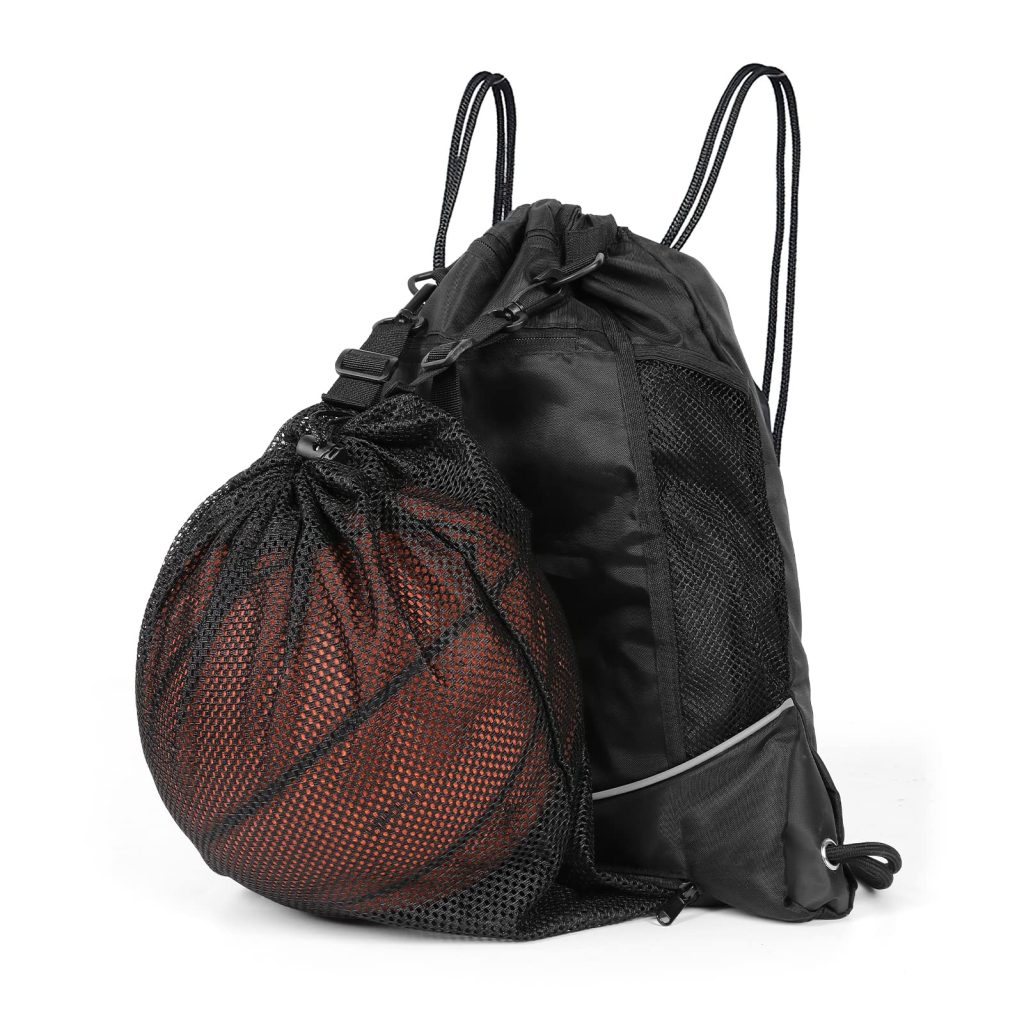 A slick and clean design is one attractive point of this basketball backpack. The quality and the materials feel great, and this basketball backpack is big enough for a youth basketball, shoes, water bottle, and clothes. This basketball backpack has a mesh front pocket that can hold your basketball well. However, if you want to bring a regular basketball, clothes, high-tops, and additional water bottles, you might need an extra backpack. The color options are flexible, blue, black, red, and more. We can also accept custom color, logo, size, material, pattern, and design.
Keep Perfect Mens Duffle Bag Custom Premium Business Luggage Travel Bag Basketball Gym Bag Basketball Duffle Bag With Shoe Compartment
This is indeed a fashion and multifunctional basketball gym bag for basketball lovers and basketball players. It is also one design of duffle bags for basketball and basketball duffle. Both men and women will like this design because it is not only a basketball gym bag, we can also take it as a yoga bag, gym bag, travel bag, duffel bag, etc.
There are side mesh pockets that can hold your umbrella, water bottle, etc. Dry wet separation bag inside to carry your tower, your socks, etc.
One side bag to hold your basketball or volleyball, another side bag is the shoe bag to carry your shoes. The main compartment can put your headphone, your tablet, your wallet, your document, etc. It is a great choice for sports lover, basketball players, volleyball players, and more.
Other designs of basketball duffel bag
More designs for basketball bag
We can also do custom basketball bags for you, including custom logo, size, material, color, design, pattern, and more.
Frequently Asked Questions
What backpacks do NBA players use?
So, now when you know what to look for, let's find a couple of backpacks and see how they answer to these requirements.
Nike Hoops Elite Max Air Team 2.0. …
Under Armour Storm Undeniable II. …
Under Armour UA Striker II. …
Wilson Evolution Basketball Backpack. …
Nike Hoops Elite Max Air Team 1.0.
How do you bag a NBA player?
Ways to Meet An NBA Player
Visit popular basketball bars and clubs. The first piece of advice may not seem that unique, and it's not. …
Attend more games and catch a player's eye. …
Become a cheerleader. …
Join an official Fanclub. …
Support them publicly on your account. …
Go to training. …
Use dating sites.
What should I put in my basketball backpack?
Basketball Survival Bag Essentials
BASKETBALL SHOES (don't put those shoes on at home…they need to stay clean for the court! …
court grip (my kids LOVE this…so they don't slide around on the court)
instant cold pack.
extra mouth guards.
first aid kit/ibuprofen.
tissues.
wet wipes.
What bag do basketball players use?
List of Top Rated
| Name | Rating(1-5) |
| --- | --- |
| Nike Hoops Elite Pro | 4.8 |
| Nike Hoops Elite Max Air Team 2.0 | 4.7 |
| Tigerbro Unisex Drawstring Sports Backpack | 4.7 |
| Hard Work Sports Bag | 4.6 |
What should I keep in my basketball bag?
Every player needs an extra basketball, ball pump and needle. And it's the details that make the difference in your game — like water bottles, cooling towels, wristbands, protective mouthguard and other basketball accessories. Earbuds or oversized headphones can get you motivated to face down the competition.
What is the difference between a gym bag and a duffel bag?
A gym bag is typically hard-bottomed and sometimes has a rectangular base. A duffel bag on the other hand has an open structure. The lack of rigidity in their design differentiates the two when it comes to storing and carrying bulkier objects.
Whats the purpose of a duffle bag?
A duffel bag, duffle bag, or kit bag is a large bag made of either natural or synthetic fabric (typically canvas), historically with a top closure using a drawstring. Generally, a duffel bag is used by non-commissioned personnel in the military, and for travel, sports and recreation by civilians.
What is the purpose of a duffle bag?
Duffle bags are generally equipped with extra pockets to fit clean clothes, gym clothes, shoes, and personal or toiletry items you want for after your workout. Another bonus of using a duffle bag as a gym bag is that they will fit inside most gym lockers, allowing you to safely store your things while you workout.
Can a basketball fit in a backpack?
There is plenty of storage as the backpack is big enough to fit a full-sized basketball or volleyball or a size 5 soccer ball. There is also space for cleats, shoes, socks, jackets, other equipment, and 2 water bottles in separate sleeves.