5 Puffer Bag Designs That You Are Going To Fall In Love With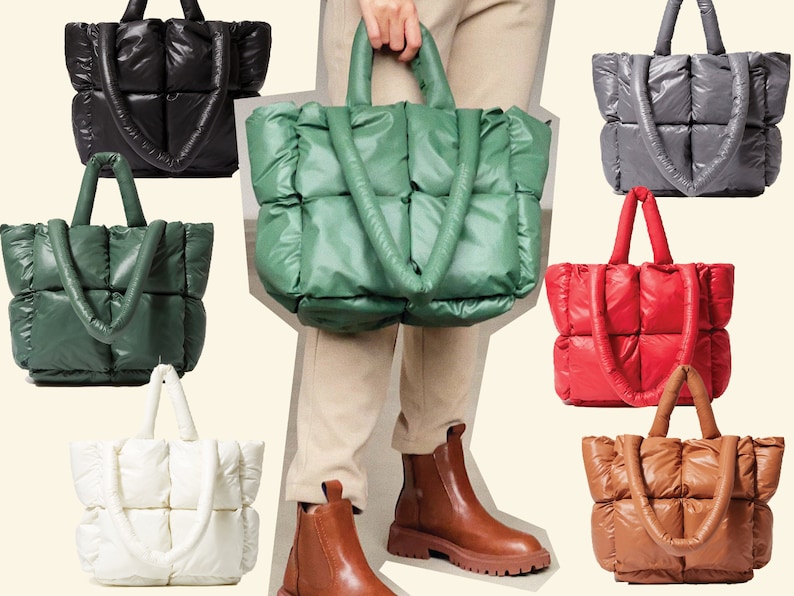 Currently, unique and fashionable handbag trends sweep across the globe.
Guess what kind of handbag it is? Sure, puffer bags can be a trendy match for your looks and become one champion item of soft and stylish handbags in this winter. Normally, they are padded, quilted, and comfortable enough that you can also use them as a headrest in a pinch.
Puffer bags, sure it can be also called quilted bag, padded bag, pillow bag, etc, are having an exciting moment. The famous brands of puffer bags you might know are Bottega Veneta, Saint Laurent, Coach, and Miumiu, etc, they all have their own versions of the quilted purse.
How to have your own fashionable puffer bag without breaking out your luxury money? Don't worry here we have selected the best designs that are under 30$ for you. Follow us and check out check our faves below.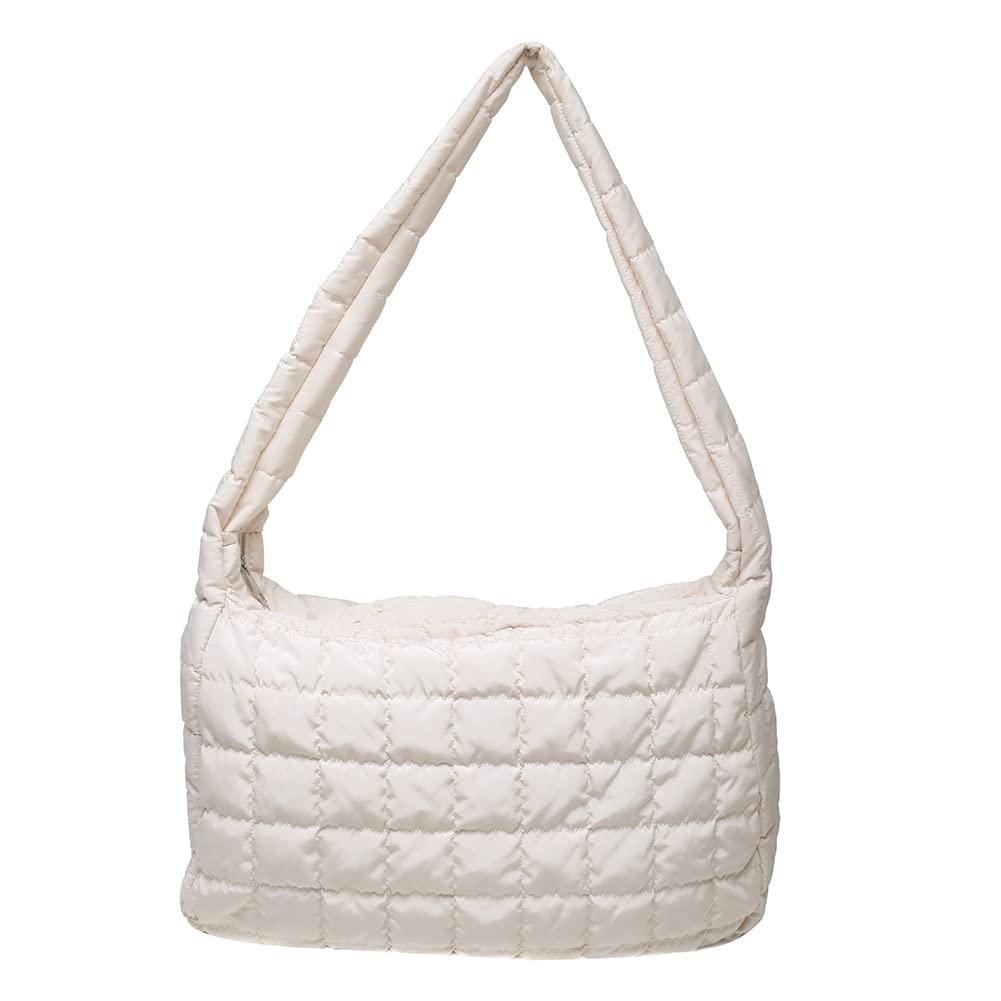 This puffer bag is a similar design to the quilted shoulder bag that was spotted on Blackpink's Jennie. When you need to take more items on the go, this quilted shoulder bag will be a great choice. It is spacious to hold your laptop, book, water bottle, mobile phone, headphones, makeup things, and lunch for a full day. All the bags are padded, so you won't feel too much pressure on your shoulder and back.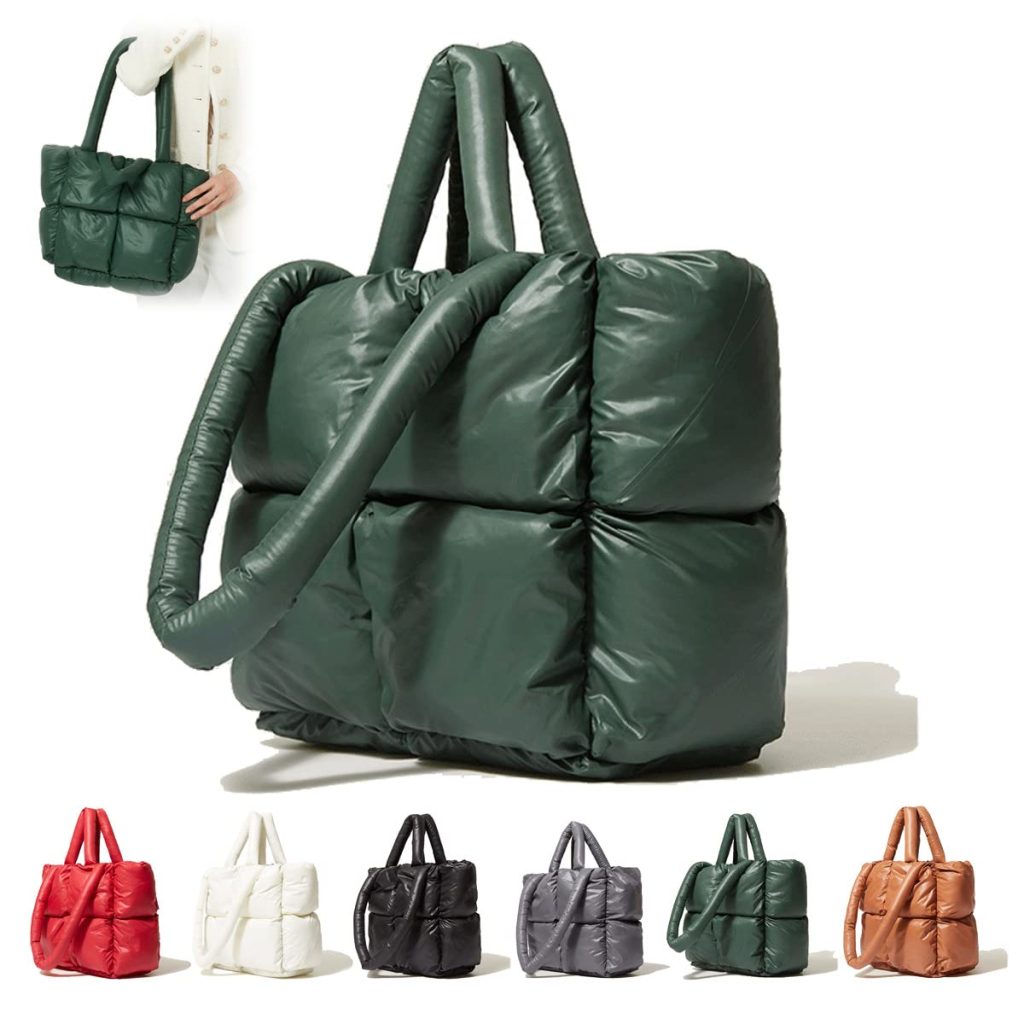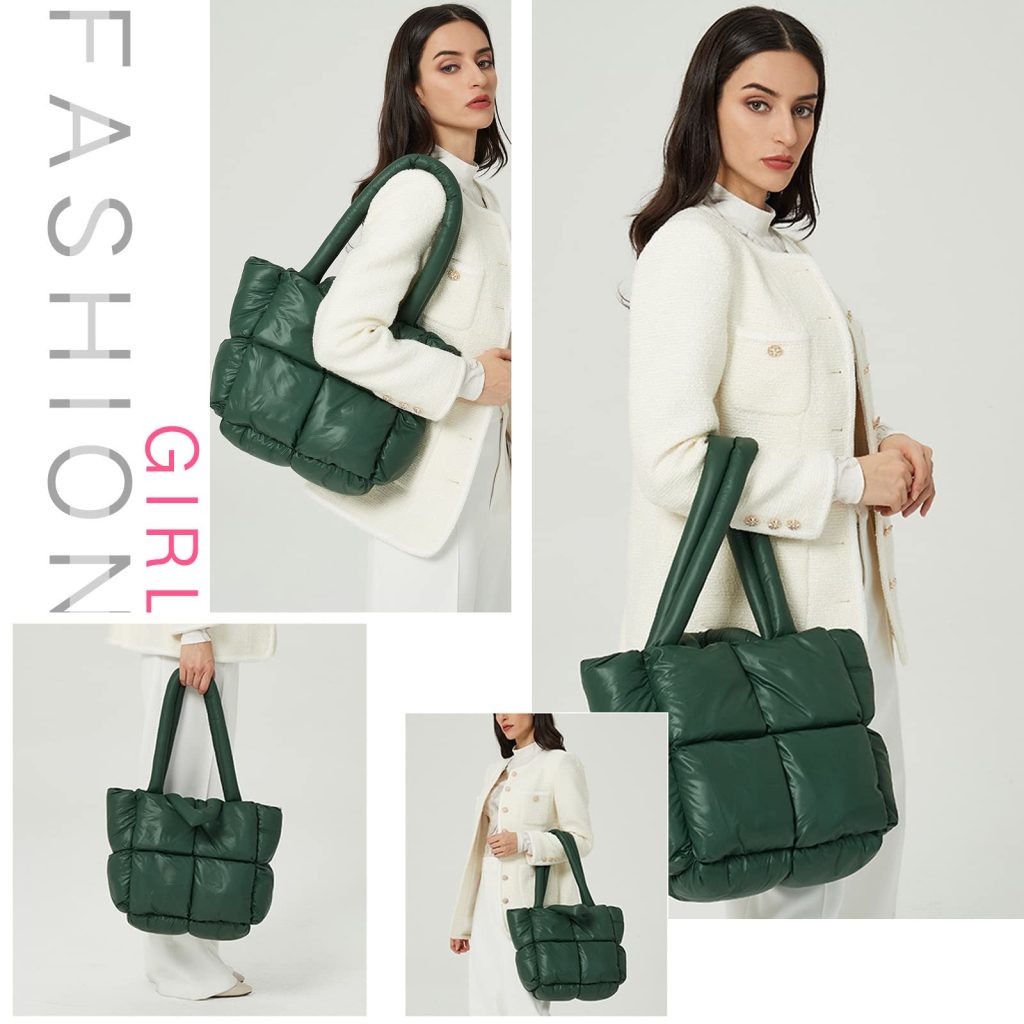 We believe that this design of puffer tote you will like to snuggle up with in the winter. It is soft and comfortable to carry. The lightweight and stylish puffer bag has inside pockets for you to hold your personal item organized. When you go shopping, attend a party, or go to the beach, this bag will be your nice companion.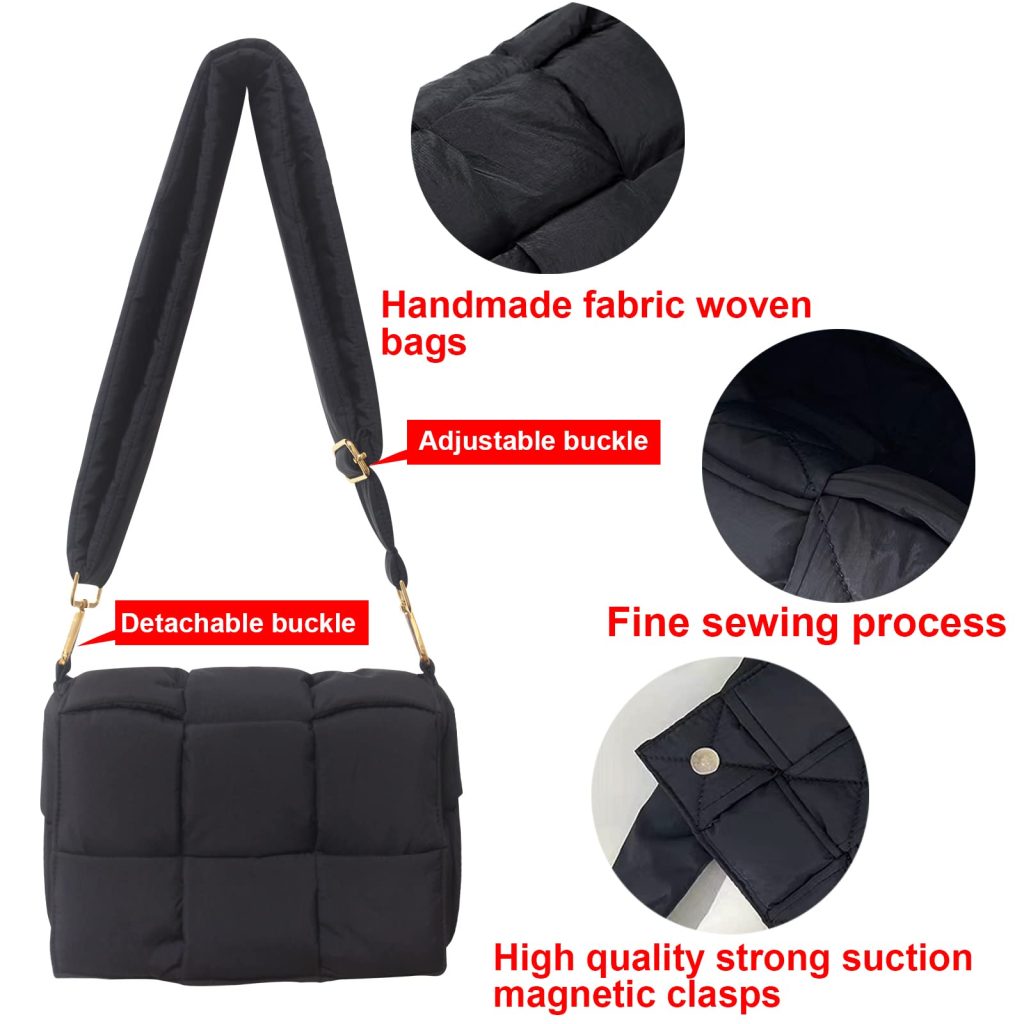 The novelty and classic puffer handbag will be every fashion girls' dream bag.This is a high-level and ultra-lightweight comfortable puffer tote, with padding fabric stripe braided into a classic bag shape. It is perfect for traveling, weekend getaways, and other outdoor activities in winter daily life, birthday gift for the ones you love.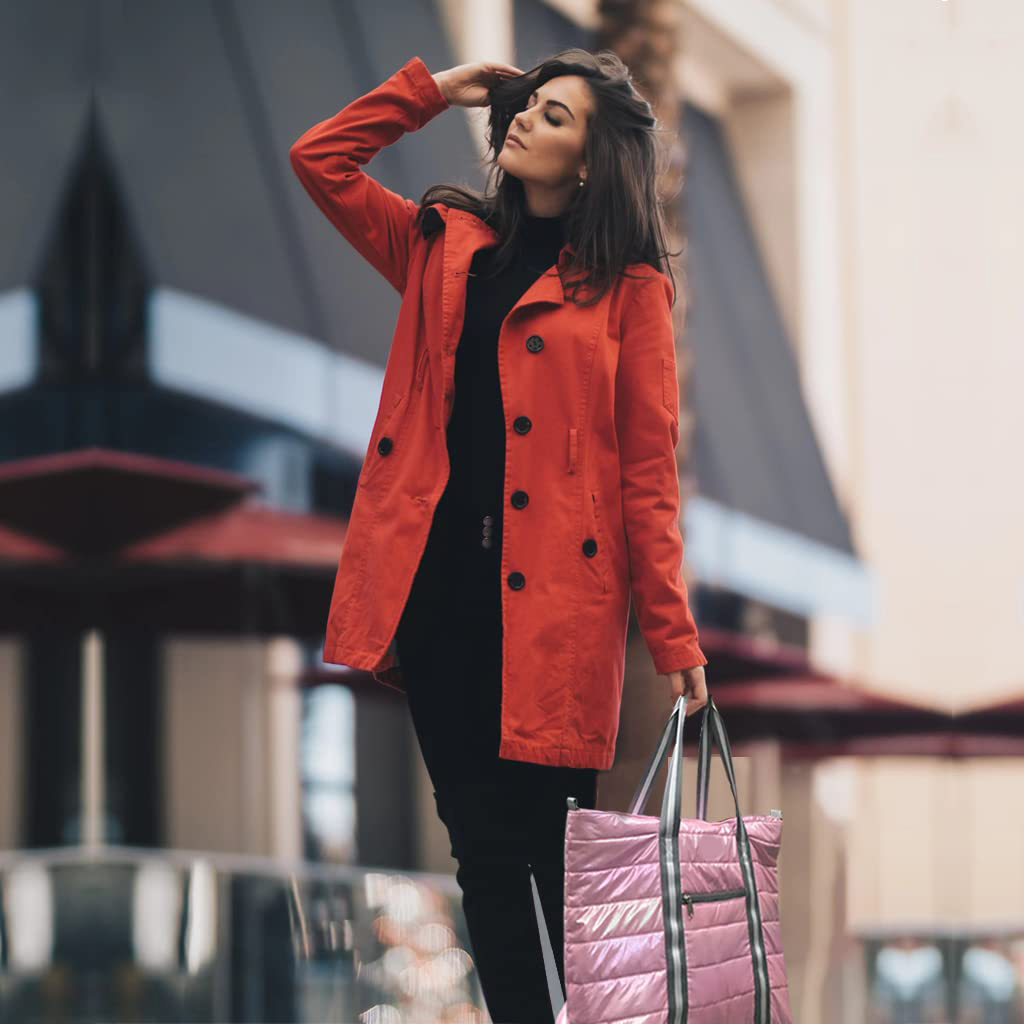 With the bright design and chic color, these beautiful iridescent carry-on large quilted tote bags will make you a more attractive girl on the street. We make this bag with high-quality shiny nylon fabric and strengthen each stitching on the bag. This is really a nice purse for women and girls, you can also take it as a gym bag, quilted weekend bag, duffle bag, or travel bag for a short trip.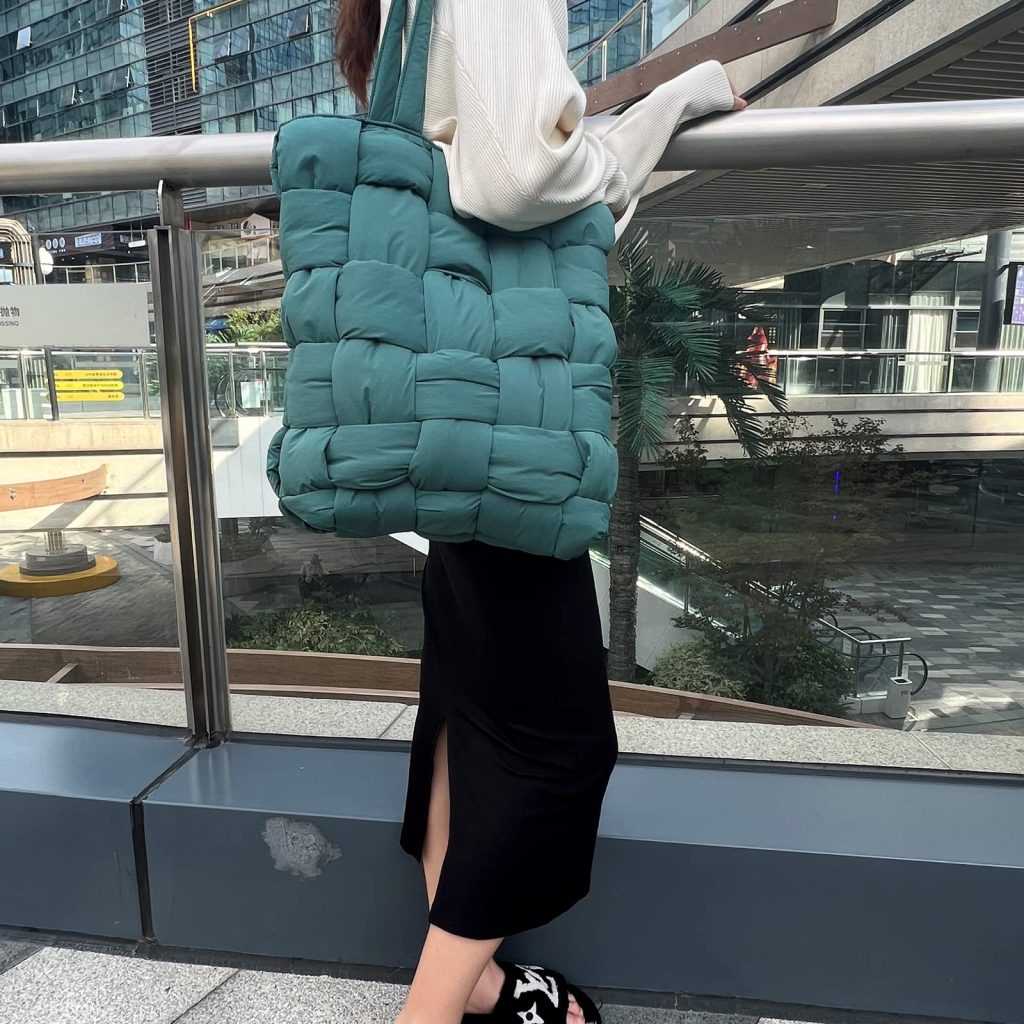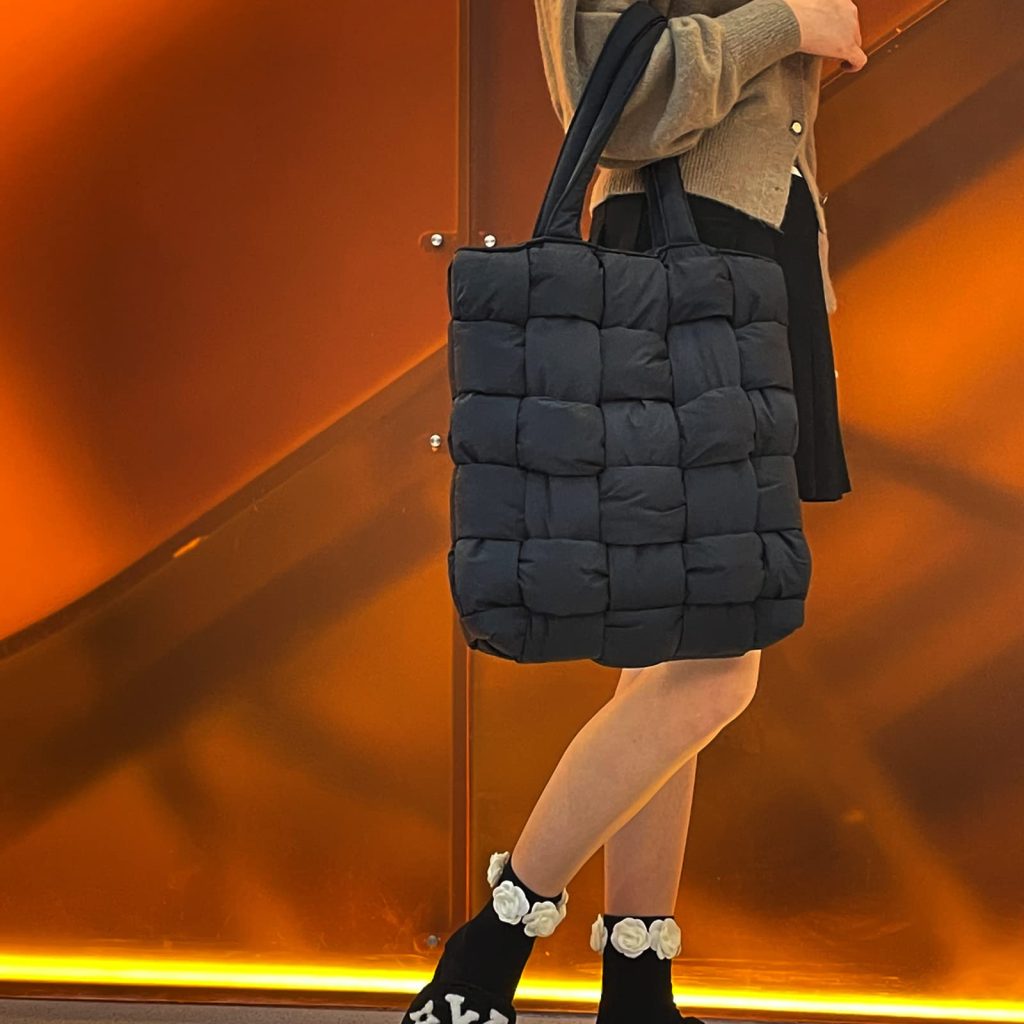 This quilted tote bag is the basic quilted bag that everyone will need. It is suitable for shopping, dating, party, beach, and more occasions. There are more color options for you to choose from, black, green, beige, pink, blue, etc. Customized colors are also accepted. You can also have a personalized quilted bag with your logo. So come and contact us for more information.
More designs of puffer bags