Hiking GearHaving a hiking backpack on a hike allows you to carry all of the essential gear you need for a day out on the trail, and has features that allow for specialized storage of gear such as trekking poles or an ice axe
Mountaineering backpack is one of the must-have products in outdoor activities. It is an indispensable part of mountaineering enthusiasts. Due to this demand, the market for mountaineering backpacks continues to grow every year. This is a great business opportunity. This means you need to find the right mountaineering backpack manufacturer to provide you with backpack products. As a guide, we have put together a list of the best mountaineering backpack manufacturers!
1. Junyuan Bags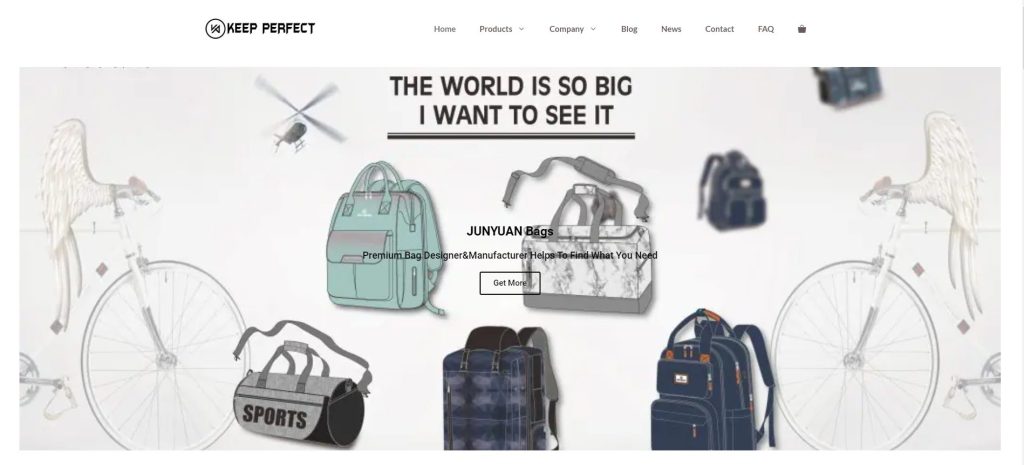 Location: Fujian, China
Company Type: Manufacturer, Supplier
Established: 2014
Number of Employees: 200+
Key Products: Mountaineering backpack, outdoor backpack, travel backpack, laptop backpack, tool bag, hunting backpack, pet bag, duffle bag, hiking backpack;
Junyuan Bags is a leading backpack manufacturer, business backpack supplier, mountaineering backpack supplier, hiking backpack supplier and various backpacks supplier in China. It is also one of the best travel bag factories and travel backpack factories. It was established in 2014 and has been producing high-quality outdoor backpack products ever since. The company has always been customer-oriented, constantly surpassing, and providing customers with value-for-money customized services.
In addition to being a first-class manufacturer, Junyuan Bags regularly exports backpack products to France, Australia, the United Kingdom, the United States, and the United States. Junyuan Bags can fully meet all your backpack needs. He is your best choice!
2. BagsAnna
Location: Hebei China
Company Type: Manufacturer
Established: 2006
Number of Employees: 300
Key Products: Ladies bags, school bags, outdoor mountaineering backpacks, wallets
BagsAnna is committed to exporting high-quality Bags to meet customer needs. With the gradual increase of experience and material resource advantages, we have begun to do a lot of high-quality customization of mountaineering backpack products. So far, they have provided OEM services for many well-known brands and cooperated with some well-known companies such as Germany, France, and the UAE.
3. SYKE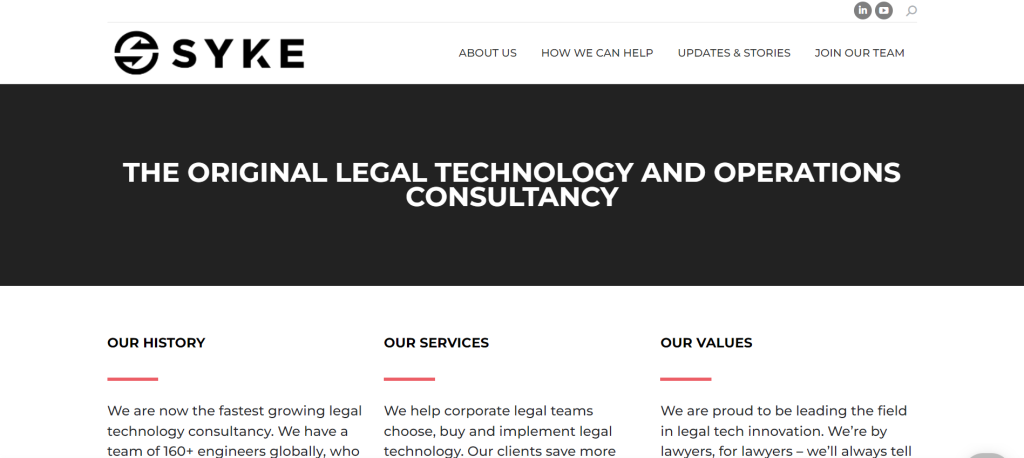 Location: Guangzhou, China
Company Type: Exporter, Supplier
Established: 2008
Number of Employees: 200
Key Products: Mountaineering backpack, trekking backpack, outdoor backpack
All of the company's hiking backpack products are designed with high-quality raw materials. The finished product is also tested under strict quality control.
Their company has a highly-skilled professional team who are trained to meet all the exact needs of customers. It also has advanced processing facilities, and customer satisfaction and on-time delivery are the main goals. Syke has been working for decades and consistently provides customers with high-quality mountaineering backpacks.
4. Oasis Bags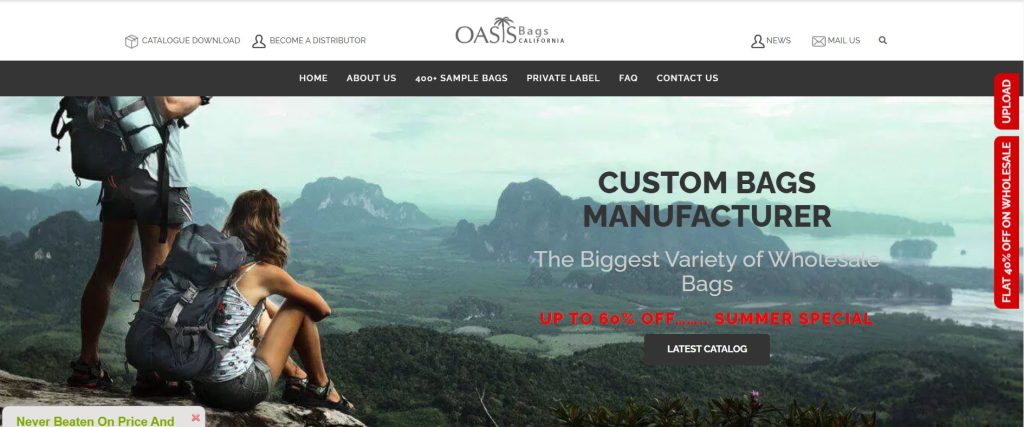 Location: California, U.S.
Company Type: Manufacturer
Established: 2001
Key Products: Mountaineering backpack, trekking backpack, outdoor backpack, cosmetic bag, messenger bag
Oasis Bags has become one of the first-class bag manufacturing companies and suppliers, with a large number of durable, versatile and highly rated bags! As a well-known luggage manufacturer and supplier in the United States, Canada, Australia and the United Arab Emirates, they have left a deep impression on customers with their wide range of products and services.
Get Free Quote
5. Sofie Bag
Location: Fujian China
Company Type: Manufacturer, Supplier
Established: 2001
Number of Employees: 250
Key Products: Insulation bag, school bag, laptop bag, waist bag, hiking backpack
Founded in 2001, Sofie Bag is a manufacturer and exporter specializing in the design, development and production of luggage products, such as backpacks, travel bags, waist bags, luggage bags, gym bags, and shoulder bags. For many years, they have been a professional bag manufacturer and backpack supplier in China, with rich experience. They have more than 250 skilled workers, 20 managers and designers.
Related questions on the mountaineering backpack
Hiking GearHaving a hiking backpack on a hike allows you to carry all of the essential gear you need for a day out on the trail, and has features that allow for specialized storage of gear such as trekking poles or an ice axe
What is the ideal bag for mountaineering?
As a general rule, ~30 liters or less capacity works for summer day trips. About 50 liters or more will do well for a weekend. 60-80 liters can be great for multiple days. Generally, a 100+ liter bag will be the biggest you need and can serve you well for week-long climbs, or months-long expeditions
Can I use a mountaineering backpack for hiking?
In a way it's straightforward: you can use a pack designed specifically for climbing or mountaineering for more general walking and hiking, albeit with some loss of convenience, but it's harder to do it the other way round. Climbing packs are designed to be tough and simple.
Why backpack is the best way to mountaineering?
Fitting a mountaineering backpack
Outdoor gear experts agree that it is critical to have a backpack that has the same range of motions as the user during a climb. This helps the user to maintain their balance on steep and precarious surfaces, such as an icefall or loose scree.
How do I choose a mountaineering backpack?
To find the best balance of weight and durability, look for packs that use a combination of fabrics. Robust fabrics on the bottom and side panels, and lightweight fabrics on the upper sides, front, and lid — where wear and tear are much less. If the backpack is waterproof or resistant, consider how long that will last.
Is 40L enough for backpacking?
A weekend backpack like a standard 40L backpack is big enough to carry a backpacking sleeping bag, small tent, and pad, as well as extra clothing and layers.
How much does a good hiking backpack cost?
However, expect to pay $40-$60 for a good, quality daypack, like the REI Flash 22 or the Osprey Daylite Cinch Pack. One at this price point will prove of value for both rookie and veteran hikers alike. You can also find daypacks that cost $200+, like the Osprey Archeon.
Is Herschel a good brand?
Herschel can largely be seen as an unethical brand because of their unverifiable ethical claims. While they share their Code of Conduct, they lack transparency by not disclosing any details of fair labor. The brand, however, does have an eco collection and gives back to the community.
How do I start a backpacking business?
How to Start a Business Bringing People Backpacking
Choose a corporate structure. …
Get a business license through your city or county government offices. …
Become CPR certified. …
Choose several routes of varying lengths and difficulties.
Which backpack material is best?
Popular Fabrics for Backpacks
Nylon. Waterproof backpacks are essential today which is why untreated nylon is rare now. …
Rip-Stop Nylon. Rip-Stop nylon does just that, the material is made with a grid pattern of durable threads sewn closely together. …
Polyester Pack Cloth. …
PVC Fabric.
Conclusion
There are tens of thousands of excellent mountaineering backpack manufacturers around the world, and it is difficult for you to choose the best one. But with this list of manufacturers, you will know exactly where to buy the best hiking backpack products.
If you are looking for a more mountaineering backpack manufacturer, please check the following articles:
Ten articles before and after
Why You Must Choose Ycmaking Company to Customize Your Hiking Backpack
The List of the Top 10 Outdoor Brand Backpacks in the World 2021
The Top-Rated Hiking Backpacksseries in 2021- YC Making
The 5 Most Popular Laptop Backpacks in 2021 – YC Making
Do You Need a Bag for Your Laptop – YC Making
List of the Best Travel Backpack Manufacturers in 2021 – YC Making
Top 5 Travel Backpack Suppliers in the UK – YC Making
How to Classify Travel Backpacks? Which Travel Backpack is Better? – YC Making
3 Things You Must Know About Wholesale Laptop Backpacks – YC Making
What Are the Benefits of Choosing a Chinese Backpack Supplier? – Junyuan Bags