The Best Gifts For FIFA World Cup Soccer Players and Fans
The famous FIFA World Cup is taking place in Qatar from 20 November to 18 December 2022. These days many soccer fans must feel very excited about the football tournament held between national football teams.
And with Christmas around the corner, it is the perfect time to think about nice gifts for your family and your friends, sure soccer fans will think about gifts for their favorite soccer stars, and the souvenir shop can also prepare meaningful artistic products, etc.
Luckily, we have explored the market and rounded up a complete list of soccer gift options. So whether you are looking for a gift for your lovely children, your family member, your friends, or perhaps for yourself, here is the perfect list of the best soccer gifts you can consider.
Best Soccer Gifts List
Personalized Soccer Ball Night Light
World Cup Table Floating Ball
Soccer Key Chain For World Cup 2022
Personalized Soccer Bag with Ball Holder
Portable Sports Drawstring Bag Custom Logo
The Game is on the Soccer Socks
Soccer Team Player Figure
Custom Football Shirts
Personalized Gym Bags For Soccer Shoes
Personalized Soccer Ball Night Light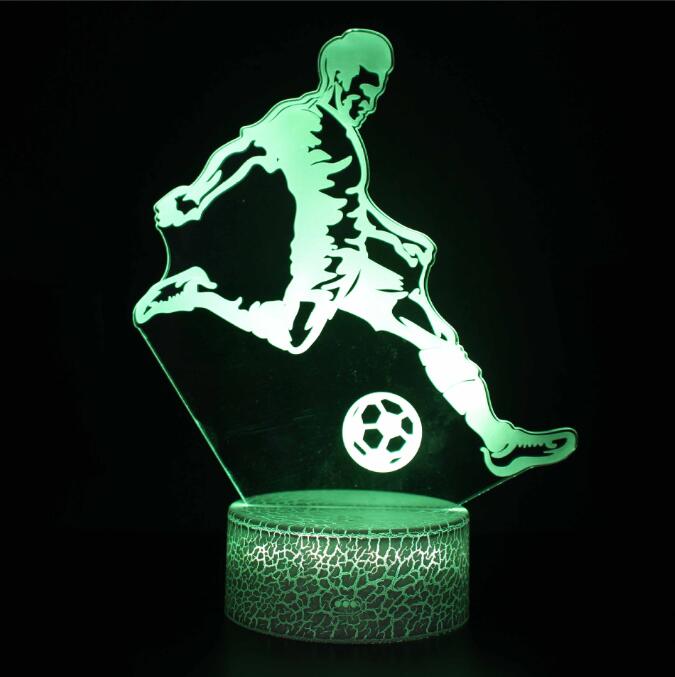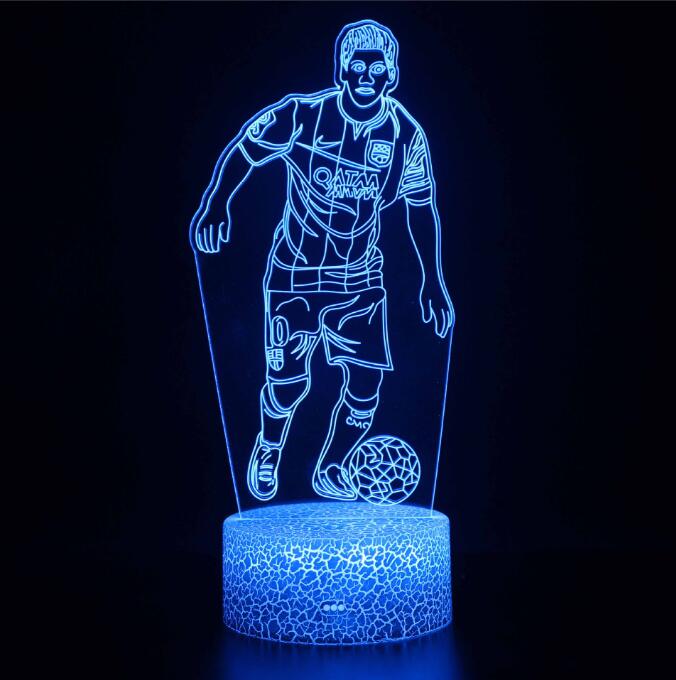 This is one of the considerate gifts for both adults and children. The night light has 7 adjustable color settings and features the names of soccer players or other names and there will be a player in action to make it more meaningful and magical. It is not only a light to light up your room, but also a decoration to make your house more artistic.
World Cup Table Floating Ball
Obviously, this is a world cup table floating ball, the color is colorful and optional, and it can be set on your table to make your house or home party more wonderful. It is also suitable as a decoration for kids' birthday parties, and decoration in the bar. Sound interesting, right?
Soccer Key Chain For World Cup 2022
Everyone knows that the FIFA world cup is the most famous tournament in soccer between national teams.
Absolutely, this must be a cute and perfect portable gift for soccer fans.
You can put your keys on this stylish and versatile key chain and attach the practical key chain to the zippers on your backpack or handbag.
The options for the keychain style are flexible, it can be also customized with your name, and your favorite soccer stars, come and get one for yourself will be a nice choice.
Personalized Soccer Bag with Ball Holder
Whether it is soccer, basketball, volleyball, gym, or swimming practice, each person will need a bag to carry their daily essentials. The backpack is roomy with functional pockets including a front ball holder, shoe compartment, and other pockets for easy access to your items, in addition, this is also a great way to show your role as a soccer player of a soccer team or a soccer fan. Sure personalized soccer bag with ball holder is accepted, each team each person should have their unique design, right?
Portable Sports Drawstring Bag Custom Logo
Lightweight, portable, foldable, and easy to carry is the main features of the drawstring bag. We can say the drawstring bag is the must-have item for each person. The spacious compartment can accommodate the essentials of the sport for daily usage.
The Game is on the Soccer Socks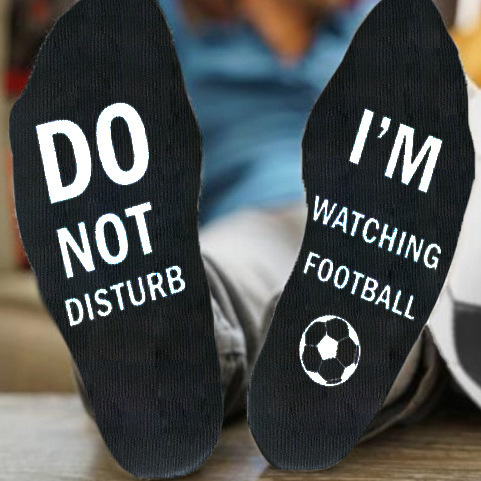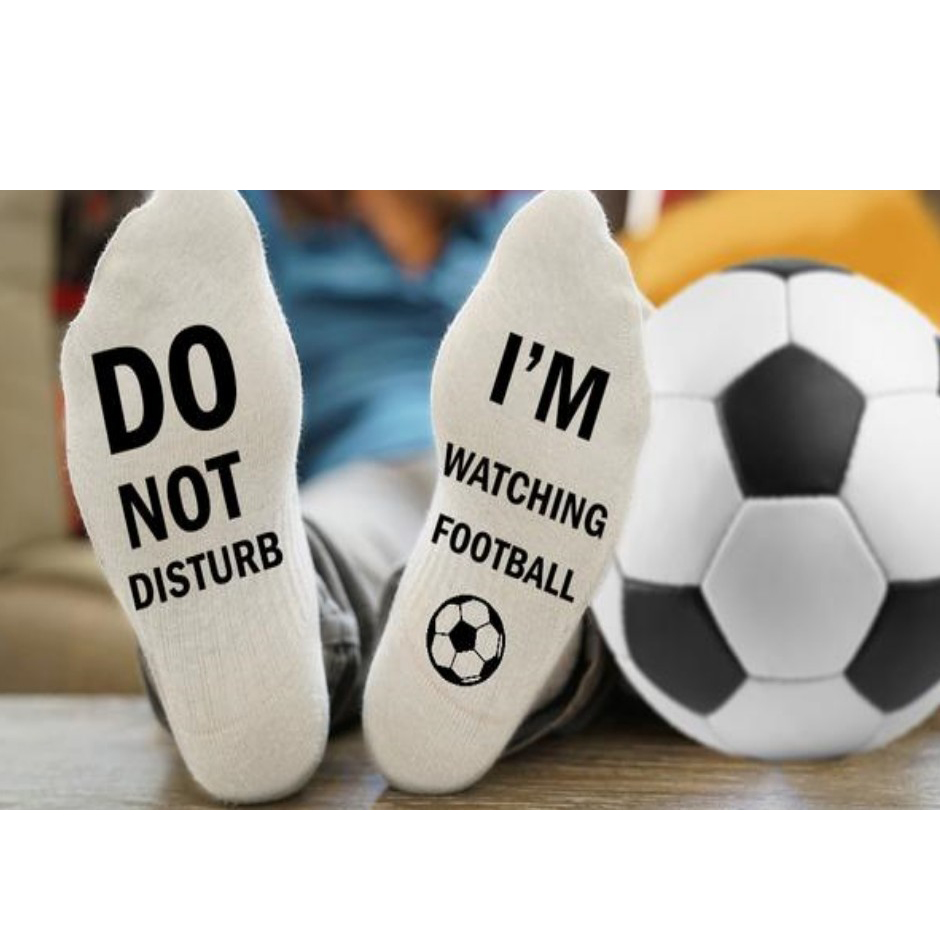 The socks are adorned with soccer patterns or custom words about soccer will be one of the nice novelty gift options. The socks are made of cotton and poly to make them comfy enough for everyday wear.
Soccer Team Player Figure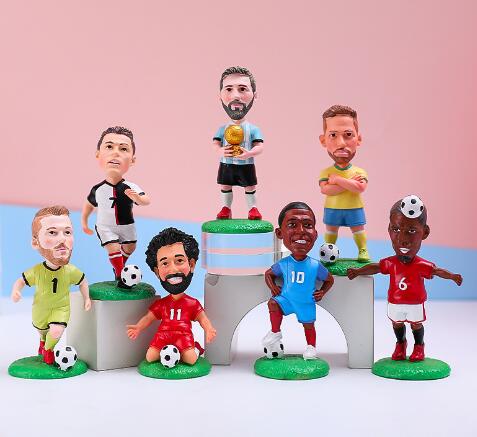 Owning a complete set of soccer team player figures or sports action figures must be the first choice for a soccer fan, right? These soccer team players can be a perfect decoration for their house. With these soccer team player figures on their shelf, they can say," Look, I have a nice collection for my favorite soccer team players."
There is no doubt that these sets of soccer team players will be a high-end gift for both their family and friends.
Custom Football Shirts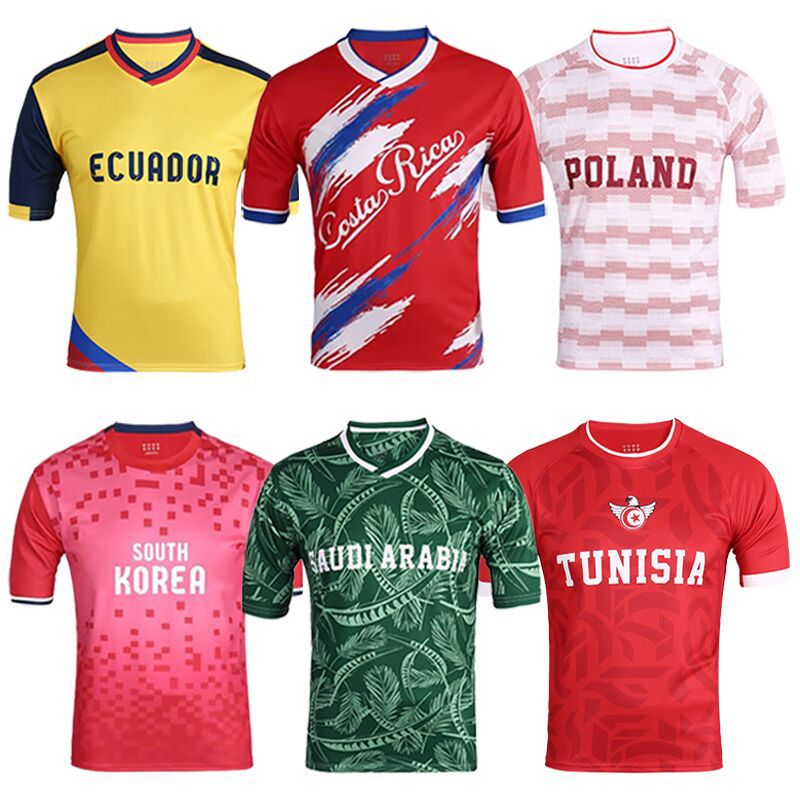 How about choosing a soccer jersey to make your life full of some stylish soccer flairs every day?
The style and pattern on the jersey can be customized with your requirements, you can add your brand, your logo, and your name on it, it is also a nice way to show your favorite team style and fashionable tastes.
Personalized Gym Bags For Soccer Shoes
A spacious gym bag will be one of the best options if you are seeking a bag for carrying your shoes, and sports essentials. This gym bag comes with 3 flexible detachable dividers to help you put your shoes separate from other shoes, and clothing. A handle and a shoulder strap make the stylish gym bag easy to carry. Sure it is suitable as a team bag to show their team culture.
Some friends will ask how to customize the soccer gifts. No worries, you can send your customized information to [email protected].
We will check and back to you soon.