What Can We Get Through FIFA World Cup?
Watching the FIFA World Cup has been one habit for football lovers and sports lovers. They would be very excited and cheered up for the wonderful football competitions. It conveys to us the spirit of sports and passion for sports.
After watching the prestigious FIFA World Cup, it may set off a new wave of playing football for people across the world, especially for the young generation.
As we all know, football is one of the most popular sports same as basketball. Both football and basketball can help to build up strong constitutions for adults and children, and relieve their pressure for study or work. In a word, these two sports are very important in people's life.
What Is The Most Important For Both Football Players and Basketball Players?
Bag.
Then when playing basketball or football, what is the most important? Sure a functional backpack will be the first choice. There are sports bags and backpacks to choose from.
Bags and backpacks play a vital role in our daily life. Sports backpack including the basketball backpack and football backpack. Below we will show you some designs of bags for you to choose from.
Recommend Sports Backpack Design For The Football Lovers & Basketball Lovers
Fashion is one important considerable element for sports lovers. Durability and practicality are also of great importance for the bag.
Football players or football lovers will need a bag to carry their personal stuff, such as clothes, food, water, umbrella, wallet, sunglasses, wipe, handkerchief, power bank, laptop, tablet, etc. So that they can enjoy their football activities with ease.
Most backpacks have functional pockets for the users to carry their personal items in organized. The common feature of the football backpack is that the backpack will have a front ball holder for storing the football, and shoe compartment for placing alternative shoes, and other pockets for accommodating other accessories.
The material for the football backpack is optional and flexible, it can be oxford, nylon, leather, recycled material, etc. Sure it should be strong material that can be used for a long time.
Below are some fashionable designs of football backpacks (which can be also called soccer backpacks) and basketball backpacks.
The football backpack can be also taken as the basketball backpack. Because normally the size of the ball holders will be designed to carry most sports balls.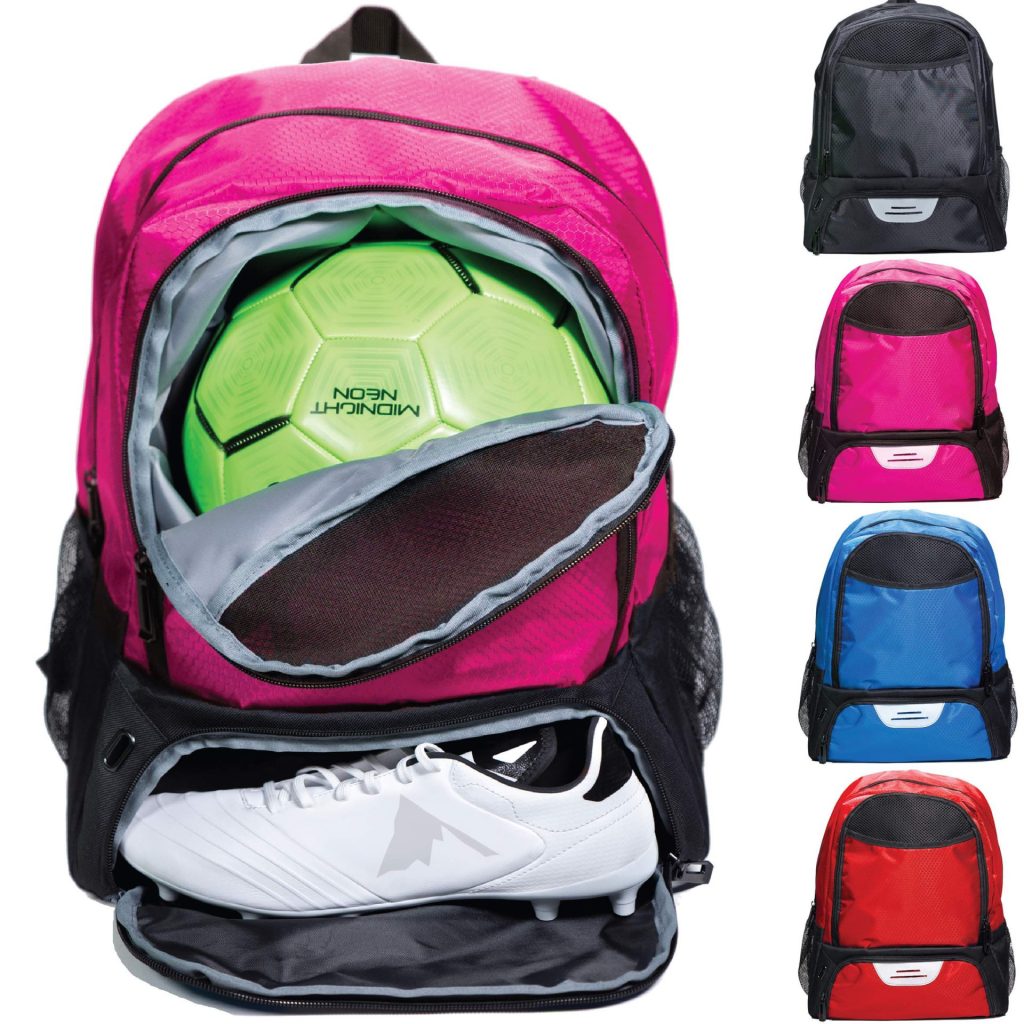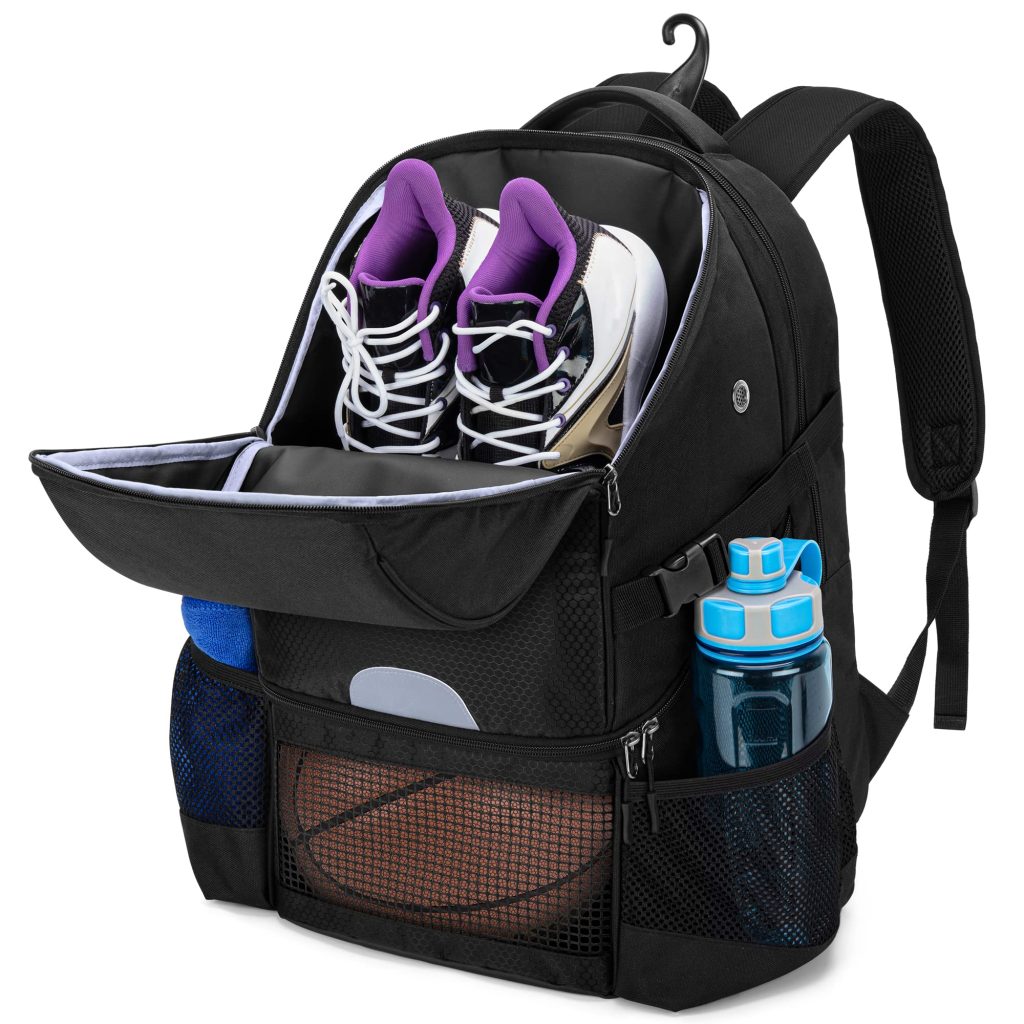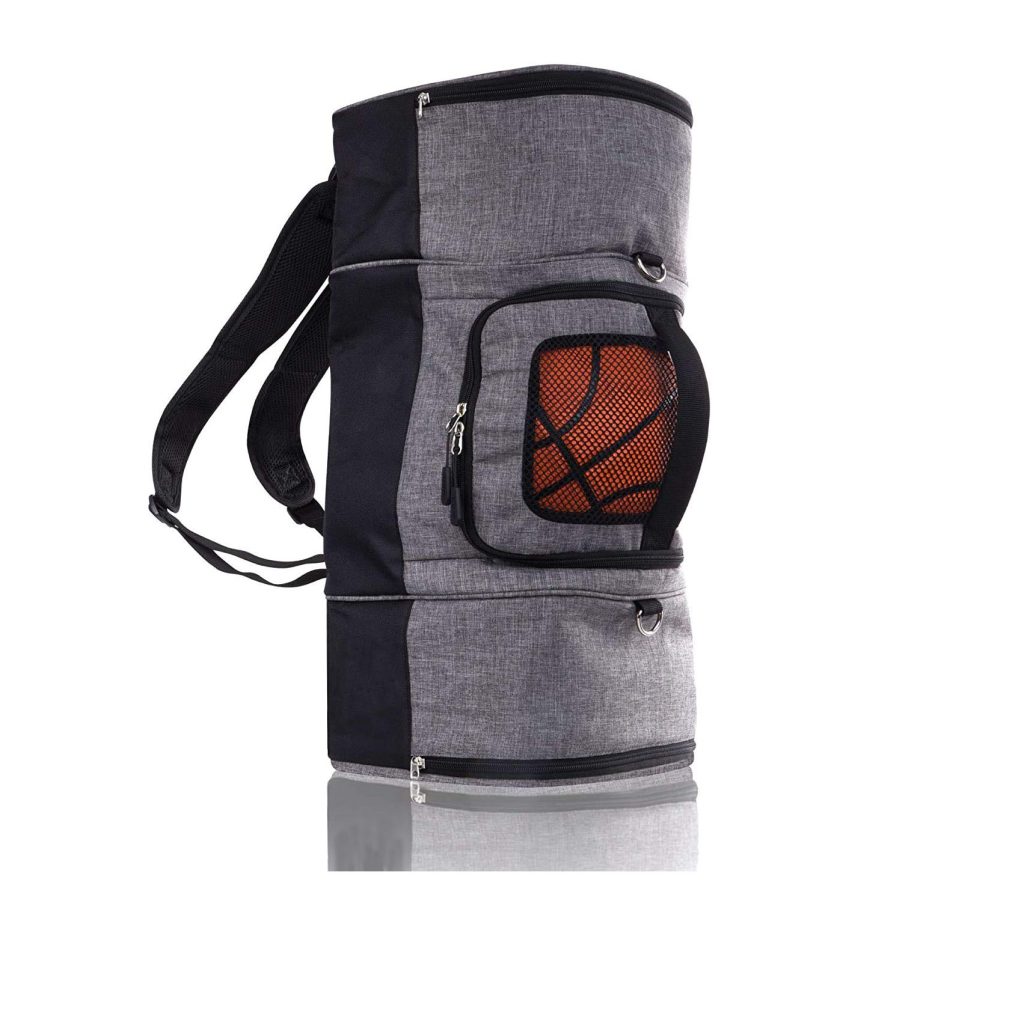 Customized Backpack Designs For Sports Lovers
For a football club or a football team, it is very necessary to have its own bag designs, the bag, backpack or duffle bag will be customized with their logo, name, and more.
The bag design for each team will be unique and personalized.
So finding a professional bag designer and backpack manufacturer for the sports bag is very important. Here Junyuan Bags can offer you not only various bag products including sneaker bag, diaper bag, picnic bag, golf bag, tool bag, hiking bag, laptop bag, travel bag, gym bag, etc, but also the custom bag designs with custom logo, size, color, pattern, and more.
We can offer you custom football bags design, custom basketball bags design, custom duffle bags design, custom gym bags design, and custom sports bags design, etc. You can send your customized information to us. We will check and back to you soon.