Dad baby carrier is a term that refers to the baby carrier mainly designed for fathers. Baby carriers allow parents to keep their baby close to them all the time in various positions and keep their hands free for other tasks. They can be divided into various types, baby wraps, baby slings, baby carriers, and structured carriers.
There are some benefits of using a dad baby carrier, both for fathers and babies. Here are some reasons that more men prefer dad baby carriers.
Bonding
Using dad baby carrier can help the father bond with their babies, especially in the early stages of life. By holding their babies close to their chests, fathers can feel their baby's heartbeat, breath, and behavior, and offer their baby's warmth, safety, and comfort. While the baby can hear the father's voice, smell their scent, and look at their face, this will enhance the attachment and trust between them.
Convenience
Using dad baby carrier will make the father's life more relaxed and easier, especially when they are busy with other tasks or taking their baby out. Dad baby carrier can help to keep their hands free so that they can do more things, such as housework, shopping, or working. In addition, dad baby carrier will also make the trip with the baby more convenient as they don't need to carry a heavy baby stroller or baby's car seat.
Comfort
Using the dad baby carrier can offer both the father and the baby comfort. Dad baby carrier can uniformly distribute the baby's weight on father's body and release the pressure on his back, shoulder, and arms. Besides that, the dad baby carrier can also offer an ergonomic position to support the baby's head, neck, spine, and hip and protect them from being hurt.
Style
You can say a baby carrier can also become a stylish statement for fathers. There are many types and designs of dad baby carriers on the market, all of them come in various functions, colors, patterns, and designs. All dads can choose one dad baby carrier that can fit their needs, and suit their personality, style, preference, and clothes.
If you are interested in using a dad baby carrier, you will need to check some best choices of dad baby carriers on the market.
Best Choice on the Market
Infantino Flip 4-in-1 Carrier: This is one baby carrier with affordable price and great quality. It is easy to use and it can accommodate babies from 8-32lbs. There are four carrying positions for this dad baby carrier, including (a front-inward high position for newborns, a front-inward low position for older babies, a front-outward position for curious babies, and a back carry position for toddlers), it has adjustable seat width, padded shoulder strap, waist belt with buckle, bib, and head support.
BabyBjörn New Baby Carrier One Air: This is a ventilated and lightweight baby carrier that can fit up to 3years old baby(8-33lbs), it has four carry positions, including front-inward facing narrow seat, front-inward facing wide seat, front-outward facing narrow seat, and back carry.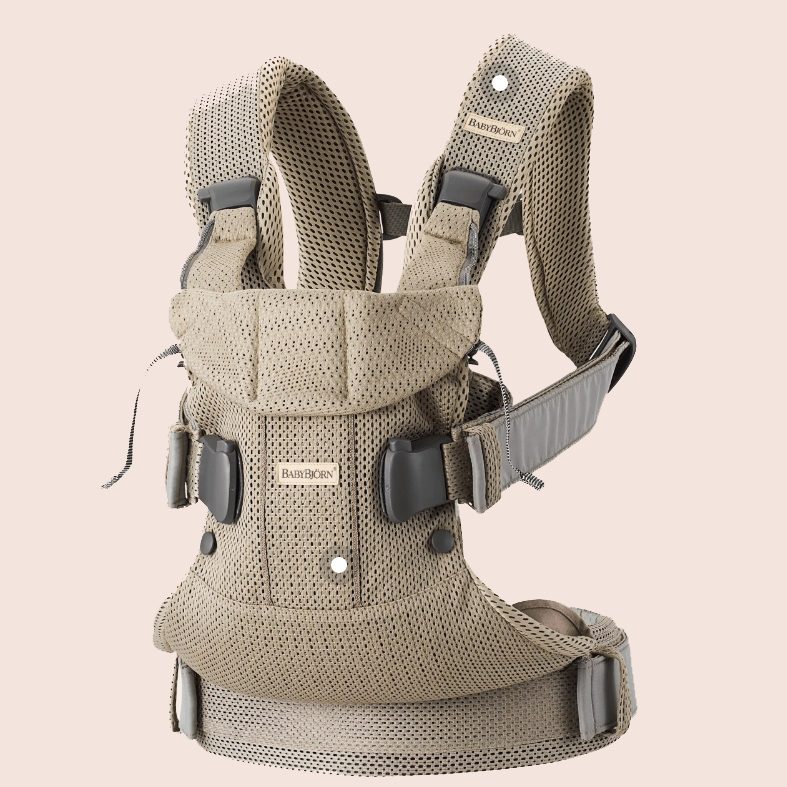 Tactical Baby Gear TACTICAL BABY CARRIER® 2.0: This is a dad baby carrier that is designed with a MOLLE Webbing system for each attachment, and holding more items like patches and pacifiers. Besides the MOLLE Webbing, it also has a removable bib for babies. The widened hip part and padded shoulder straps will also be an attractive point for this baby carrier. The style is suitable for both men and women.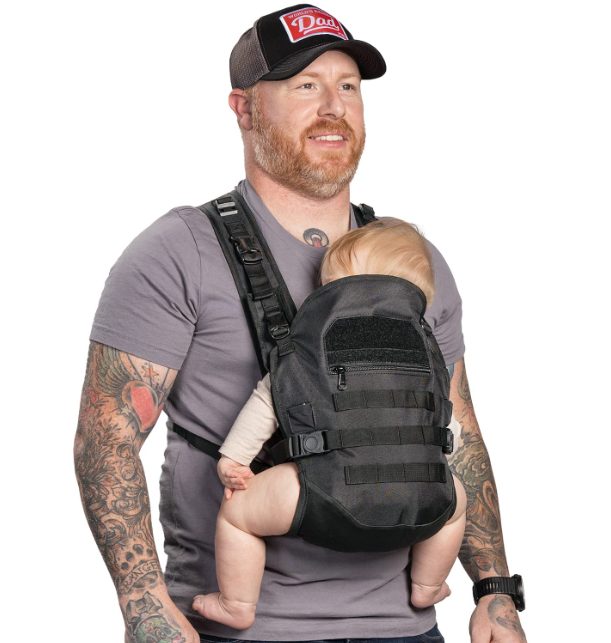 Besides these baby carriers, you can also customize baby carriers, here at JUNYUAN Bags, custom LOGO, size, color, design, pattern, etc. Using a suitable baby carrier will be a beneficial experience for you and your baby, it makes your life more relaxed, more comfortable and showcase your personal style.