Best Golf Bags and Sports Bags from JUNYUAN Bags at the Canton Fair
The 133rd Canton Fair is a perfect opportunity for the supplier to showcase their quality products to international buyers. As one of the participating vendors, we have been exhibiting our best golf bags and sports bags over the past 3 days.
Best Golf Bags
The best golf bags that we displayed at the Canton Fair are made of great quality material, including deluxe leather, sturdy nylon, durable Oxford, waterproof fabric, and more. The sophisticated and dedicated design and quality will be sure to leave a good impression on golfers, golf lovers, and sports lovers. The golf bags feature spacious and functional pockets, allowing the golfer to store their golf accessories and have a better golfing experience.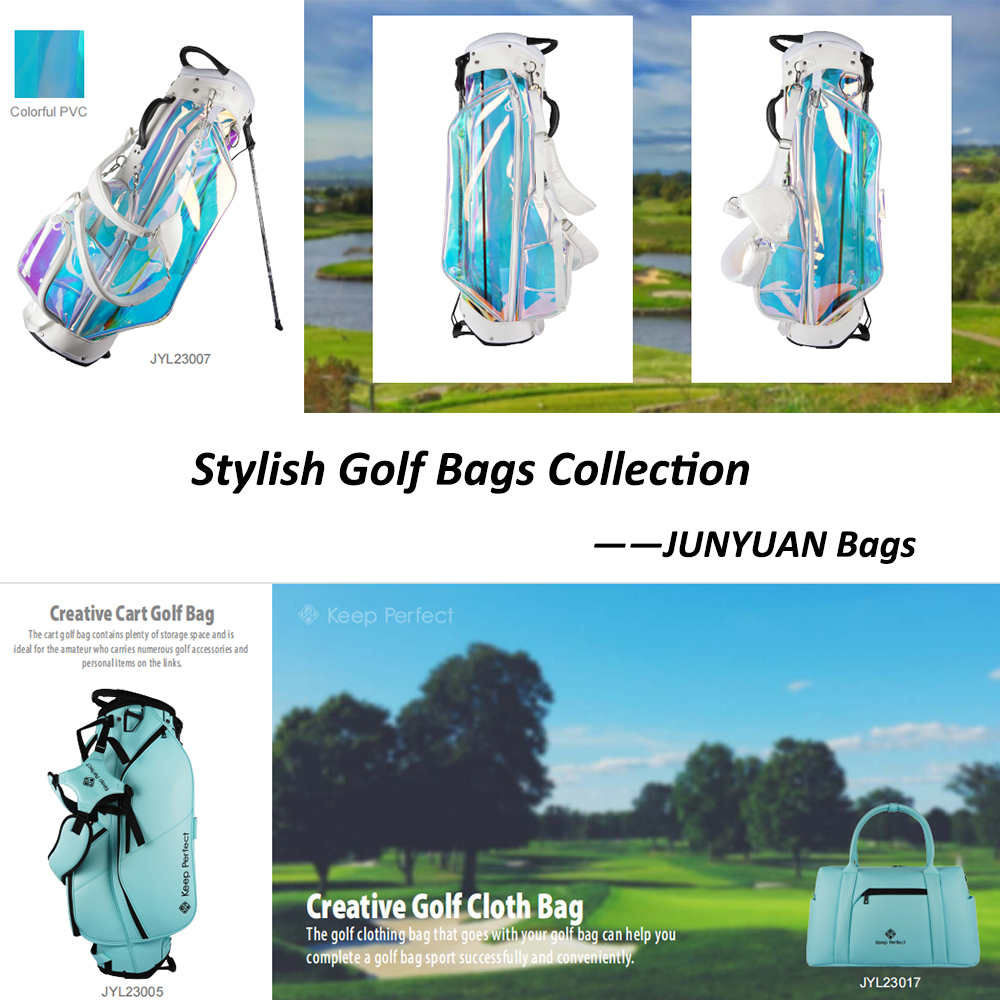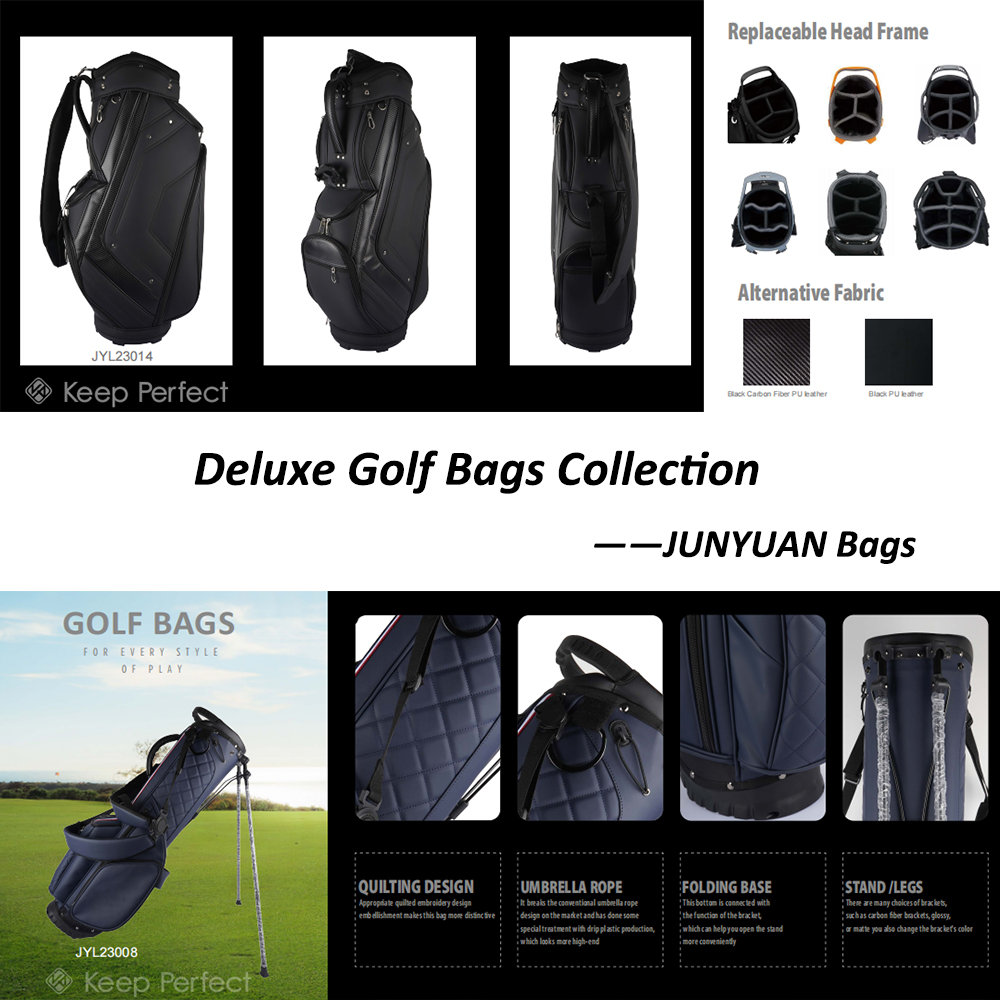 Golf Bags Types
Some may ask if there are more types of golf bags, certainly, we have the golf stand bags, golf cart bags, and golf Sunday bags, but also golf Boston bags, golf tour bags, and more. Besides the golf bags we display, we can offer the clients customized service with customized logos, sizes, materials, colors, patterns, and more.
Fashion Sports Bags
In addition to the golf bags, we have also showcased our sports bags. These sports bag comes in various styles, colors, and patterns, allowing the sports lover to enjoy their sports. These bags are made of durable material and designed with fashionable patterns, multiple pockets, and strong handles or adjustable shoulder straps, making them ideal for users to carry their equipment in comfort and convenience.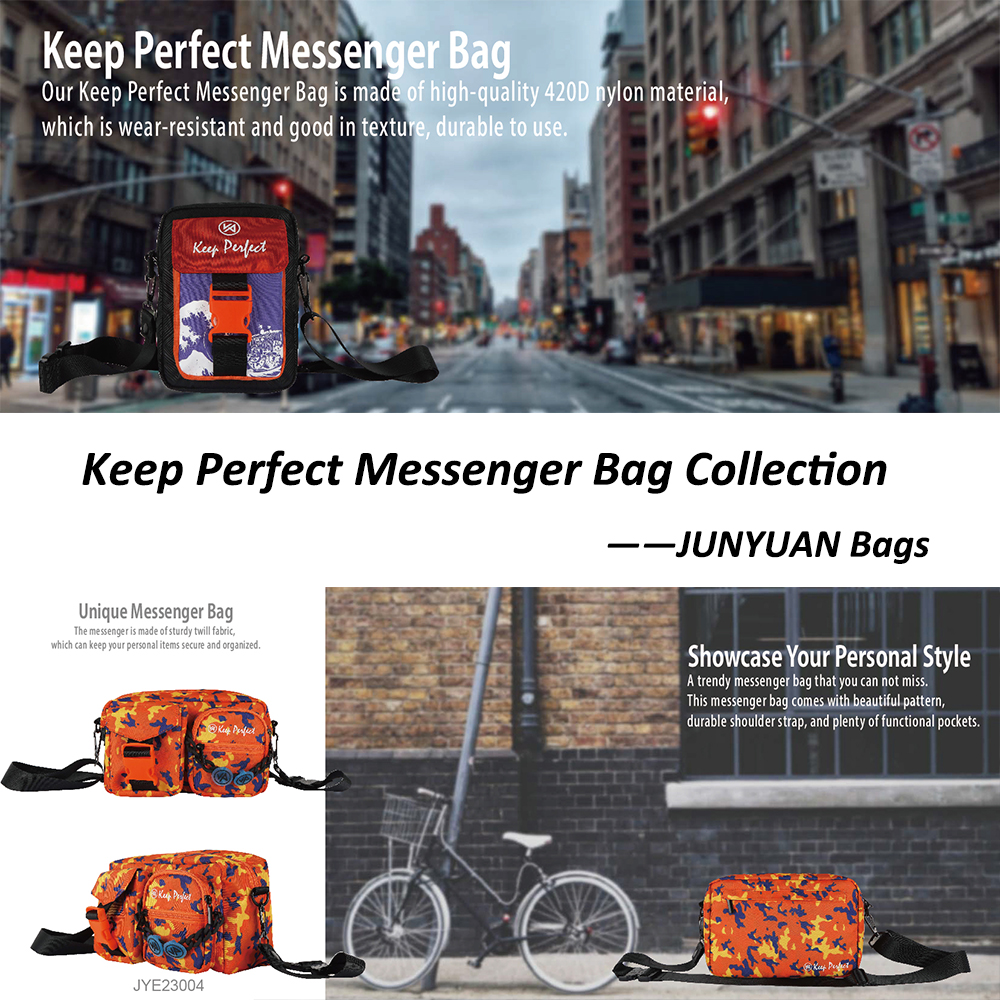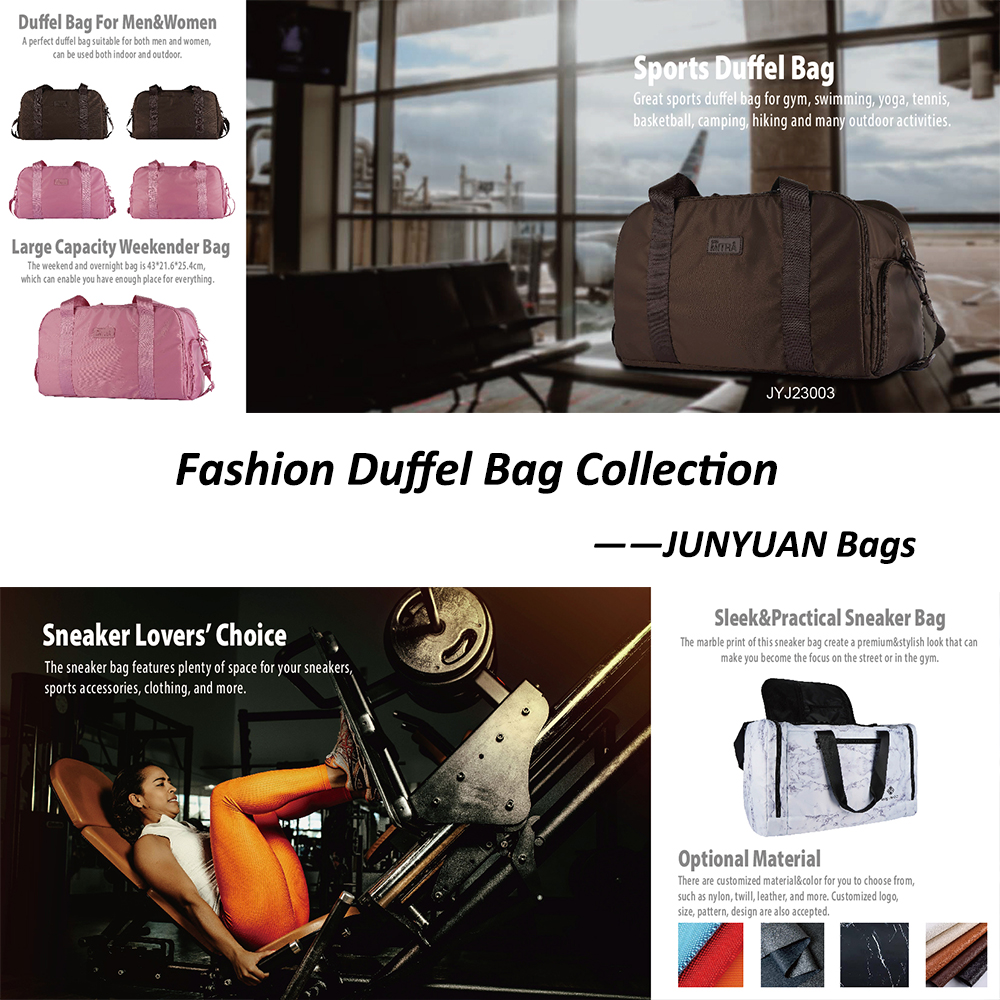 Sports Bags Types
The sports bags include gym bags or duffel bags for men and women, roll-top sports backpacks, unique disc golf backpacks, special messenger bag, and also some ball backpacks like pickleball bags, tennis bags, badminton, etc.
Reactions to the Bags from Our Clients
The response from buyers from around the world to our golf bags and sports bags has been overwhelmingly positive. Many buyers express their admiration for the designs, details, and quality of our golf bags and sports bags. They are also impressed with our customized designs, which make our products and our company more attractive at the Canton Fair.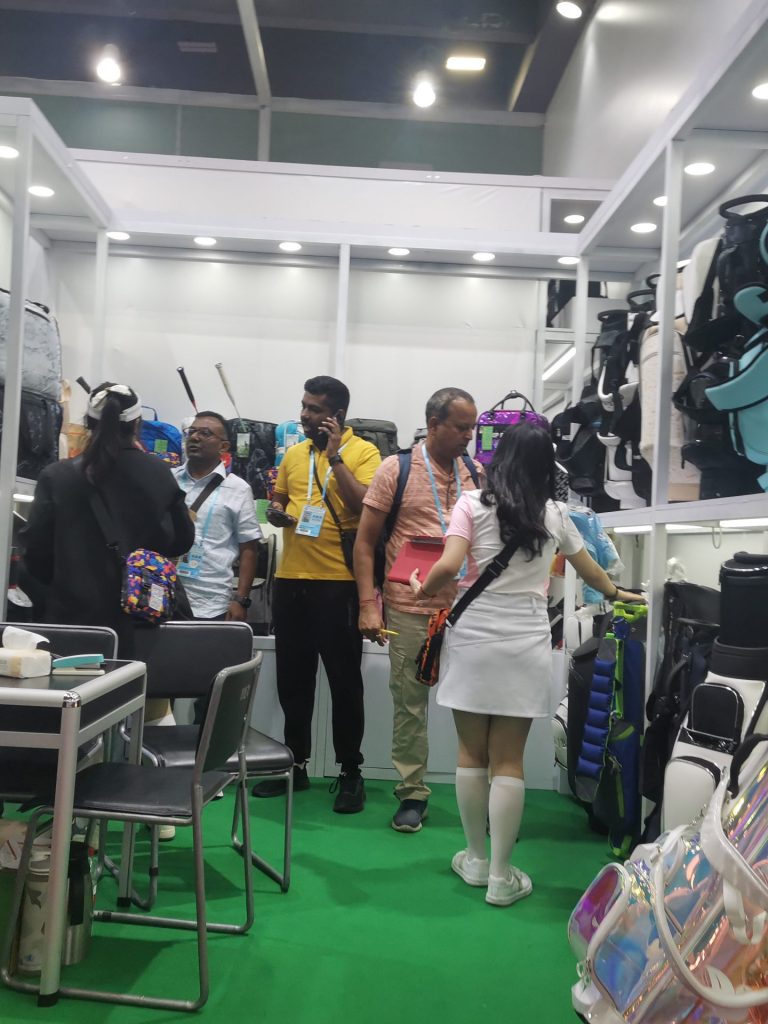 We are sure that our golf bags and sports bags will be a hit with buyers from all over the world. Not only they are excellent in quality, but also competitive in price. We are expecting more and more buyers to visit our Booth No.9.1 C13 and hope that they will find the best one for themselves.
Today marks the fourth day of the Canton Fair, please do not hesitate to our booth and find a great design for your sports collections.