Exploring More Stylish Golf Bags and Sports Bags at the Canton Fair
The Canton Fair is the oldest, largest, and most comprehensive trade fair in China and even in the world. It is held twice a year in Guangzhou, Guangdong Province of China. At this event, exhibitors from all over the world come together to showcase their latest products, technology, and services. It is an excellent platform for both buyers and suppliers to find reliable and long-lasting partners.
As one of the exhibitors at the 133rd Canton Fair, JUNYUAN Bags is a manufacturer and designer of various bags with more than 15 years, we mainly displayed our latest and innovative sports bags during the exhibition, those golf bags and sports bags come in varieties of styles, colors, sizes, materials to fit the needs of various sports lovers and golfers. We believe that you will find the best one for you.
Stylish Golf Bags
The stylish golf bags featured at the Canton Fair were durable, sturdy, and designed to offer maximum convenience and comfort for all golfers. They were crafted from great-quality material, including tough nylon, oxford, superior leather, and waterproof fabric. Besides the material and designs, the function is one advantage for all golf bags, multiples pockets can offer more space for the golf accessories for golfers.
Golf Bag Types
You will also find that there are some popular types of golf bags, such as golf stand bags, golf cart bags, golf tour bags, golf Sunday bags, etc. Sure there are also unique and deluxe golf boston bags at our booth. Customized golf bags are also accepted, you can choose the customized logo, color, material, size, and more.
Sports Bag
The sports bags we showcase at the Canton Fair are also perfect for those sports lovers with the need of carrying their equipment or personal items. Our sports bags feature roomy space for sports gear, most sports bags are in stylish design and with adjustable shoulder straps and sturdy handles for easy carrying. They are also made from durable fabric and come in different colors, patterns, and styles.
Types of Sports Bags
Regarding the types of sports bags, you will find there are gym bags or duffel bags for both men and women, sports backpacks and unique pickleball bags, tennis bags, and badminton bags.
Thanks to the Canton Fair, we have the opportunity to showcase our stylish golf bags and sports bag to customers from all over the world. We spoke with different clients from around the world, who are impressed with the quality of our bags and the details of our designs.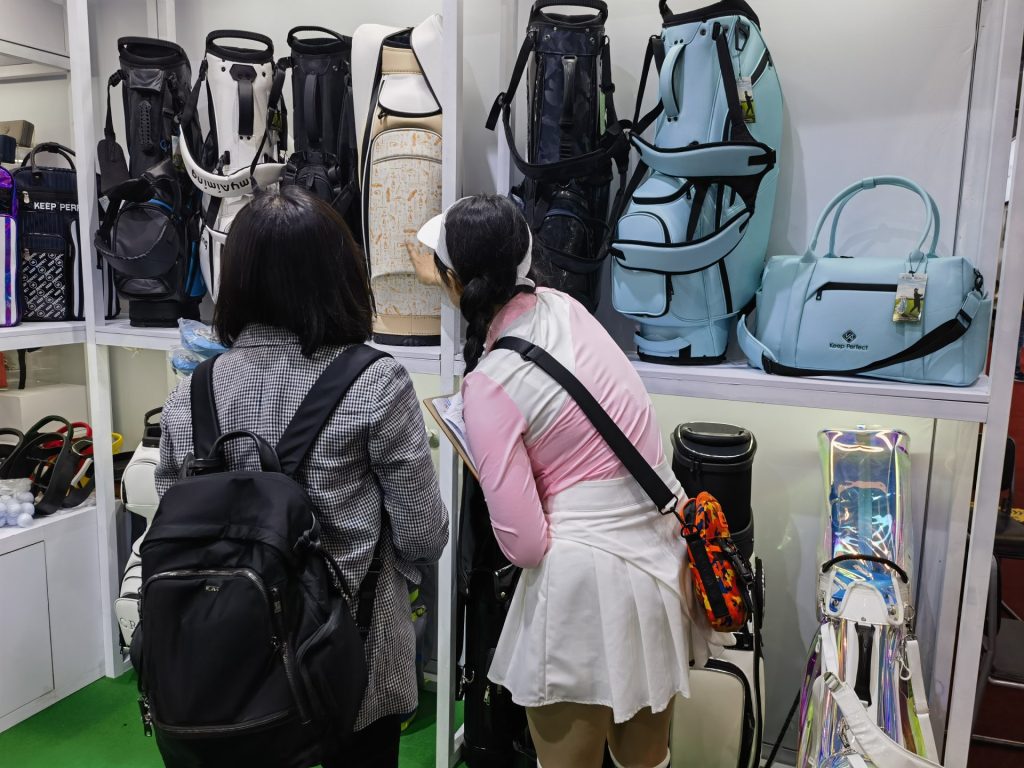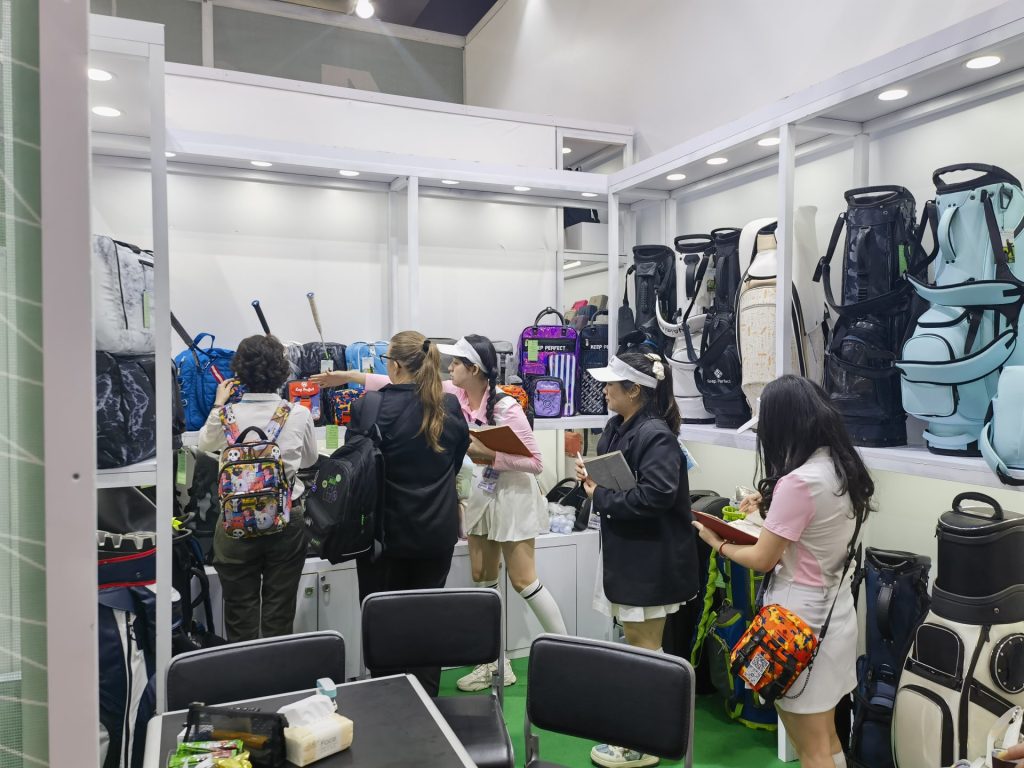 In Conclusion
Overall, at the Canton Fair, you can gain insights into our stylish golf bags and sports bags. We have experienced staff who will be on hand to answer any questions you may have about our products. Or you can check more bag designs through our official website. We look forward to seeing you at the Canton Fair and helping you find and design excellent golf bags and sports that fit your needs.
Welcome your visit to our Booth at No.9.1 C13 at the Canton Fair.