January 15, 2020
Traveling is fun, but packing is not. You feel excited when you are planning and preparing for your upcoming trip but once you start packing the fun is gone. Now you are nervous. What if I forget something important? What if I pack too much stuff? And end up not using at least half of it? That's exactly where a travel packing list comes into play. If you want to make things easier, never start packing without a packing list.
So instead of packing, unpacking and repacking your luggage multiple times you can just follow the list you've created. Sounds easier, huh? It is.
To make things easier for you, here we are sharing our travel packing list. Note, that this is not the ultimate packing list for all different situations (hiking, rafting, mountaineering). This is list that contains all the basic items you shouldn't forget to put in your bag when going on a holiday.
---
Extra tip: Take your time when creating a packing list. Don't do it just in one hour. Start making it at least a week before you go and once in a while check it and add something to the list, or cross something out.
Travel Packing List – Holiday Packing List
1. The Absolute Essentials: Documents
Passport which is valid at least six months after the final day of travel;
Visa, if necessary;
Boarding passes, bus and rail tickets;
Hotel bookings;
Travel insurance;
European health insurance card (EHIC);
Vaccination certificates, if necessary;
Wallet with money and credit cards;
Emergency cash;
Driver's license;
International driver's permit, if necessary;
Copies of passport, visa, driver's license and credit cards;
Emergency contacts and contacts of your family members.
Some of these documents, such as boarding passes and travel insurance documents, can be digital. You don't have to print them. Just download them to your phone, so you can access them without the internet connection. Use your airline's app to check in online and to save your boarding passes.
If you are planning to drive abroad, find out if your licence alone is sufficient. You may be required to acquire international driving permit.
If you are a European citizen traveling in Europe (European Economic Area and Switzerland, to be precise) get yourself a free European health insurance card. With this card you will receive medical treatment for free or at a reduced cost.
When traveling to certain places in Africa and South America you are required to have a yellow fever vaccination certificate. Read more about it here – cdc.gov.
2. Electronics
Smartphone;
Laptop, if you plan to do some work;
Tablet and / or an e-book reader;
Good camera – if you don't like to take photos with a smartphone or you think they aren't good enough;
All the chargers and USB cables;
Headphones or earbuds;
Power bank.
While power bank is not an absolute essential, it is cool to have it. A power bank is a portable charger designed to recharge gadgets while a person is on the go. Since you never know how many power sockets there will be at the airport or in your hotel room. A good power bank can save your day. There are also solar power banks.
If you are traveling often and love to read, invest in a good e-book reader, like the Amazon Kindle e-reader. There are several models. From my own experience I can assure you that the cheapest one will do the job as well.
When you are traveling at some point you'll need to think about entertainment. While most airlines offer entertainment during long haul flights (e.g., Ukraine International Airlines does not) there are no entertainment options on short flights, most trains and buses. It is up to you how to spend your time during a long, boring journey. I prefer to read books and listen to music while some of my friends love to watch movies.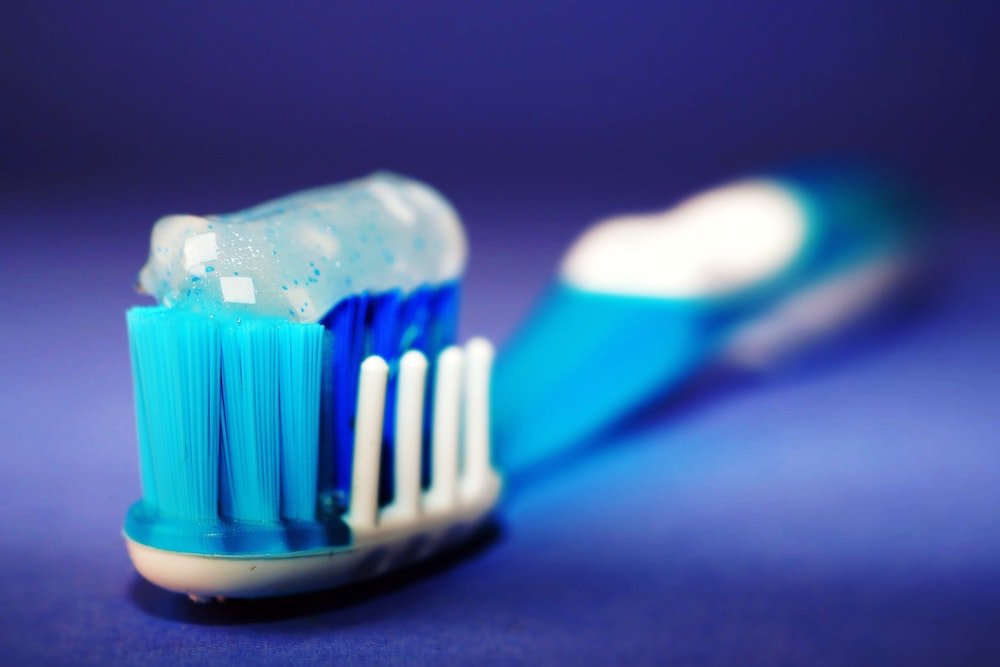 3. Hygiene and Toiletries
I don't pack all of my toiletries. More often than not I buy stuff at the destination.
However, there are a few things I always put in my toiletry bag.
These are my absolute toiletry bag essentials:
Hand sanitizer;
Wet wipes;
Tissues;
Hand cream;
Lip balm;
Toothpaste, toothbrush and dental floss;
Razor;
Deodorant;
Face wash;
Q-tips;
Cotton pads;
Feminine hygiene products;
Folding hairbrush (with a mirror);
Make-up.
When you are packing your carry on, remember – you are not allowed to take full size toiletries on board. Those should be placed in your checked bag. You are allowed to take one quart (1 l) sized bag with liquids in containers not exceeding 3.4 oz (100 ml). Liquids cover creams, gels, aerosols, pastes, lotions and perfumes.
As I often travel with my carry on only, I buy toiletries when I arrive at the destination. What size toiletries I buy? Well, it depends on the length of my trip. If it's only a week or two I buy small bottles or sachets.
Do you want to pack your toiletry kit at home completely, and don't want to bother when you arrive?
Then pack also these things:
Shower gel;
Shampoo;
Conditioner;
Sunscreen;
Body lotion;
Aftersun;
Face mask;
Face moisturizer.
3.1 Other Personal Care Items
Microfiber travel towel – compact, lightweight and quick-drying travel towel;
Nail clippers;
Tweezers;
Nail file.
4. Travel First Aid Kit
Don't forget about the first aid kit!
Pack some essential over-the-counter medicines, as well as prescription medicines. Find out what are the regulations and restrictions of the country you are traveling to, and find out if your medicines are permitted in that country.
Read this article to find out more: Traveling Abroad with Medicine.
Some of the basic, over-the-counter medicines I always have with me:
Aspirine;
Ibuprofen (anti-inflammatory painkilling drug);
Sore throat lozenges;
Nasal spray;
Cough and cold relief medicines;
Imodium (diarrhoea medicine);
Activated charcoal;
Antiseptic solution for cuts;
Hydrogen peroxide (antiseptic).
Other items:
Plasters;
Blister patches;
Mosquito repellent.
Always put your medicines in the carry on! In case your luggage gets lost or arrives late.
5. Summer Holiday Packing List: Clothes Checklist
Lightweight packable rain jacket;
1 pair of light pants;
1-2 pairs of shorts;
Ladies – 1-2 summer dresses;
4 cotton t-shirts;
1-2 long sleeve;
Socks;
Underwear;
Flip flops;
Swimwear;
Buff/bandana;
Pajamas;
Hoodie;
1 pair of lightweight running / walking shoes.
To save luggage space: 1.) roll your clothes and put them in packing cubes; 2.) wear the bulkiest items (hoodie and walking shoes). For more smart packing tips click here.
6. Winter Holiday Packing List: Clothes Checklist
Comfortable boots (instead of walking shoes);
2 pairs of jeans (wear one pair);
Beanie, gloves and a scarf;
Warm socks;
Thermals;
Coat (wear it);
2 cardigans / jumpers;
Pajamas;
Rain poncho (if coat is not water resistant).
Pack and wear lightweight clothes that can be layered.
What to Pack in Your Carry On
A change of clothes – just in case your checked baggage gets lost;
Smartphone;
E-book, book, tablet computer, laptop or other gadgets / items for entertainment;
Hand sanitizer and / or wet wipes;
Lip balm and hand cream;
Medicines;
A pack of tissues;
Headphones or earbuds;
Power bank and USB;
Sleep mask and ear plugs;
Water bottle.
What else should you pack your carry on? See our list of long haul flight essentials.
Have a great trip! And if you have any questions do not hesitate to get in touch with us either here or on Facebook.
Junyuan Bags
Ten articles before and after
Waterfly Mini Sling Bag Review – Junyuan Bags
Best Luggage Scale: 8 Best Digital Luggage Scales – Junyuan Bags
Best Travel Shoe Bags 2020: Reviews & Comparison – Junyuan Bags
Best Luggage Tags 2020: 20 Practical Luggage Tags – Junyuan Bags
Junyuan Bags – Page 2 of 6 – Luggage Reviews. Travel Accessories. Packing Tips
Long Haul Flight Essentials + Tips – Junyuan Bags
Packing Essentials: 15 Essential Travel Items – Junyuan Bags
Best Carry on Backpack for Women: Reviews – Junyuan Bags
WATERFLY Packable Daypack Review – Junyuan Bags
Junyuan Bags – Page 3 of 6 – Luggage Reviews. Travel Accessories. Packing Tips