Why do you need a basketball bag?
Basketball bag, basketball backpack, or basketball ball bag, are a necessity for any player as they allow you to carry your favorite basketball items without worrying about them getting damaged. A good bag should have a sturdy construction and a secure locking system. It should also have a breathable lining. There are a few basketball bags worth using to ensure you are comfortable and have a safe place to carry your basketball gear when you're on the court. We chose our favorites based on material, durability, and size.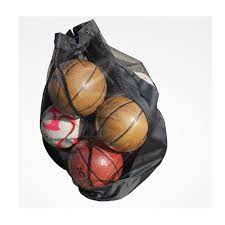 You can check the designs below.
Various Basketball Bag Designs
Keep Perfect Wholesale Custom Basketball Bag Mens Travel Bag Volleyball Bag Football Soccer Backpack with Shoe Compartment
One of the most spacious bags available on the market, this basketball backpack, or you can take it as a soccer backpack, has a ball compartment and a separate shoe compartment. The separation of shoes keeps the smell away from everything else in the bag using an insulating fabric around it. When you are not using the shoe compartment, you can fit another ball there. Inside of the bag, there is an intelligently designed seven-pocket organizer for the safe keeping of accessories. This basketball bag's rugged looks and feels stem from polyester and nylon materials used in the fabric. The colors options are more flexible, including blue, red, gray, black, and more, Pink color are more suitable for girls, so if you are looking for the girls basketball bag, you can choose this design.
Keep Perfect Mens Duffle Bag Custom Premium Business Luggage Travel Bag Basketball Gym Bag Basketball Duffle Bag With Shoe Compartment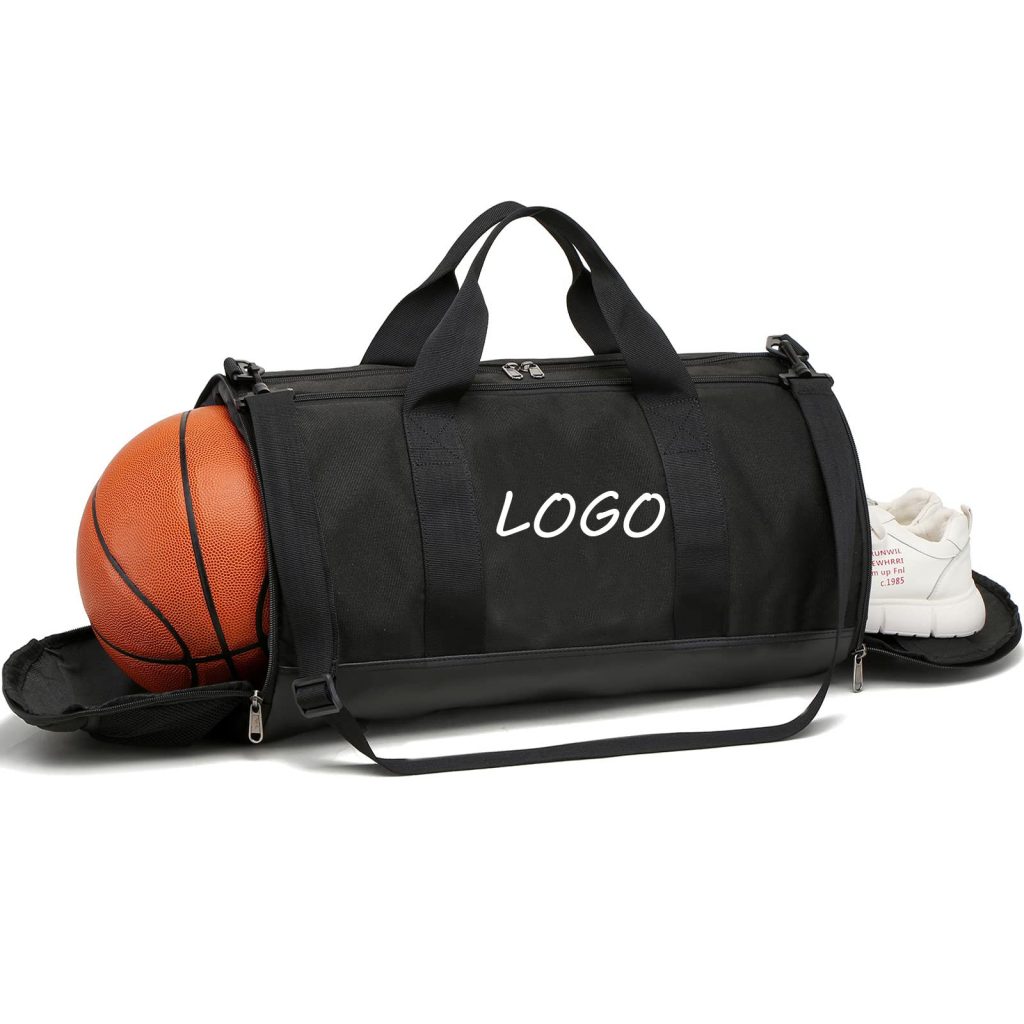 If you prefer the gym bag style, then you can choose this one. It is a gym bag, duffle bag, travel bag, as well as a yoga bag. The basketball gym bag is designed with a left-ball holder that can hold not only basketball but also soccer balls, volleyball, or other balls. On the side of the ball holder us a side mesh bag to carry your water bottle. The main compartment can help to accommodate your laptop, tablet, headphone, sunglasses, wallet, and more. Another side is a shoe compartment to put your shoes in. Besides that, the bag is also designed with a dry wet separation bag to carry your clothes after sports.
This is exactly a functional sports gym bag for both basketball players and sports lovers, gym lovers, and yoga lovers.
Keep Perfect Custom Logo Travel Rolltop Backpack Gym Sports Football Basketball Backpack
This one is the Fashionable Basketball Bag Backpack for all basketball players and basketball lovers.
Made of high-quality and high durability craftsmanship, this modern basketball backpack is great for both boys and girls, you can also take it as a school backpack, or sports backpack.
On the bottom of the bag, it is a large zipper pocket that can help to put your shoes or your basketball, which can help you to release your hands when you are outside. Besides that, it has a big compartment that is large enough for carrying cleats, shoes, socks, jackets, other equipment, and more.
You can take it as a travel backpack, a large school bag, or a fashion men's backpack, as well as a sports backpack. Highly recommended.
Frequently Asked Questions
What should I put in my basketball bag?
Every player needs an extra basketball, ball pump and needle. And it's the details that make the difference in your game — like water bottles, cooling towels, wristbands, protective mouthguard and other basketball accessories. Earbuds or oversized headphones can get you motivated to face down the competition.
What backpacks do NBA players use?
So, now when you know what to look for, let's find a couple of backpacks and see how they answer to these requirements.
Nike Hoops Elite Max Air Team 2.0. …
Under Armour Storm Undeniable II. …
Under Armour UA Striker II. …
Wilson Evolution Basketball Backpack. …
Nike Hoops Elite Max Air Team 1.0.
What do girl basketball players wear?
Things You'll Need
2 or 3 basketball shorts.
Many T-shirts.
Knee pads.
Basketball Sneakers.
A basketball and a basketball pump.
A gym bag.
Water bottles or Gatorade.
A headband to keep long hair out of your face.
Send Us Your Inquiry For Basketball Bags