Best Choices of Tennis Bag Backpack
Whether you are newbies or pros of tennis sport, we all believe that you will need the best tennis bag backpack to ace your tennis experience. You may be curious about the tennis bag and how many types of tennis bags, here in this article we will reveal varieties of styles of tennis bags, tennis backpacks, and tennis totes for you to choose from, you will def be serving.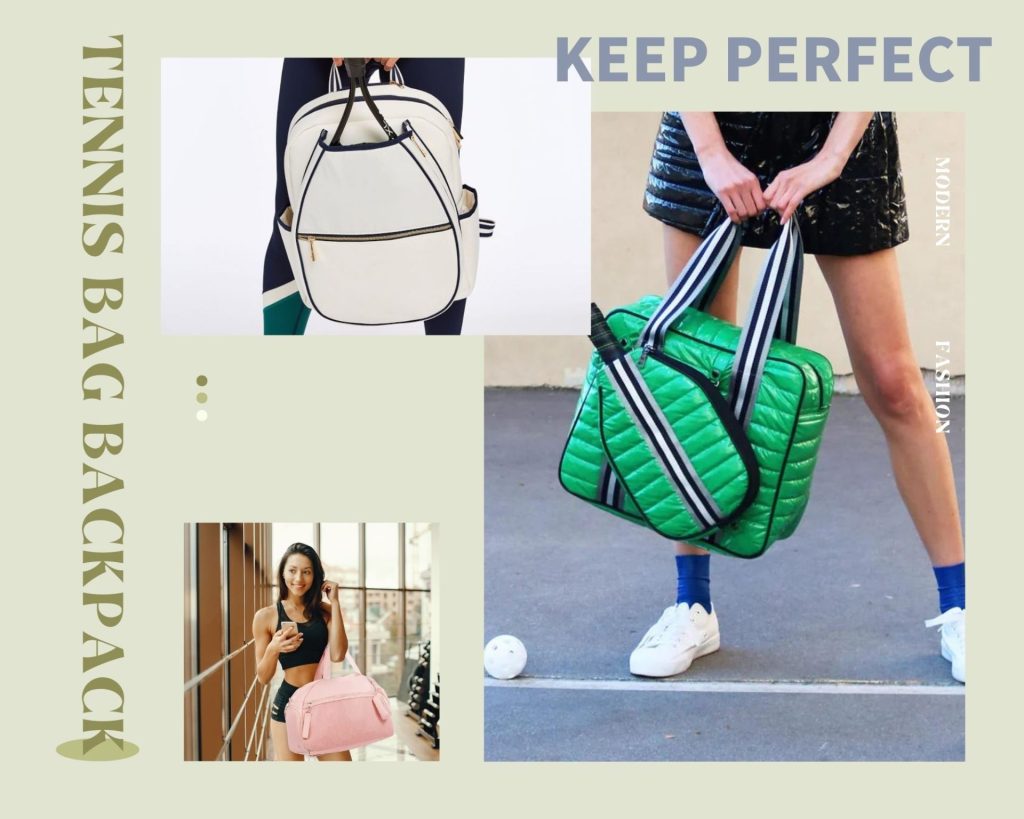 Tennis Tote Bag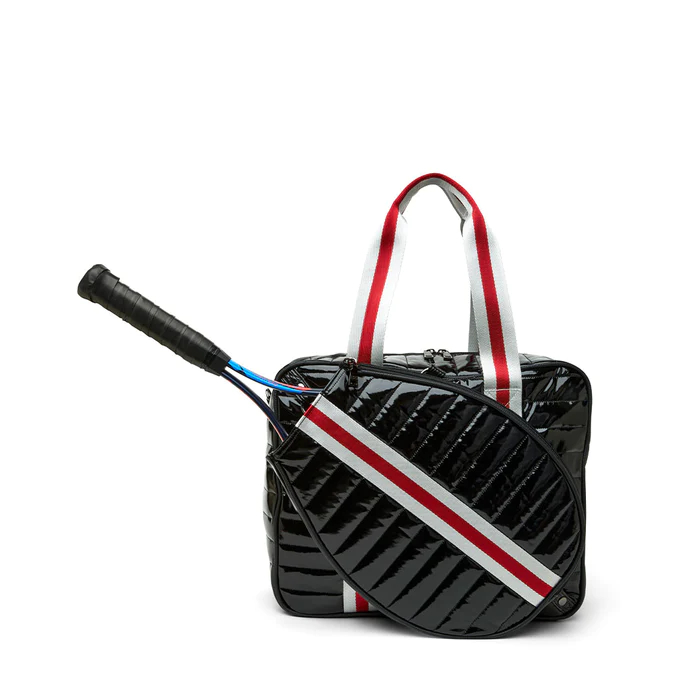 Made of premium quality quilted fabric, this tennis tote bag will be your prior choice. The colorful and fashionable design makes it become a bag that can not be overlooked in your life. It features a detachable racket bag, and the racket bag can be worn separately. The bag is lightweight and durable, designed with a spacious main compartment and functional pockets for storing your tennis gear. There are also more color options for this tennis tote bag, such as black, green, and pink. Customized colors, materials, designs, and patterns, are all available.
Tennis Backpack
This tennis backpack is another perfect item for tennis lovers. Style and function in one tennis backpack, it is lightweight and easy to carry with the padded shoulder straps, and it is also perfect for you to carry your tennis gear. The front is designed with a racket holder for keeping your rackets secured and organized. There are side pockets for carrying your water bottle, umbrella or sunglasses, etc. Combined with white color and blue siding make this bag be more active and stylish. You won't miss modern and elegant tennis backpacks, pickleball backpacks, and badminton backpacks.
Tennis Duffle Bag
For those who prefer a large capacity bag, this tennis duffle bag is indispensable in their tennis games. This tennis duffle bag features wet and dry separation can help you to separate your wet and dry items, and when you have wet clothes or towels after a workout, you can arrange them easily. There is also designed with a shoe compartment for you to carry shoes easily and the Not only it is a tennis duffle bag, but also it is a gym bag, weekend bag, and travel bag. It is suitable for the gym, hiking, camping, shopping, traveling, and more.