Have you ever considered just how handy a diaper bag backpack can be when you're out and about with your precious little baby? Instead of perfecting your juggling skills, we think a wearable diaper bag backpack is the better option, helping to take a load off and so you can enjoy keeping your hands free for more important things.
Motherhood is deeply rewarding. Smiles, giggles, first words and steps—they all bring joy to a mother's heart. But, along with the milestone moments comes the challenges of tiredness, and the never-ending schedule of feeding, cleaning and organising. Moms are always secretly wishing a spare set of hands could be found to help with the workload.
That's why a diaper bag backpack has so much appeal. It revolutionizes the way you move about with your baby, it frees up your hands so you can handle the more important things, like cuddles with your little one, and even gives you the opportunity to savour a sneaky coffee with ease.
So let's take a look at why the Junyuan Bag Diaper Backpacks really are the best diaper bag backpacks around.
What to look for in a diaper bag backpack
There's no denying it. Babies need a lot of 'stuff'. The days when you could leave the house with only your wallet and keys suddenly cease to exist once a baby comes along. It's in these early days of parenting that you find that your peaceful, orderly life is no longer a certainty, but rather you're introduced to the notion that chaos and mess can very easily reign supreme.
While you can't always pre-empt and prevent the diaper explosions and sleep interruptions, you can stay as organized as possible with the help of a diaper backpack. We're pretty sure that choosing the right diaper bag will make sure that chaos doesn't get to rule your life as much as you fear it might.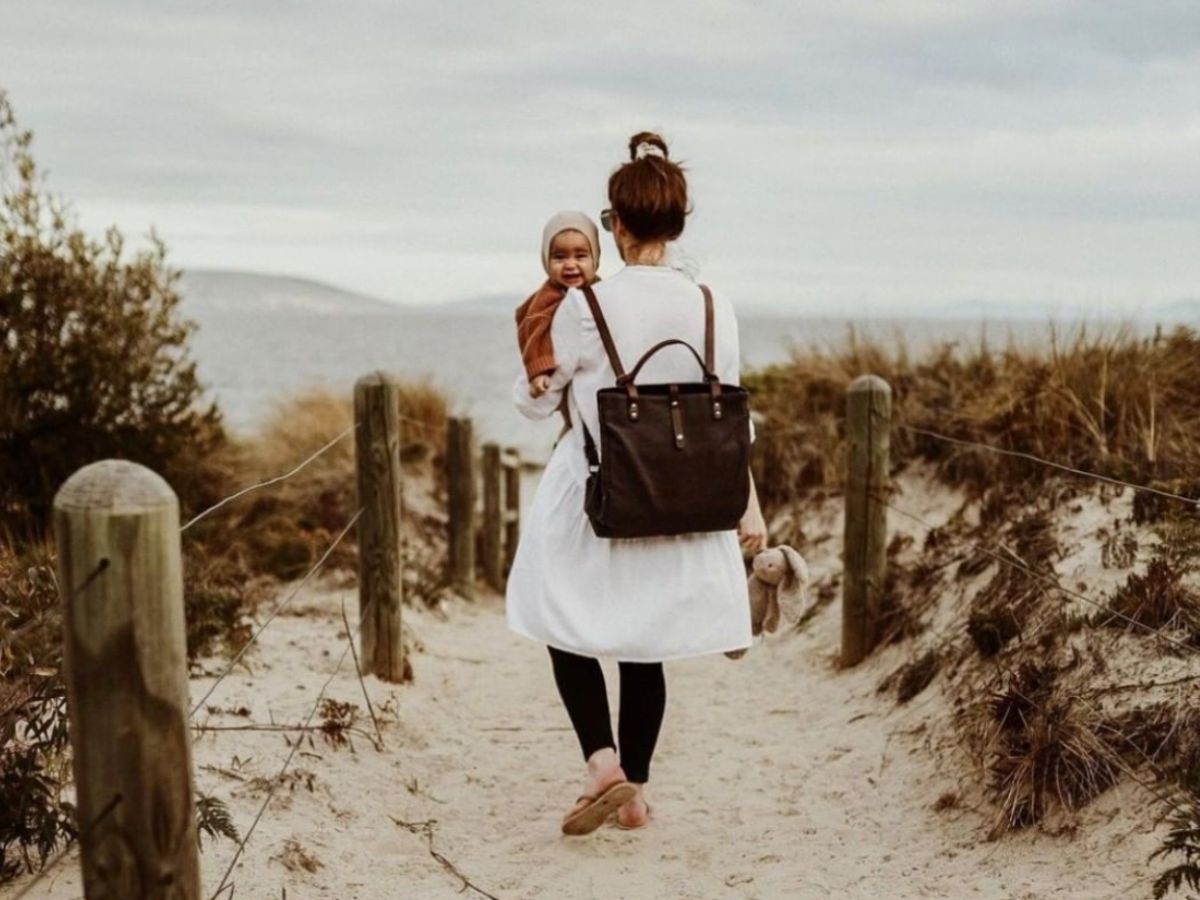 Plus, a little bit of personal style and flair is just as important as functionality and organization, in our humble opinion. With JUNYUAN backpack diaper bags, you get both!
When it comes to diaper bag backpacks size matters
So, when it comes to all the aforementioned 'stuff' that you have to take with you whenever you leave the house, the all-important diaper bag is the crucial ingredient to a successful, hassle-free outing. That's why our JUNYUAN designs are so generously sized. They help you pack all the essentials, plus a few extras, to make sure you have everything you need for the duration of your trip.
And, when your baby grows up a little and no longer needs all the baby paraphernalia, an JUNYUAN diaper bag backpack can be used for every kind of outing with your toddler. Perhaps you're off to the beach, the pool or have a picnic in mind. Your diaper bag backpack would make a wonderful tote to use on any of those occasions.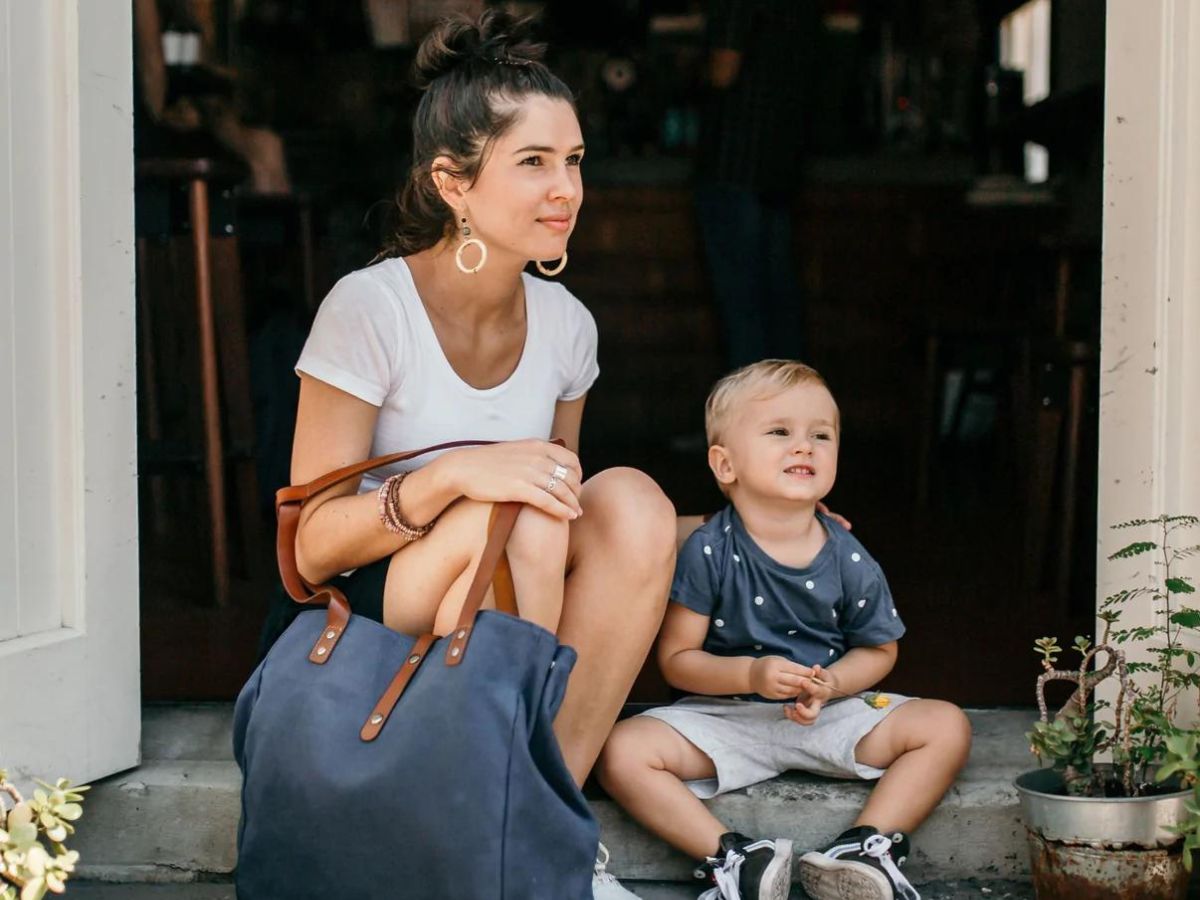 SHOP DIAPER BAG BACKPACKS
A diaper bag backpack that won't cramp your style
When you first become a mom, it can be hard to retain your sense of style. You may feel like you've been overwhelmed with maternity-wear and breastfeeding-friendly clothing for so long. But, one of our favourite things about JUNYUAN Bags is that they inject a whole lot of style back into your daily look. They'll fit right in with every event, whether it's casual or classy, simply because they don't look like a diaper bag at all. They genuinely are diaper bags in disguise!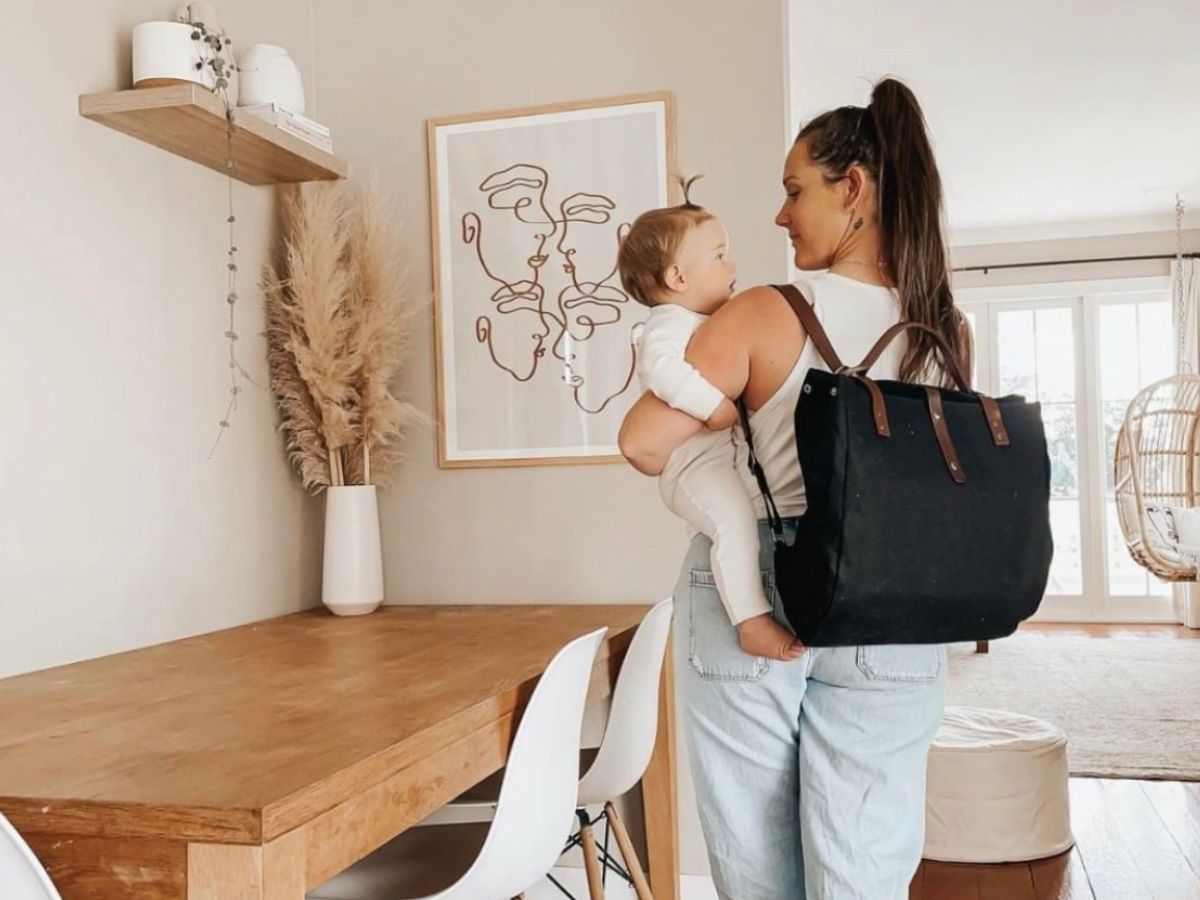 STYLISH DIAPER BAG BACKPACKS
Compartments, compartments, compartments
When it comes to tackling the mess and chaos of life with a new baby, the JUNYUAN Diaper Bag Backpack is built specifically to help you get the upper hand. Seriously, bags without meaningful design simply don't compare. Even the most neatly packed bag can become rumpled and disorganised, especially when you are rummaging through trying to find something in a hurry.
Offering plenty of compartments and pockets, the JUNYUAN diaper backpack helps to keep you organized and in control. Simply knowing exactly where all the baby supplies are just when you need them is a lifesaver few people think about until they're in the midst of the great pacifier hunt.
A Diaper bag backpack that has "Totes" to offer
In general, diaper bag backpacks are a pretty good idea. They're easy to wear, as well as comfortable, and make those heavy loads feel much lighter. But, if you've got down the path of investing in one, chances are you probably have also, at some stage, acquired a regular diaper bag because you can just throw it over one shoulder as you run out the door.
The JUNYUAN diaper backpack blends both those notions together in its game-changing design. With its convertible design, you can transform your diaper bag from a tote to a backpack within seconds. You'll get the same sleek look and there's no need to compromise on space. All you have to do is figure out which format will suit your needs for that day. Simply adjust the straps and voila! Tote or backpack is ready to go!
SHOP DIAPER BAGS
It is the small things that matter when it comes to Diaper bag backpacks
Compartments are not the only advantage to owning an JUNYUAN Bag. Included in each design are handy features like insulated bottle holders and external pockets for wallets and keys.
If you prefer the Original Diaper Backpack Bag design, you're someone who prefers to have things within easy reach, so the snap slip opening will give you just the right amount of bag closure, whilst still letting you dip into the bag for quick access.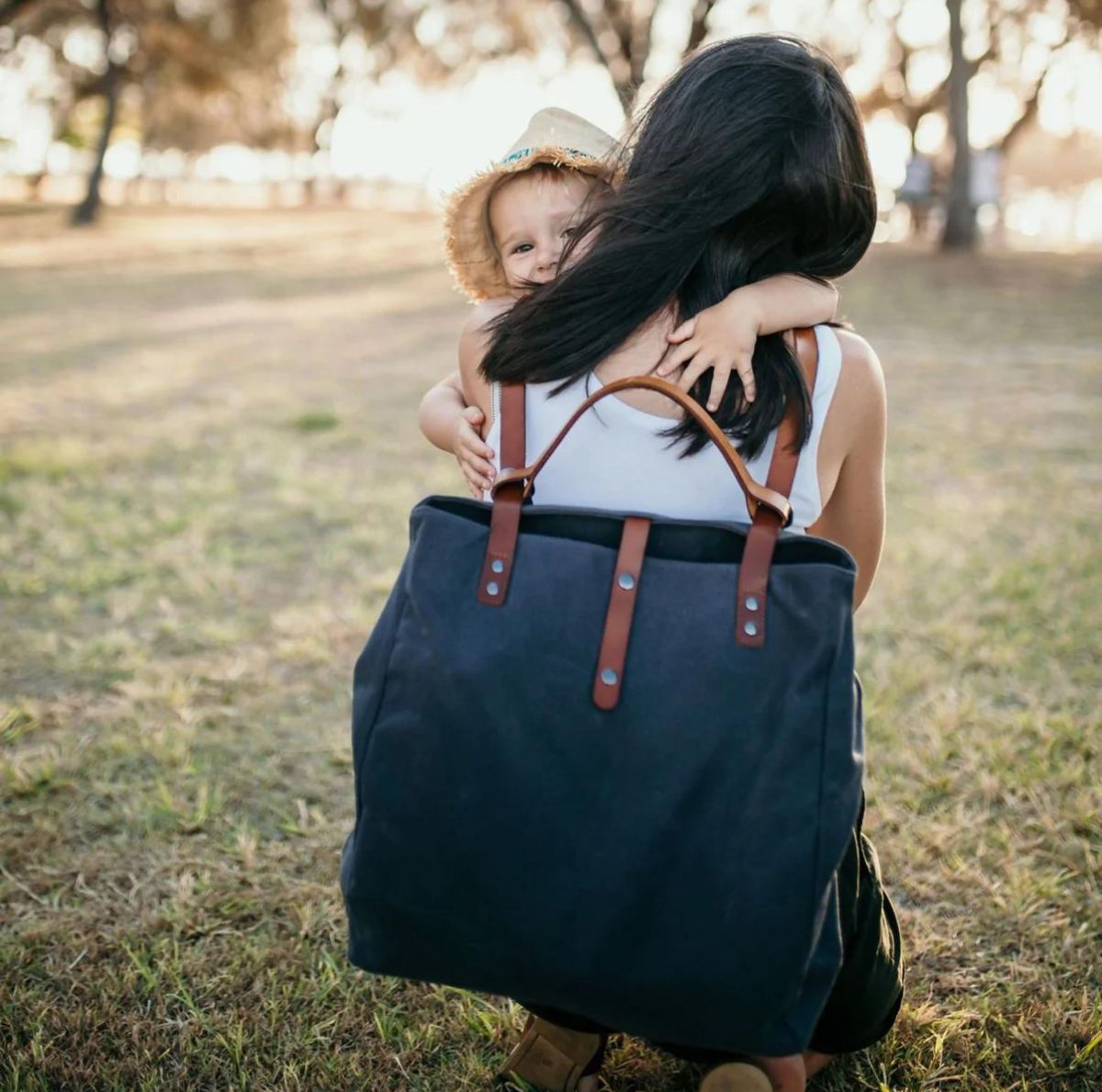 SHOP ORIGINAL DIAPER BAG BACKPACKS
For those of you who want more security, our Luxe Diaper Backpacks come with a top zipper closure to safeguard against opportunity theft or the worry that items may fall out of the bag when you're on the move with a toddler who is still figuring out that going in one direction is the optimal way to get about.
SHOP LUXE DIAPER BAG BACKPACKS
The diaper bag backpack that carries itself
Okay, so we're still working on that as a feature, but we think we're pretty close! Because the JUNYUAN Bag Diaper Backpack doesn't look like a diaper bag at all, and because they are so stylish with unisex appeal, we find that hubbies are only too happy to shoulder the load! And, that leaves you with more time to have special cuddles with your little darling. It's a win-win!
The truth is, any gadget that helps parents feel less stressed, more organized and more mobile when out with their babies, is totally worth its weight in proverbial gold. The JUNYUAN Bag Diaper Backpack certainly lives up to these claims, so why not try one out for yourself. It's the game-changer you've been waiting for.
Junyuan Bags | Professional Bag Manufacturer