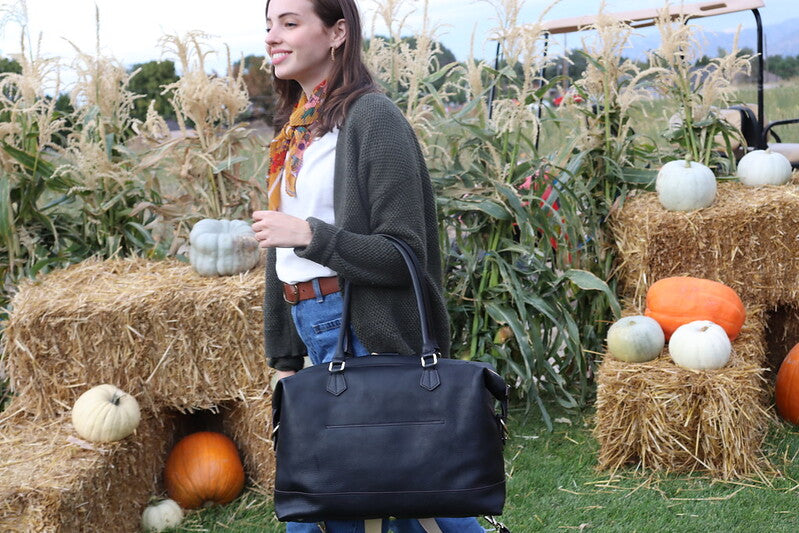 As a new mom, you have a lot to think about. One of those things is whether or not you need a diaper bag. The answer is yes! A diaper bag is an essential item for any parent who wants to be prepared when they're out and about with their little one. But, why? And why are diaper bags so expensive?
 There are a few reasons why diaper bags can be on the pricier side. First, they are designed to be both functional and stylish. They need to have enough compartments and pockets to fit all of your baby's essentials, as well as space for your own belongings. This means that labor costs for stitching every pocket and compartment are much higher than a handbag of the same size.
And they need to be durable enough to withstand daily use. Plus, many diaper bags come with a changing pad and other accessories that add to the cost.
 Another reason why diaper bags are often pricey is because they are made with high-quality materials. Many diaper bags are made from sturdy canvas or polyester fabric that can easily be wiped clean, ours are made from vegetable-tanned leather in Italy with water resistant liners. This is important because let's face it, babies are messy! You want a bag that won't succumb to spills and stains quickly. Hardware on diaper bags (zippers, snaps, etc.) is often made from metal for durability.
Finally, many parents feel like they need a designer diaper bag in order to feel put-together and polished when they're out in public. And while there's nothing wrong with wanting a designer bag, you don't necessarily need to spend a fortune on one. There are plenty of stylish and well-made diaper bags available at a variety of price points.
Now that we've answered the question "why are diaper bags so expensive?", let's talk about how to choose the right one for you. Diaper bags come in all shapes and sizes, so it's important to find one that fits your needs. For example, if you're looking for a bag that you can wear as a backpack or carry as a shoulder bag, look for one that has adjustable straps and multiple carrying options. If you are looking for a versatile option, find a diaper bag that can double as a handbag. If you want a smaller bag that you can easily throw in your purse or stroller basket, look for one that doesn't have too many compartments and pockets (you can always use small organizing pouches to keep things organized). At a minimum, you need space for diapers and wipes. If you plan on using your diaper bag as your everyday purse after your baby outgrows it, make sure it has enough space to fit your wallet, keys, phone, etc. 
There is no right or wrong answer when it comes to choosing a diaper bag – it ultimately comes down to what works best for you and your budget. However, we hope this article has given you some insight into the reasons why these essential items can be on the pricier side. And remember, even though it may be tempting to skimp on quality in favor of price, a good quality diaper bag will last long after your baby has outgrown diapers. We refer leather diaper bags for their timeless look and lasting quality.
Junyuan Bags | Professional Bag Manufacturer