Golf, often referred to as the "Gentleman's game", has gained immense popularity across the world. Golf is one kind of sport that will require accuracy, concentration, and skills. The golf bag is one of the indispensable items for various golf players and also served as an eternal companion for golfers on the court. Although there are different golf bag manufacturers on the market, it is the high-end golf bag manufacturer that truly stands out from the crowd. High-end golf bag manufacturers can offer unparalleled quality, craftsmanship, and innovation. In this article, we will dive into the secrets behind the golf bag manufacturer JUNYUAN Bags, and explore what set it apart from the rest.
Dedication to Craftsmanship
JUNYUAN Bags, the professional golf bag manufacturer in China, give more priority to the craftsmanship to bag quality and craftsmanship. They know that golfers expect nothing but the best, and that begins with using premium material. This professional golf bag manufacturer meticulously sources top-quality leather, oxford, nylon, canvas, and other material to ensure the durability and deluxe appearance of the golf bag.
Innovative Design
Apart from the excellent craftsmanship, high-eng golf bag manufacturer, JUNYUAN Bags are also good at offering innovative designs, they know the diversified requirements of golf players, and are committed to fitting the needs of various people. From the lightweight stand bag to convenient cart bag, this manufacturer spares no efforts to build the ultimate golf bags.
Optional Personalization
JUNYUAN Bags notice the strong connection between golf players and golf bags. Therefore, they offer customized services, including custom logo, size, color, pattern, material, etc. Whether printing your name, adding a logo to the bag, or customizing the color scheme, JUNYUAN Bags will try their utmost to create unique and deluxe golf bags for various golfers.
Personalized style not only adds unique elements to the bag but also serves as a promise that JUNYUAN Bags, the professional golf bag manufacturer is committed to offering the golf bags based on golf players' preference and style.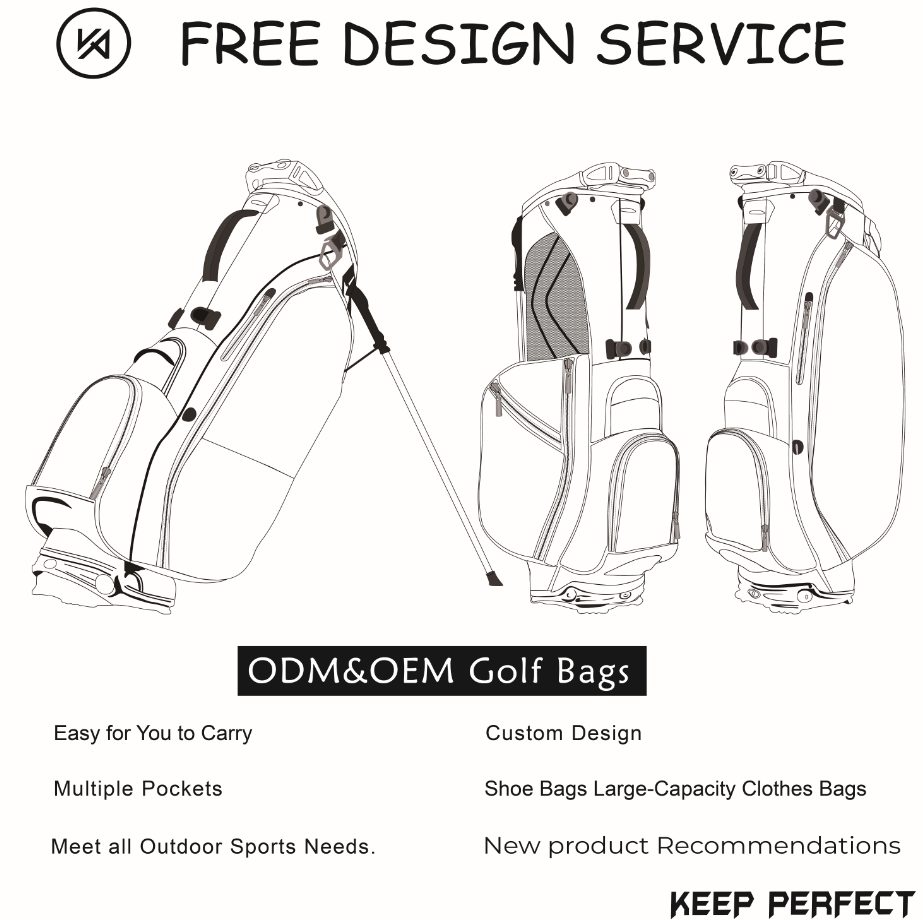 Technology Combination
Besides the craftsmanship, golf bag manufacturers will also use technology to enhance bag quality. Although golf is a traditional sport, it is also a fusion of modern functions and designs, which allow the golf player more relaxed and enjoyable. Some designs of golf bags are integrating GPS tracking systems, allowing golfers to keep track of their bags effortlessly.
Conclusion
There are many golf bag manufacturers in China, and high-end golf bag manufacturers are upgrading to set a new standard of quality and design. It means that golf bag manufacturers will attach more importance to manufacturing and designing custom golf bags.
When golf players step onto the court with their high-end golf bags, they carry not just golf clubs but also a piece of art. These custom golf bags are more than mere accessories; they are symbols of golfer's pursuits of excellence on the court and a reflection of the manufacturer's unwavering commitment to creating something truly exceptional.