Why Investing in a Tennis Racket Bag
Tennis is a great sport enjoyed by people of all ages. It has been around for centuries. Investing in proper equipment is very important for tennis lovers. Owning a tennis racket bag is indispensable for those tennis lovers. Below are some reasons why every tennis player or tennis lover should own one tennis racket bag.
Keep Items Secured
First, a racket bag can keep your tennis rackets secured and organized. It can protect the tennis racket from being damaged and it is designed to keep it safe from the elements such as rain, snow, dust, and sunshine. These elements will influence the performance of tennis rackets.
Keep Tennis Gear Organized
Second, a racket bag can keep your tennis gear organized. The tennis racket bag has pockets and compartments to store your small items, such as extra rackets, clothes, towels, and other sports accessories.
Durable Parts
Third, a good racket bag should have durable zippers, straps, and buckles. It is important that these parts should be durable and long-lasting so that you can store your tennis racket well. A good quality tennis racket bag can withstand tear and wear every day.
Designed with Padding
Fourth, a tennis racket bag should have the right amount of padding. The padding panel and padding part will help to protect your tennis rackets well, and allow you to have a better wearing experience.
Lightweight and Spacious
Fifth, it is important to make sure that the bag is lightweight but has enough space to store all your tennis gear. It should accommodate your tennis rackets, balls, and other tennis items.
Waterproof
Sixth, the feature of waterproofing is very important. With the waterproof bag, your items won't be damaged in bad weather.
Quality and Stylish Design
Seventh, good quality and stylish designs are a nice bonus for the tennis racket bag. You should find an attractive, stylish, and versatile bag to showcase your individual tennis style.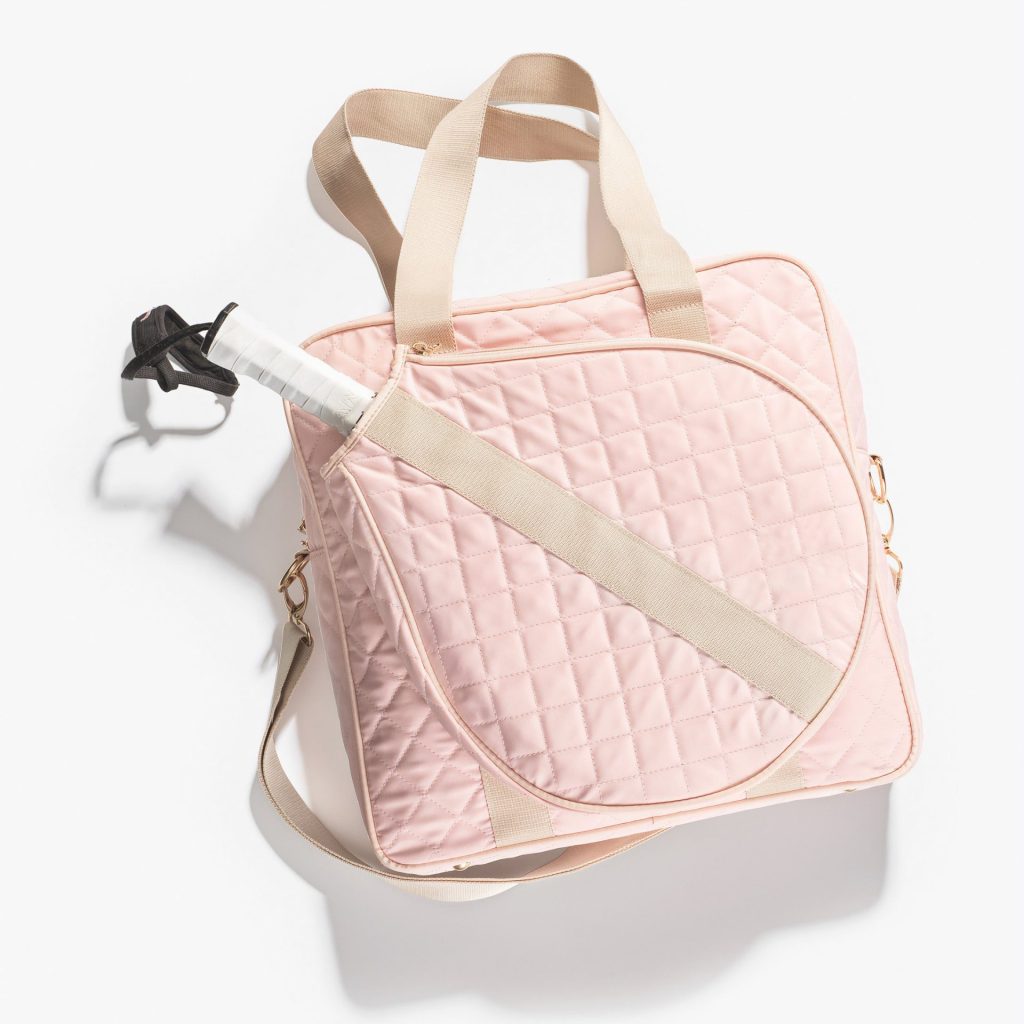 All in all, owning a tennis racket bag is very indispensable for any tennis player and tennis lover. It can help you to transport your rackets in a secure and reliable way, keep your items organized and offer space for your tennis gear when playing tennis on the court. Additionally, the tennis racket bag should fit your style.