Importance of a Good Tennis Tote Bag
As a female tennis fan or tennis lover, it is difficult to find a fashionable and practical way to store your tennis gear. Luckily, there is a good solution for you: a tennis tote bag. These tennis tote bags come in various sizes, patterns, materials, and designs, there are many options for you. Hence, we believe that you will find helpful tennis equipment that is not only organized and secure but also stylish.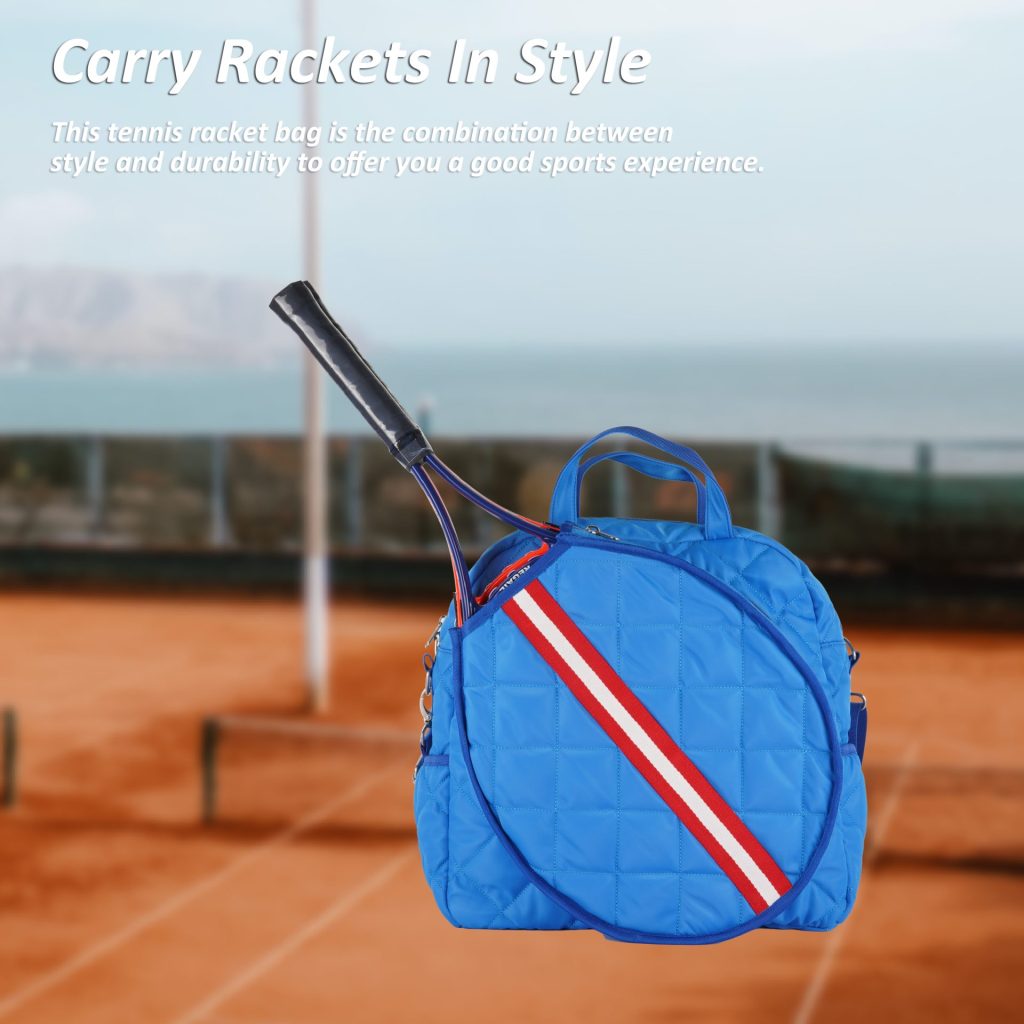 What to Consider When Choosing a Tennis Tote Bag
Size and Material
When purchasing a tennis tote bag, one of the first elements to consider is the size of the tennis tote bag. You need to make sure that the bag will fit all your tennis gear well, including tennis racquets, tennis balls, clothes, and other accessories. You will also notice that the material of the tennis tote bag is also of benefit to your tennis game. Some tennis bags are made of traditional materials such as leather and canvas, while other tennis bags are crafted from nylon, oxford, quilted fabric, etc. Luckily, you have the final decisions on the material and size, so please choose the bag that can fit your needs and showcase your personal style.
Features
In addition to size and material, you need to take the features of a tennis tote bag into consideration. Designed with different functional pockets and compartments, the tennis tote bag has a front racket holder for organizing the tennis rackets, or there will be dry and wet separation for storing sweaty clothes or towels, or side pockets for water bottles and umbrellas, or even an insulated pocket for carrying snacks and beverage. A good tennis tote bag is also designed with a padded shoulder strap for a comfortable wearing experience. Getting a functional and convenient bag that can fit your need is very important.
Design Your Own Tennis Bag
Last but not least, you can also choose to design your own tennis bag with your favorite color and material and add your brand logo to the bag. The choices are flexible, we believe that you will find a tennis tote bag that is stylish and practical.
No matter what your style or needs are, a tennis tote bag is a perfect choice for you to store your tennis gear. With its suitable size, material, and functions, you can keep your items organized and secured. So, don't wait any longer, purchase your tennis tote bag and enjoy the tennis activities.