A custom clear backpack is a backpack that is made of transparent material or semi-transparent material, such as PVC, vinyl, or mesh, and that can be customized with your brand logo, brand name, designs, or ideas. Custom clear backpacks are becoming more and more popular for various reasons as below.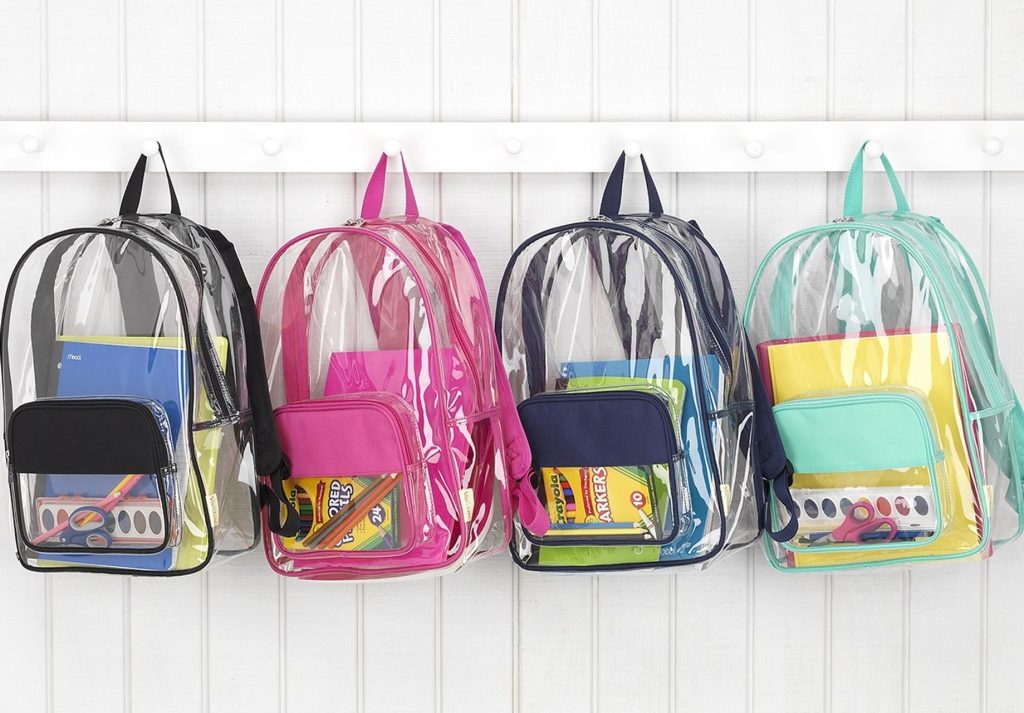 Advantages of Custom Clear Backpacks
Security
Custom clear backpacks can help you pass through security checkpoints faster and easier, as they allow the security staff to see what you are carrying in your bag without opening it. This will save more time, especially when will be attending some occasions that will require strict luggage policies, such as stadium, concert, festival, school, airport, etc. In addition, the custom clear backpack can also protect your essentials from being stolen or missed. You can also see what items are inside your bag at any time, the custom clear backpack will give you a sense of security and comfort.
Style
Custom clear backpacks allow you to show your unique style and personality. They can be customized with your favorite colors, patterns, patches, stickers, and other accessories. They can also come in various sizes, shapes, and styles to fit your needs. Wearing a custom clear backpack will make you stand out from the crowd and show how creative you are. What's more, custom clear backpacks match any style of clothes, they can be used widely and show your style. You can also wear the custom clear bag to mix and match your clothes anytime and create different looks. After all, the custom clear backpack can boost your confidence and fashion sense.
Multifunction
Custom clear backpacks can be used widely on various occasions for various reasons, such as school, work, travel, sports, and shopping. They are durable, waterproof, easy to clean, and spacious enough to hold your essentials. You can also change items you carry in your backpack or match various clothes every day according to your mood. Custom clear backpacks can be adapted to your life and activities. Besides, the custom clear backpack is also a good way to promote your brand and information, as they are attractive. You can take the custom clear backpack as presents or souvenirs to your clients, employees, students, friends, and family members. Custom clear backpacks can boost your popularity.
As you can see, the good weighs more than the bad on the custom clear backpack. If you are looking for a high-quality custom clear backpack that can be printed with your logo or information, you can visit our official website to learn more information. We can offer you customized logo, size, color, pattern, design, and more. Custom clear backpacks are durable and practical, funny and fashionable, why not own a custom clear backpack for yourself and your clients?