Introduction to JUNYUAN Bags
JUNYUAN Bags is a leading golf bag manufacturer located in China, Fujian Province. The company has been in the business of manufacturing superior and high-quality golf bags for over 15 years. It offers various golf bags, including golf stand bags, golf travel bags, golf cart bags, golf tour bags, golf Sunday bags, golf club bags, golf Boston bags, and more.
What JUNYUAN Bags can offer
Mission
The professional golf bag manufacturer- JUNYUAN Bags's mission is to KEEP your bags PERFECT for your lifestyle needs.
Features of Golf Bag from JUNYUAN Bags
The golf bag collection from JUNYUAN Bags aims to fulfill the needs of any golfer. These bags are designed to offer maximum comfort and convenience, which is also trendy, stylish, and practical. In addition, the golf bag series includes both traditional and modern designs.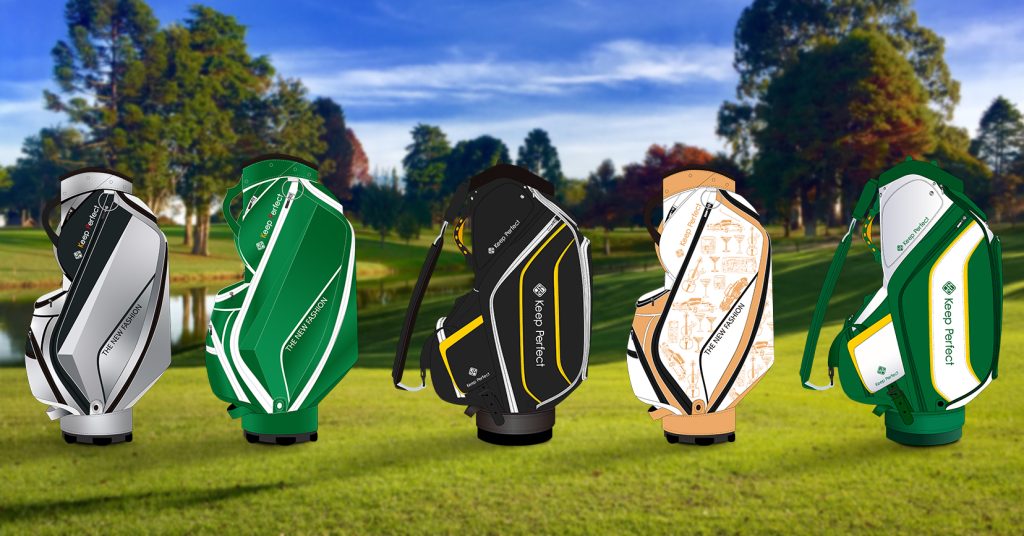 Various types: Golf bags for men and women
JUNYUAN Bags also provide varieties of men's golf bags and lady golf bags. The range of golf bags also includes both lightweight and heavy-duty models.
JUNYUAN Bags is committed to offering great quality and innovative golf bags on the market. Most golf bags are made of excellent material and passed strict inspections so that these golf bags are durable to withstand the wear and tear of daily use.
Customized Service
What's more, JUNYUAN Bags also provide customized options, including custom logo, size, color, design, pattern, and material to allow the clients to create their own golf bags and enable their business better.
Other Golf Accessories
Besides the golf bags, JUNYUAN Bags also offer a range of golf accessories, such as golf club covers, golf apparel(golf shirts, trousers, skirt, and golf shoes), golf gloves, and more.
JUNYUAN Bags is engaged in offering all clients superior and innovative products. Besides that, we are also dedicated to providing our clients with the highest satisfaction and best service.
So we are excited to announce that we will be attending the 133rd Canton Fair (Booth No:9.1C13) starting from May 1st to May 5th, will bring you a wide range of golf bags and sports bags, don't miss out on this great opportunity to get more bag designs.