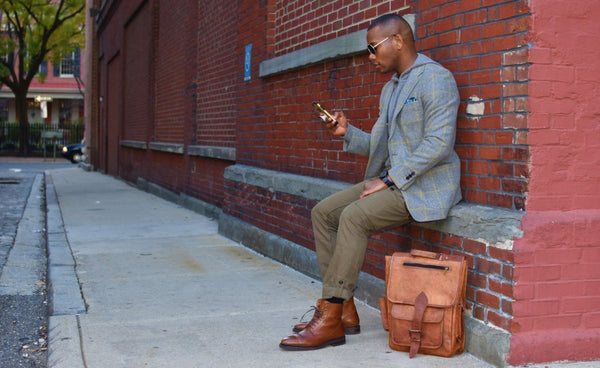 Time to Read: 2 Minutes 34 seconds
What kind of men are you? Your bag can help tell us! For men, bag has become an integrated style accessory. Different bags mean different personality traits for different men. If you like carrying a backpack then you love travelling and wish to remain on the move often. However, if you carry satchel, you love wearing casuals. For gym freaks, small duffel is an appropriate choice. There are plenty of things, a bag can tell about what types of men are you. Bag can help define you! There is wide-variety of bags that men might have in their wardrobe including duffle, satchel, messenger, backpack, small duffel etc. This piece will help us know different personality traits acquired by men by observing their bags.
Small Duffle

:
Joey is an local model and TV artist based in USA. He is a total gym freak and he would never want to miss his gym in any case. His duffel accompanies him most often to gym. His small duffel tells that he is a gym lover and he doesn't likes leaving his things behind and hence carries them nicely in a duffel.
Backpack:
Chandler is a software engineer based in USA and he is crazy about outings. After a busy week, he loves going to outings and getting rid of all the stress. One of the things accompanying him often is his laptop in his backpack, which demonstrates that Chandler is a traveller and likes doing outings.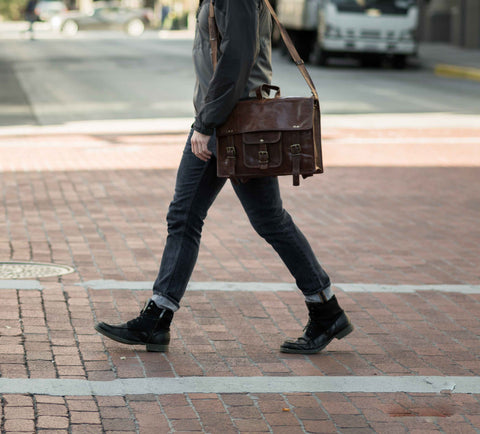 Satchel:
Unlike Joey and Chandler above, Ross doesn't like going gym or outings, he remains busy with his business and hence carries his messenger bag with him often. His bag usually has a laptop and some of his business docs. It illustrates that he is serious man and his bag accompanies him at most of his business places.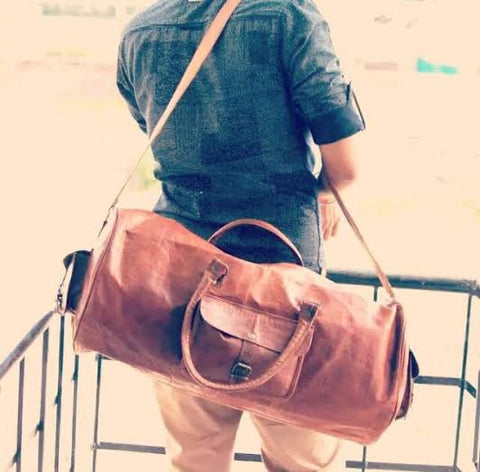 Duffel :
Gunther likes holidays with his family so his duffel is always ready to be carried anywhere where his kids want. He is a travel freak and loves spending time with his family.
All the above bags show different traits about different men. But one thing is common, the love for their bags!!
Now-a-days, men are selective and conscious when choosing a right bag. Their focus is on looking the best and standing out of crowd by looking stylish. All they want is to become 'wanna-bees'!!
At Junyuan Bags.com, we have plenty of bags for men that match their interest and requirements. These bags are crafted with premium quality leather and techniques. No maintenance required and all you need is to clean it twice a month. And it will be as new as fresh.
Here are few tips we provide when selecting bags for you.
Know your interest

Know your budget

Know your requirement

Know your purpose

Know yourself
These are some of the tips needed when buying an appropriate bag meeting your needs.
Keep sharing your valuable experiences with us and let us help with making bags a crucial part of your wardrobe.
Subscribe to our Web Push Notification by clickingthis link And never miss a launch of new bag or giveaways.
Junyuan Bags Where Leather Gets Better