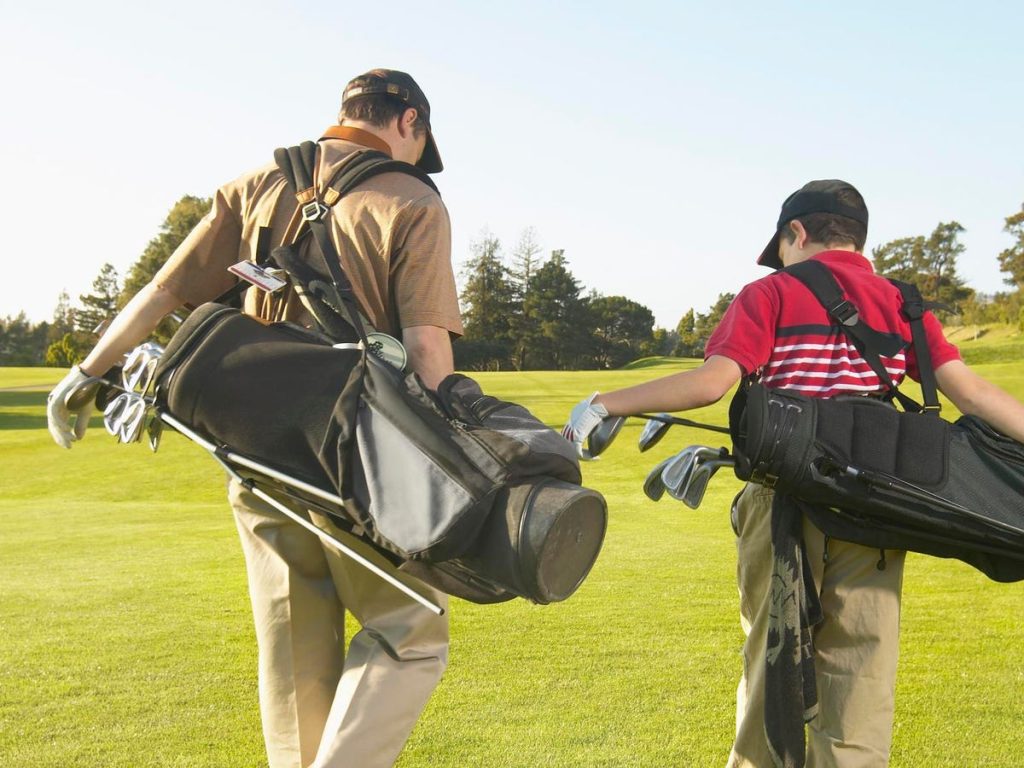 When buying a golf bag, such as a golf stand, there are many things that need to consider. First, you want to make sure the bag has a reasonable number of dividers. A bag with more dividers tends to be heavier and will add weight to the overall bag. On the other hand, a standing bag with less separation can save you space and provide more protection for your clubs. A golf bag manufacturer offers a variety of customizable products and services to meet the needs of all levels of golf enthusiasts.
Golf Stand Bag
Another thing that needs to consider is the quality of the golf stand bag, and plenty of storage will be attractive points for the golf bag. Besides that, a well-designed bag will have lots of pockets for your golf accessories. A high-quality golf stand bag should have plenty of room and a rain hood. The material is waterproof and tear-resistant.
What's more, you should choose a bag with sturdy legs. The durability is dependent on the quality of the fabric, frame, and legs. Although the fabric quality is important, the legs and construction are a big concern.
Ladies Golf Stand Bag or Best Womens Golf Bags
Checking the hot-selling ladies golf stand bag in the market, you will find that the golf bag with pink element or with beautiful pattern will be more attractive. And the lightweight golf stand bag is also important in their scope of purchase. In a word, the lightweight golf stand bag with various color options will be a good choice for them.
Sure roomy pockets and durable legs are also advantages of this lightweight golf stand bag. There should be enough places to store drinks and golf accessories. Customized logo, color, size, pattern, material, etc are also attractive points. So a reliable golf bag manufacturer is very necessary for golfers. Junyuan Bags, the leading golf bag factory, can offer various custom services, including custom golf bags.
Mens Golf Stand Bag
A durable and practical golf stand bag will be men's first choice. They will need a golf stand bag that can hold all of their clubs, including putters. One of the most common features of a stand bag is the ability to carry it comfortably on your back. Most bags feature a primary color, and one or two complementary colors. Choose a color that is appropriate for the climate in which you play.
A stand bag can also come with multiple dividers. Some stand bags have up to 14 dividers, while others have only four or six. When shopping for a stand bag, look for one that is made of durable, water-resistant synthetic leather.
In Conclusion
Golf stand bags are available in a variety of materials, but one of the best materials for a golf bag is carbon fiber. These materials are lightweight, but still durable, and should be long-lasting. The straps should be durable, with dual strap systems that distribute weight evenly. Other important features include good zippers and pouches, and a sturdy stand.
Send Us Your Customized Information