When it comes to the perfect travel companion, a women's tennis bag is indispensable for each player. Whether you are on the way to the tennis court or on a weekend getaway, a women's tennis bag will keep your things organized and comfortable. Carrying an all-in-one women's tennis bag, you can store your tennis equipment and personal essentials in one place conveniently.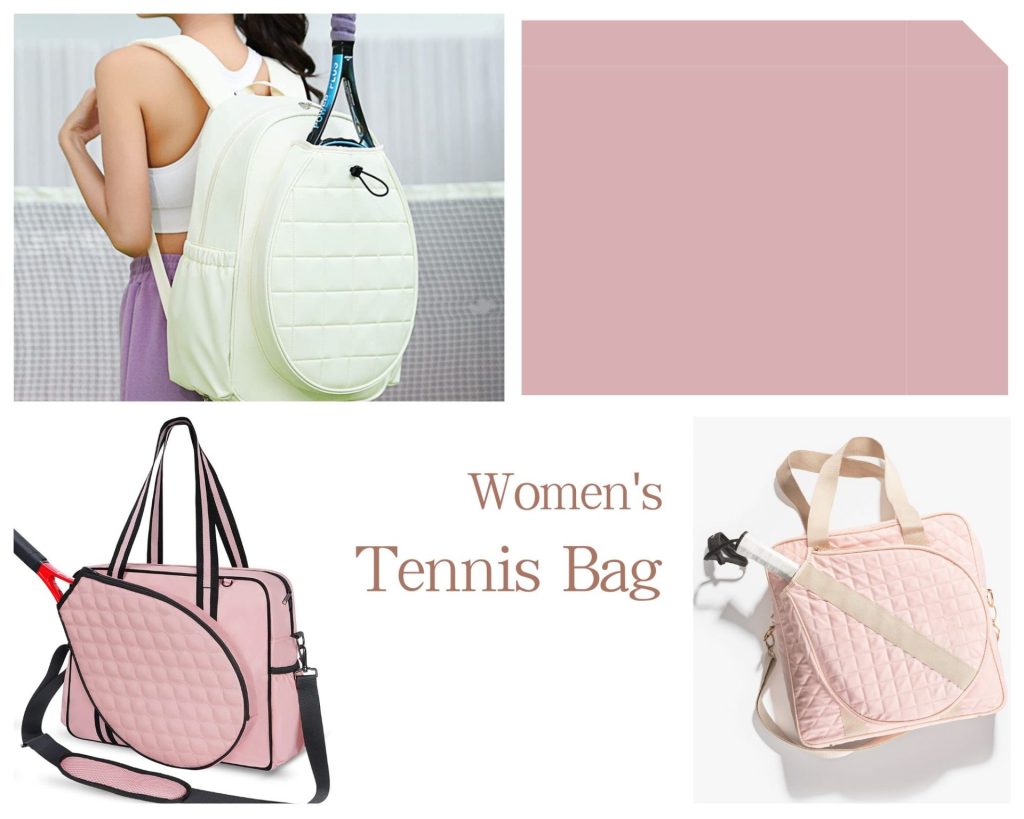 What to consider when choosing a tennis bag?
Size
The first thing to consider is the size of the women's tennis bag. You will need a spacious tennis bag that can accommodate all your tennis gear and personal items, although the bag is in large capacity, it is portable and lightweight. Most tennis bag features multiple pockets and compartment that allow you to keep your gear organized and easy to fetch.
Material
In terms of material, the lightweight, durable, and water-resistant material will be a prior choice. It means that your bag can withstand the long-time wear and tear of the trip. Many women's tennis bag is made of nylon or oxford material, these material is lightweight and water-resistant.
Designs
The designs of women's tennis bags are also important. You need to find a portable and comfortable bag with an adjustable shoulder strap so that you can adjust the length of the shoulder strap to fit your body well. The padded shoulder strap will also make you wear the bag easily and comfortably.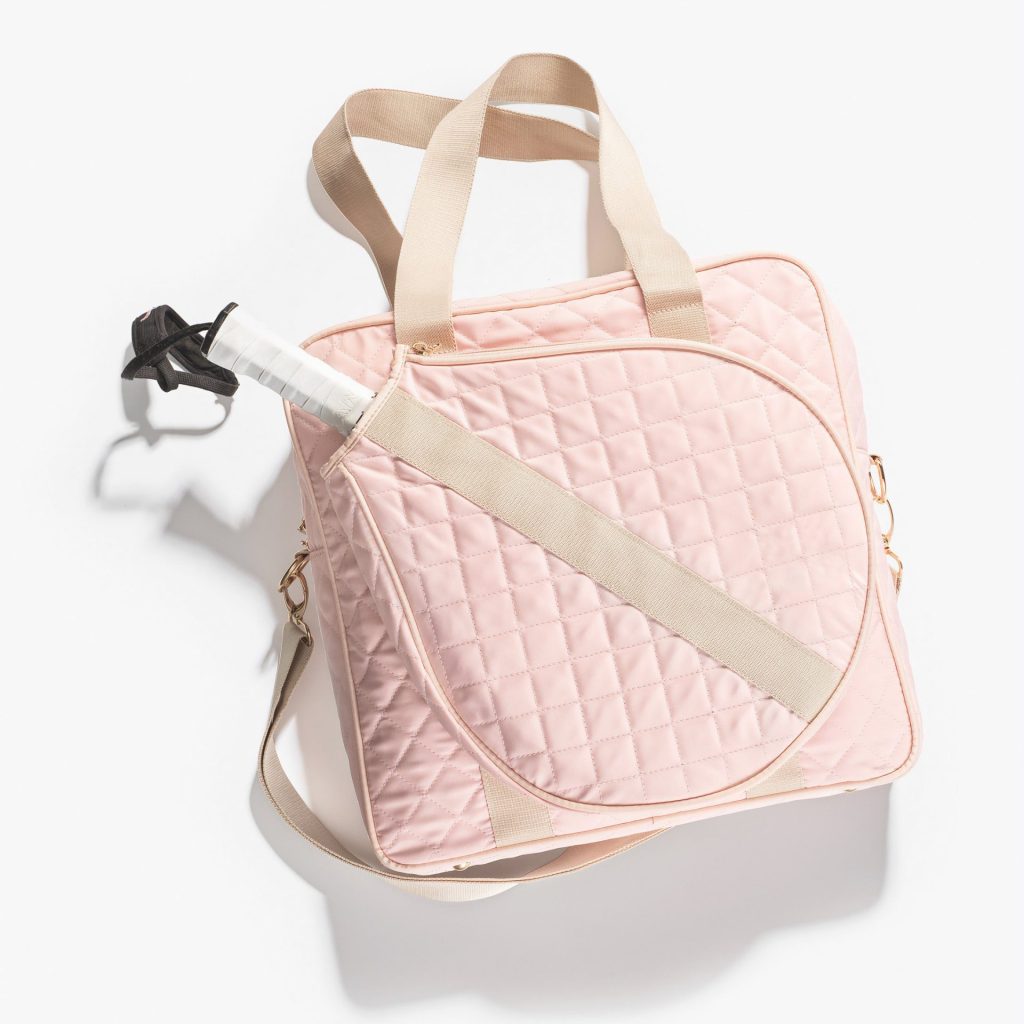 Style
Last but more important, consider the style of women's tennis bags. Although there are classic black, blue, and red colors, you can also have more options on other colors and patterns. From floral patterns to geometric design, there is always one design that can fit your style perfectly, no matter where you go, you can showcase your sports style.
An all-in-one women's tennis bag is the necessary item for each girl player. With its multifunctional design, lightweight and durable material, and popular style, it can be your perfect travel companion. Whether you are heading to the court or on a weekend vacation, the women's tennis bag can help to keep all your essentials secure and organized.