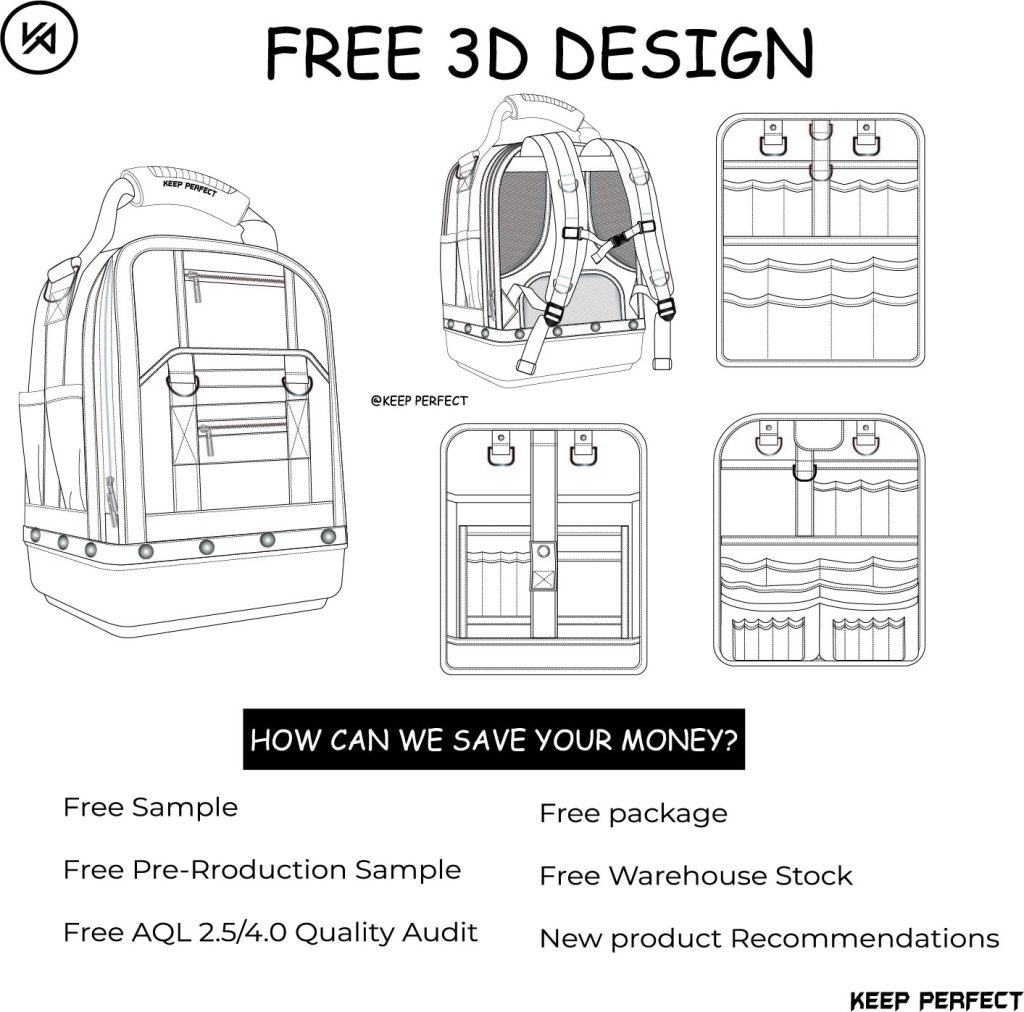 Best Tool Backpack
What is the backpack tool used for
Tool backpacks typically utilize durable water-resistant or waterproof materials and feature a mix of various sized pockets (inside and out), loops, and straps to hold that workday's selection of screwdrivers and wrenches, pliers, and other hand tools, as well as bulkier items such as meters, parts boxes, power and …
Buyer's Guide
A backpack is a convenient way to transport your tools. This buying guide covers all the important factors you should consider when purchasing a tool backpack.
Size
A tool backpack should be large enough to fit all of your frequently used tools but not so large that you can't carry it comfortably on your shoulders. Also make sure that it can fit in your garage, shed, or workspace when it's not in use.
Pockets
Tool backpacks can have anywhere from 20 to 80 pockets of varying sizes and shapes. These pockets are designed to hold different types of tools and keep them from knocking against each other. Some pockets may also close with a zipper or hook-and-loop fastener to secure smaller pieces, such as nails and screws.
Straps
A tool backpack should have padded shoulder straps to make it comfortable to carry even when it's full and heavy. Some tool backpacks may also have a carrying handle on the top or side.
Material
A high-quality tool backpack should be made from a waterproof, tearproof material. Polyester is a popular material, though leather and faux leather are also common. Molded plastic is sometimes used to create a firm outer coating, especially on the bottom of the backpack to keep tools safe when the bag hits the ground.
Other Features
Additional features that can make a tool backpack more useful include:
Laptop sleeves
USB ports
LED lights
Padded handles
Removable bases
Hanging hooks
Frequently Asked Questions
Why should I keep my tools in a tool backpack?
Moving your tools around by hand is a tedious task, as you can only carry a few of them at once. A tool backpack helps cut your transportation time down while also keeping your tools organized in separate pockets.
Do I need to clean my tool backpack?
Most tool backpacks don't require frequent cleaning. However, if you're working in dirty or dusty conditions, your tool backpack may require some cleaning. You can wipe it with a damp cloth to remove caked dirt. Don't put it in the washing machine unless it's specifically labeled as machine-washable.
Are there any tools that I shouldn't keep in a tool backpack?
Pretty much any tool in your tool kit can go in a tool backpack as long as it's not too large to fit. However, if a tool has a sharp blade, you may want to wrap the blade or put it in a holder so that it doesn't damage your backpack. In the case of power tools, make sure that they are turned off and have their safety locks engaged before loading them into your backpack.
Are tool backpacks worth it?
They provide an efficient way to transport tools to and around a job site and keep them organized, visible, easily accessible, and at hand where you need them during the day, whether working on the ground or up a ladder.
How do I choose a tool bag?
The tool bag should be made of quality and durable material to withstand the weight of the packed tools we carry regularly. So, the sturdier the material used, the longer the tool bag will last. Polyester, polypropylene, nylon, leather, or canvas are some of the common materials used to construct tool bags.
We can offer custom bag service, including custom logo, design, size, material, and more.
Welcome your more innovative ideas.