Mens Diaper Bag
If there's one clutch piece of baby gear every dad needs, it's the men's diaper bag. In any given day, you'll tote everything from baby bottles to phone chargers to, yes, diapers, and you'll need something to keep it all together and meticulously organized. But the best diaper bags for men are both functional and stylish, with subtle details like reflective or leather accents that elevate its form without detracting from the function. Avoid those toy dog-like dad diaper bags meant for decoration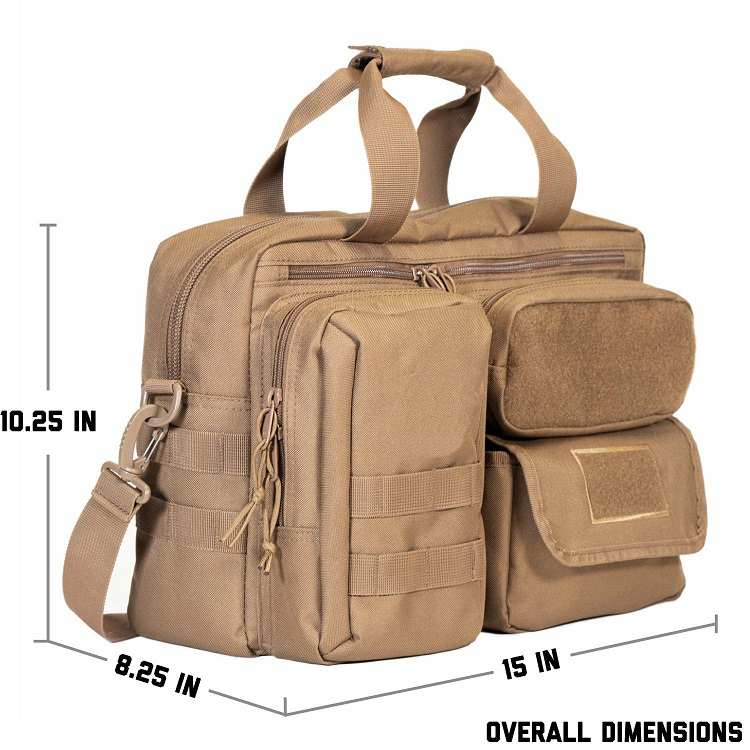 Original Tactical Diaper Bag
The Deuce 3.0 was custom designed by the dads at Junyuan Bags to meet the needs of parents. Bag comes with included stroller strap set, detachable shoulder strap with comfort padding, removable DADDY/MOMMY name tape patch, and baby changing mat. Bag and mat made from water-resistant 600D tactical polyester with premium hardware.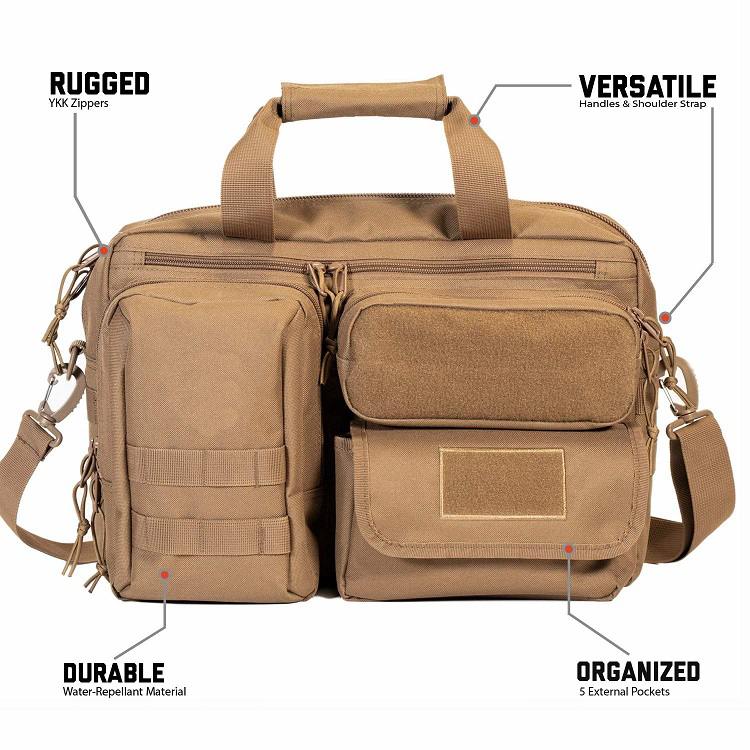 Highly Organized Interior
Multiple interior pockets allow for easy storage and retrieval of various sized items while the removable pocket divider allows you to create a single large storage space if desired. Interior is lined with an easy to clean nylon.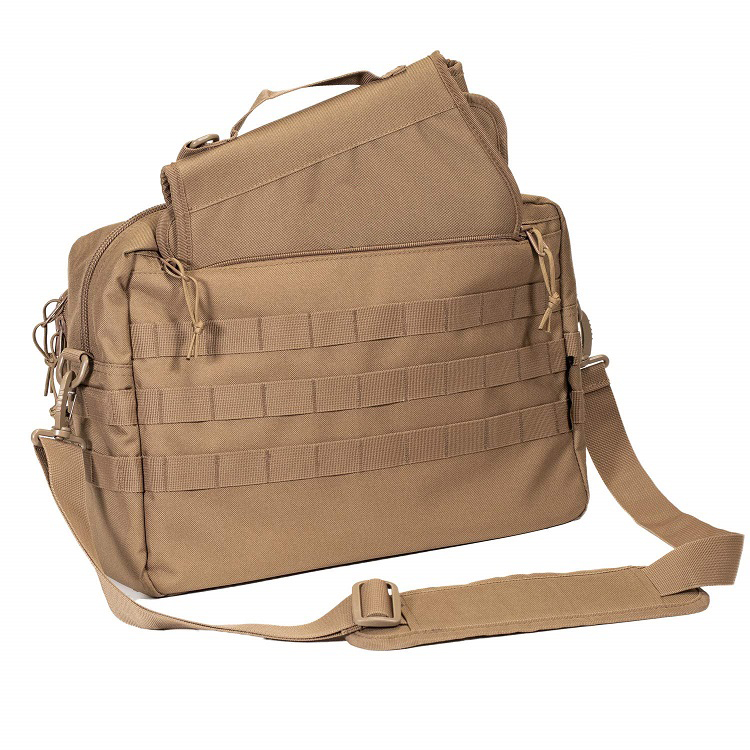 Practical Exterior Features
A thermal lined cooler pocket keeps snacks and drinks cool, and the magnetic wipes pocket provides fast access to all the wipes you need for a diaper change or snack time cleanup. Additional pockets and MOLLE webbing provide more than enough storage space for all your necessities.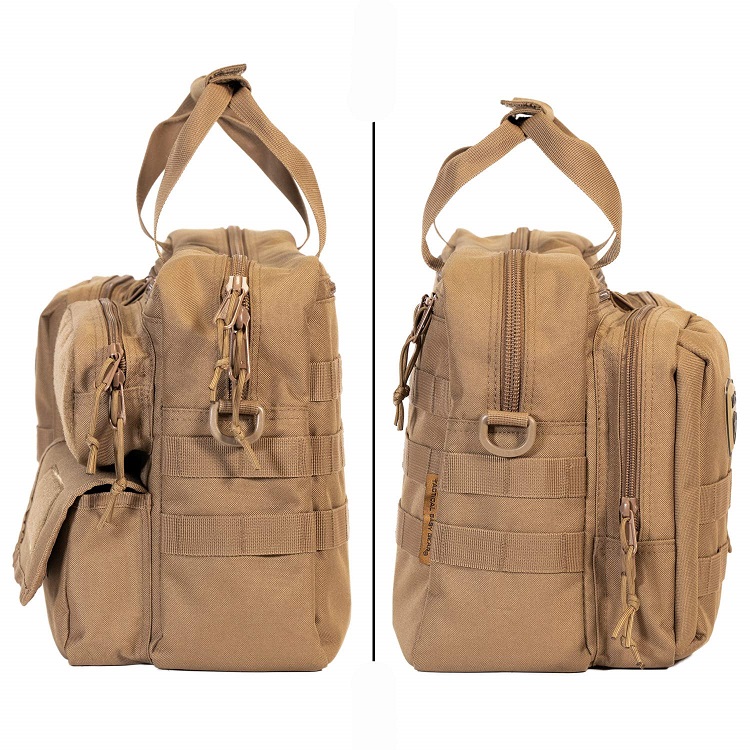 Dimensions
Diaper Bag: 11.25"H x 16"W x 8.25"D with 24.34L capacity; Changing Mat: 12"H x 24"W x 0.5"D (open) and 8″ H x 12″ W x 1.5″ D (closed).
With the Deuce 3.0 at your side, you'll have a modern diaper bag ready for whatever challenges life throws at you. Custom designed by Junyuan Bags to meet the practical demands of parenting, numerous pockets and compartments make it easy to efficiently organize your diaper bag and find exactly what you need–fast. With comfortable carry options and unbeatable quality, the Deuce 3.0 is ready for action.
The highly organized design features five external pockets
Including a thermal-lined cooler pocket, a quick-access wipes pocket with a magnetic flap, a padded electronics pocket, a general use pocket, and an additional rear storage section that perfectly fits the included Tactical Changing Mat. The interior offers a mixture of large and small pockets, providing room for everything you need, while the removable pocket divider and external MOLLE webbing enable you to customize your diaper bag organization, arranging things however works best for you.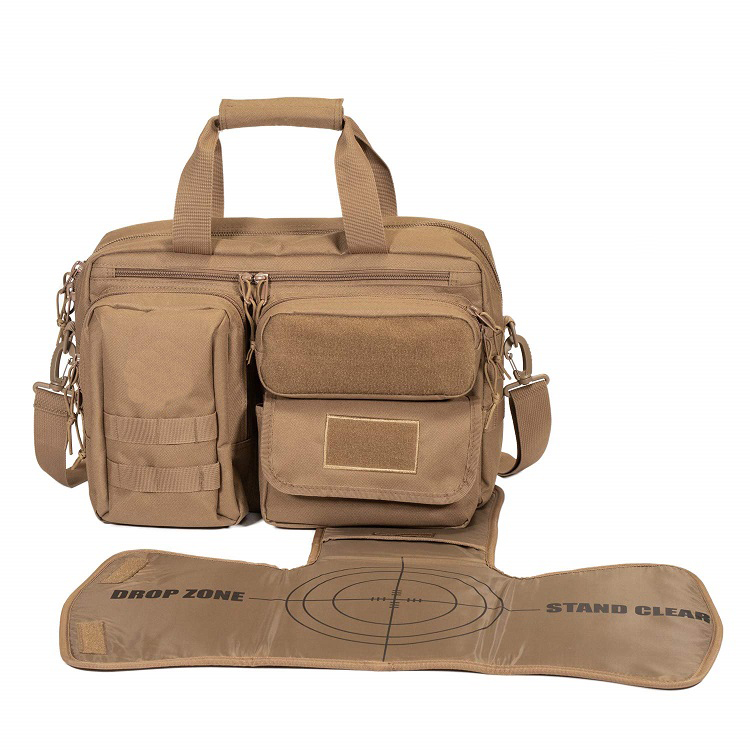 Product Description
The included 'Drop Zone' Tactical Changing Mat is water-resistant and easy to clean. Comfortably padded for your baby's comfort, it has a small interior pocket that allows room for a few diapers and a small pack of wipes to be stored with the mat at all times. In addition to fitting neatly inside the Deuce 3.0, a top carry handle and D-ring offer additional carry options.
Product Details
Product Dimensions ‏ : ‎ 17.28 x 11.1 x 3.82 inches; 1.75 Pounds
Manufacturer recommended age ‏ : ‎ 10 years and up
Department ‏ : ‎ Mens
Date First Available ‏ : ‎ January 4, 2021
Manufacturer ‏ : ‎ Junyuan Bags
ASIN ‏ : ‎ B01A61KFIO
Country of Origin ‏ : ‎ China
Best Sellers Rank: #17,099in Bab