Backpack Diaper Bag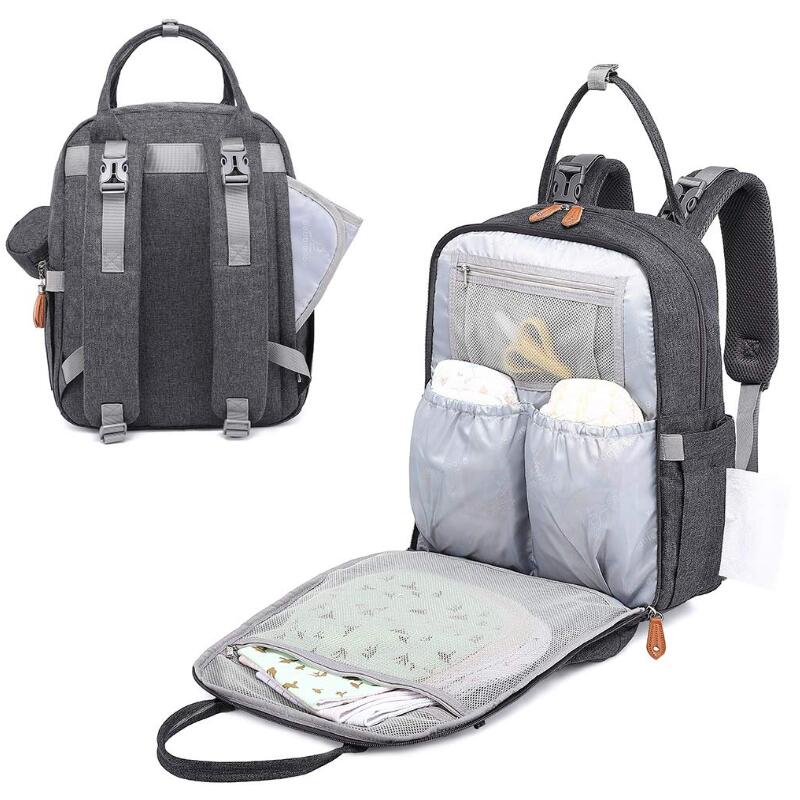 Backpack diaper bag enjoys various styles.
The diaper bag backpack helps parents bring baby essentials hands-free. It even allows the parent to carry the baby on the front or hold the kid's hand while carrying the bag on the back. The tote diaper bags have two long straps so they can be carried over the shoulder. The messenger style has one long strap. People like it because they can wear it across the body, which is convenient to use.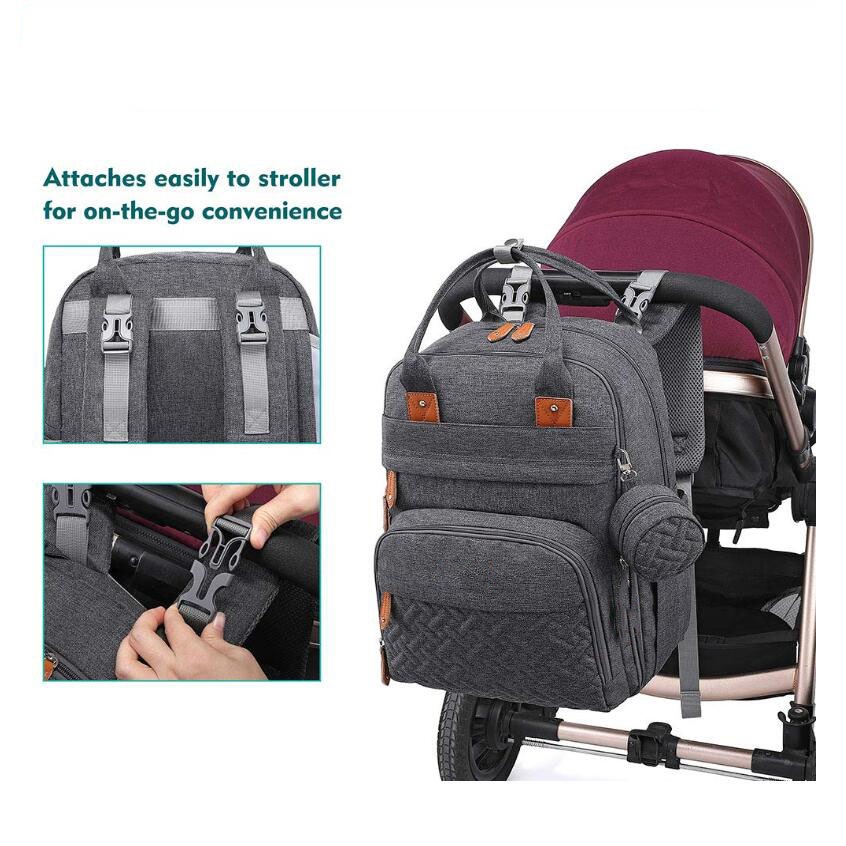 Large Capacity Backpack
There is no doubt that a diaper backpack can carry a lot of stuff, So it has a big space.Children's supplies are usually very heavy. Thus, parents are more likely to buy a bag that's sturdier and more durable. Moreover, the bag needs to store dirty diapers and clothes. If the backpack diaper bag is easy to clean, it will gain the parents' interest. It's better if it's made of machine-washable material with a wipe-clean surface.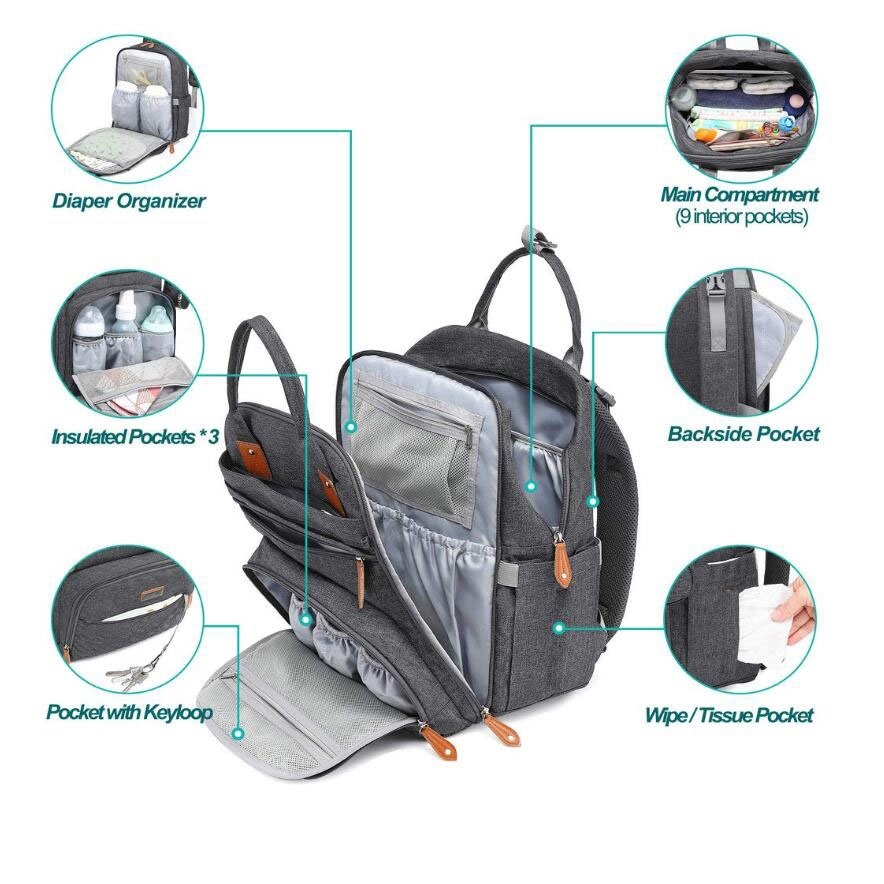 Extra functions are more interesting.
The insulated pockets can store food and water while keeping their temperature. A foldable changing pad can save the parents from embarrassment when changing diapers in public. Some parents are happy with lots of pockets because it enables them to organize the things inside and find the tiny baby stuff with ease.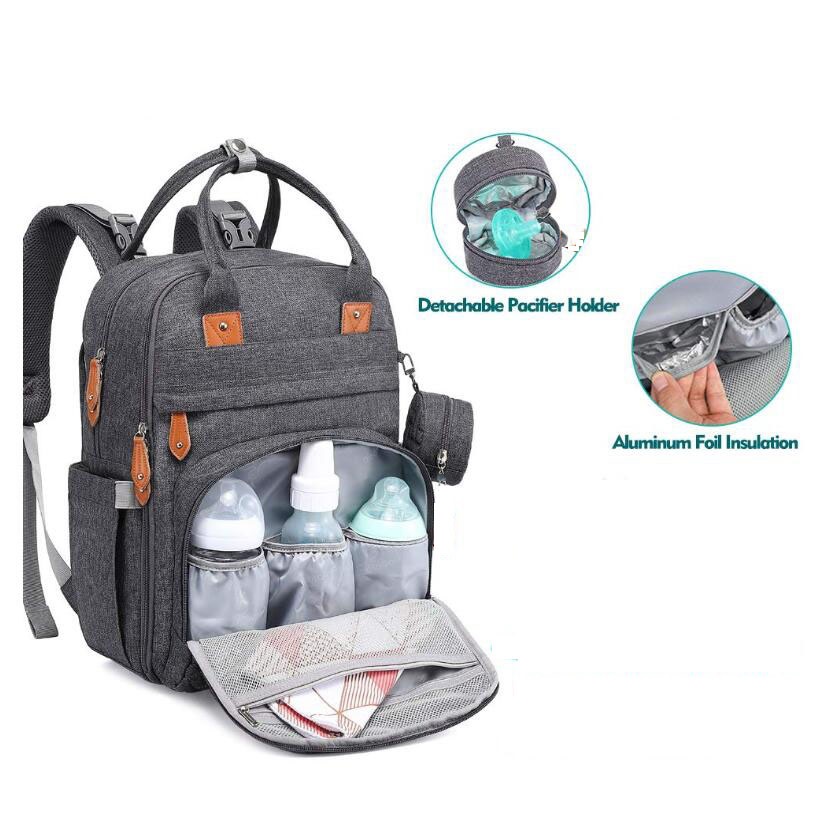 A trend of designer diaper bags is on the way.
The luxury diaper bags, such as leather diaper bags, even though high in price, enjoy much popularity. No matter which kind you like more—cheap or expensive, made of cotton or leather, or designed for mom or dad—you are welcomed to browse our platform and discover your wholesale product. Various options are provided here, including a diaper bag with changing station and a men's diaper bag.