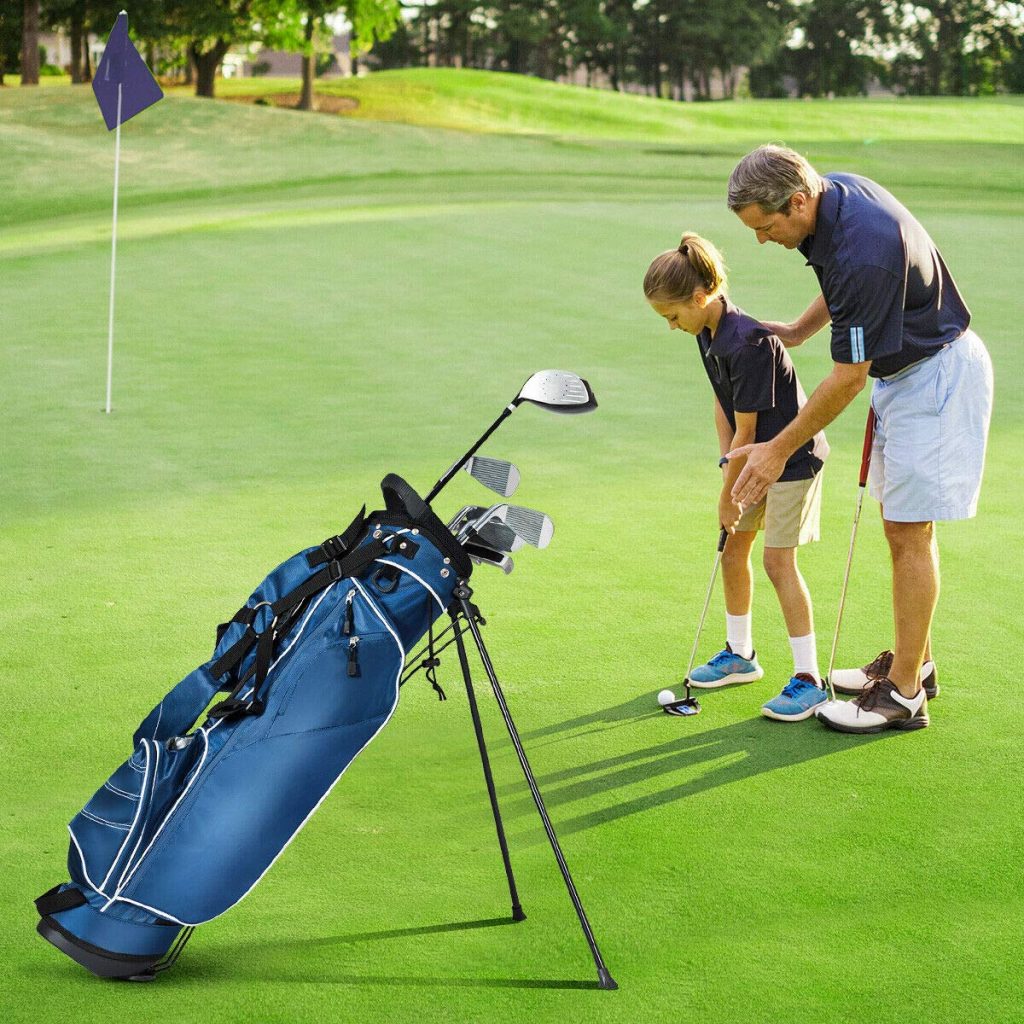 Welcome to our pick of the best kids golf bags!
Playing golf with your kids is a momentous event in a parent's life. There's no better way to spend time than out in nature practicing a game that will stay with them their entire lives.
Getting your kids started on this amazing path all starts with a bag.
You want your kid to be excited about getting their own golf bag before they even have clubs. Now they can save up their allowance for that new driver they had their eye on, and they have a place to store the balls they find in the forest.
With the picks and tips below, you can spend less time shopping around for the best kids golf bag and soon be on your way to enjoy a great afternoon playing a great game.
Let's get into it!
3 Factors In Identifying The Best Kids Golf Bags
Getting the perfect golf bag is important to keep your child engaged in the game.
The best kids golf bags will keep all their equipment organised and in one place, making their lives easier on the course and at home. Wave so long to lost equipment!
Having a bag they're proud to show off is also a great way to encourage them onto the course. Keep these three suggestions in mind when shopping for the best kids golf bag, and you're guaranteed to put a huge smile on your child's face.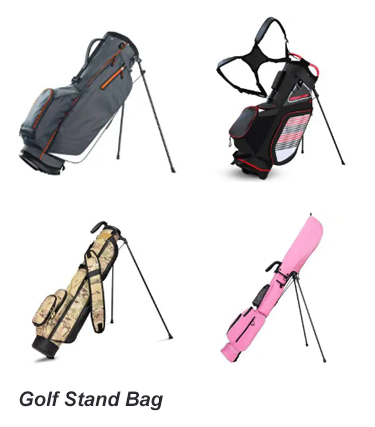 1: Age/Size
Age is the first aspect to start with. Their size is a huge factor in what bag to get, so they can easily carry it themselves and get the full golf experience.
Younger kids should look for bags that are shorter in length. Some of the best kids golf bags are available in different sizes, so if you have a young golfer who hasn't hit their growth spurt yet, opt for a shorter bag.
2: Desire And Interest In Playing
If your kid is unsure about their commitment to that game start with something simple that won't break the bank. This will equip them to explore the game, but won't leave you feeling out of pocket if they decide golf isn't their thing.
For kids who are already hooked, you can get something a little more high-tech. Having versatile pockets, a dual-strap system, and sturdy legs will be worth their weight in gold for kids who will spend their summers on the turf.
Buying quality also ensures a long lifespan for the bag, so you won't have to replace it until they're an adult. Then they can buy one for themselves, am I right?
3: Number Of Clubs They Will Use
Junior golf club sets come in many different sizes. There are starter sets with only five pieces and go all the way up to full junior sets. What your child has will determine what size bag to get.
We recommend always going a bit bigger even if your kid starts with a small interest in golf.
This gives the option to expand and house their equipment over time as their interest grows, rather than having to buy a new golf bag next season because your kid is hooked.
Most junior bags won't fit a full set so pay attention to the dividers that the best kids golf bags offer. This is usually a great indication of how many clubs it can hold. The fewer sections it has, the less amount of clubs you'll be able to fit.