Golf Bags
There is more that goes into finding the proper golf bag than many realize. With four major categories to choose from, there is a golf bag for any occasion.
If you are looking for a bag that has more room and luxury, Staff Bags will be the best option for you. Often used by professional players, these golf bags are heavier and more expensive, but often have plenty of storage options and are made of higher-quality materials. If you want something a little lighter and have a tendency to right in a cart, a Golf Cart Bag is likely the best option. Designed to fit in a golf cart with a non-slip base, these bags offer style and accessibility. The most popular of the four categories, the Golf Stand Bag offers the most functionality. They are designed with two retractable legs that extend when placed diagonally and retract when placed upright, which allows you to place this golf bag on a golf cart/push cart or walk the course. Finally, there is the Travel Golf Bag. These are designed to carry and protect your entire bag and clubs when traveling and feature extra storage and wheels.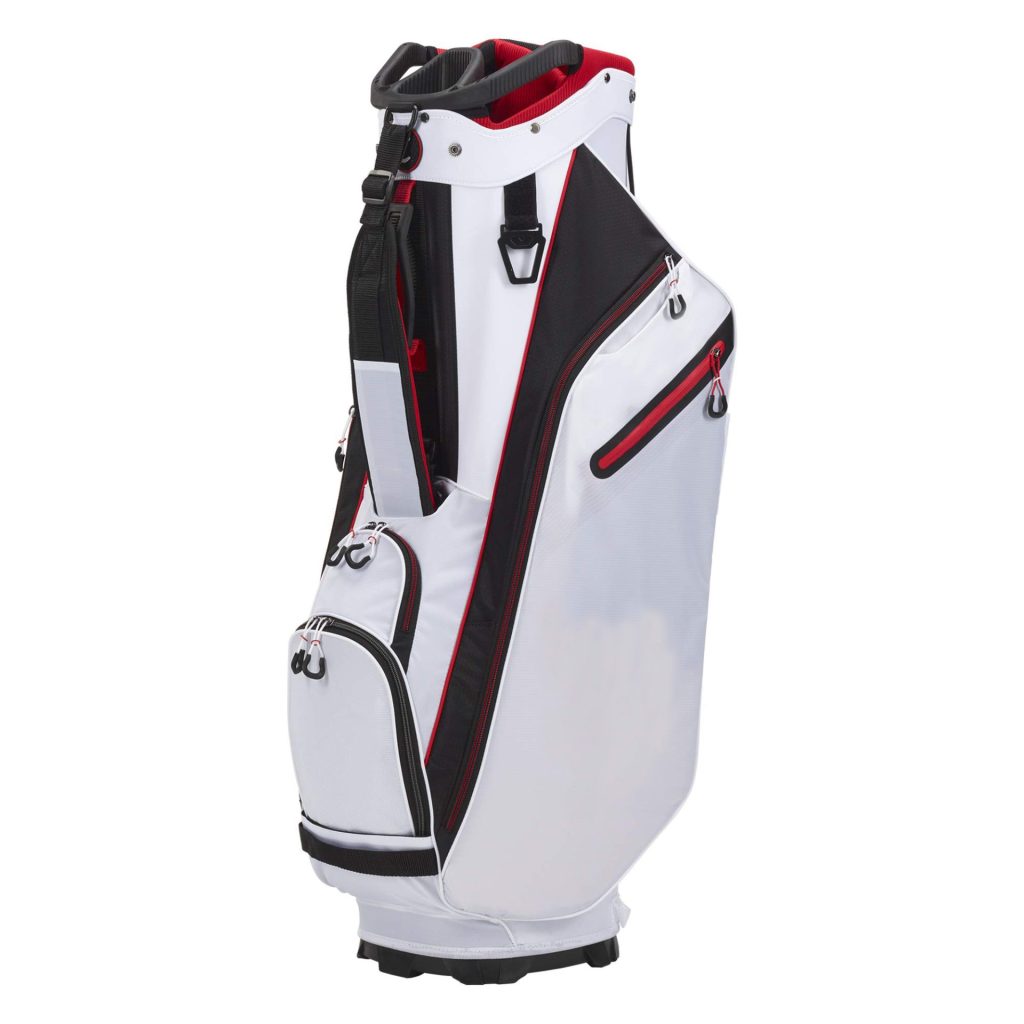 STAFF BAGS
These heavier bags (usually weighing around 10 lbs.) feature plenty of storage options and are typically used by professional players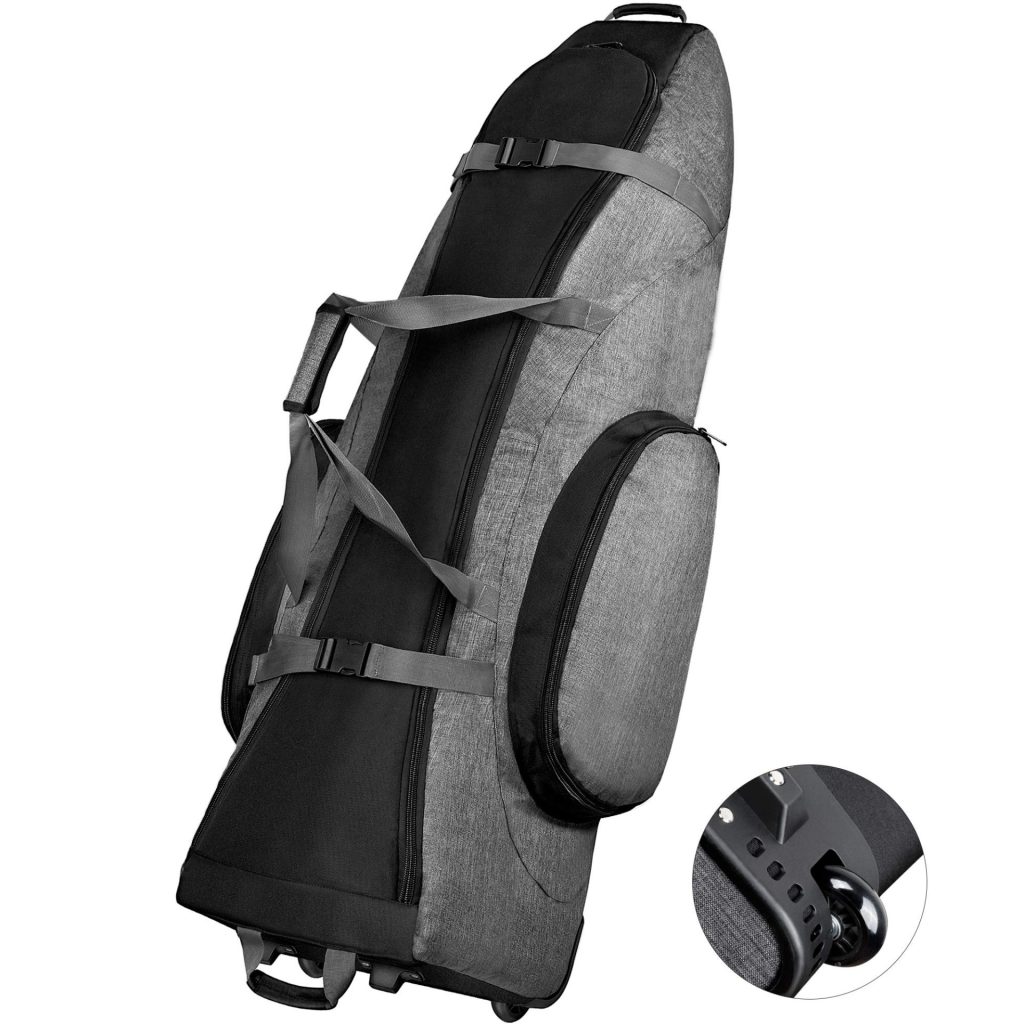 TRAVEL BAGS
Travel bags and covers are designed to carry and protect your entire bag and clubs. These bags feature padding to protect club heads, extra storage, and wheels to allow easy transport. There are two main types of travel bags: hard case and soft shell. If you often take your clubs on an airplane, make sure to check with the airline's guidelines for golf clubs. Some airlines will ensure protection for clubs in a hard case, while other airlines will make you sign a waiver acknowledging your clubs are in a soft shell and could be prone to damage.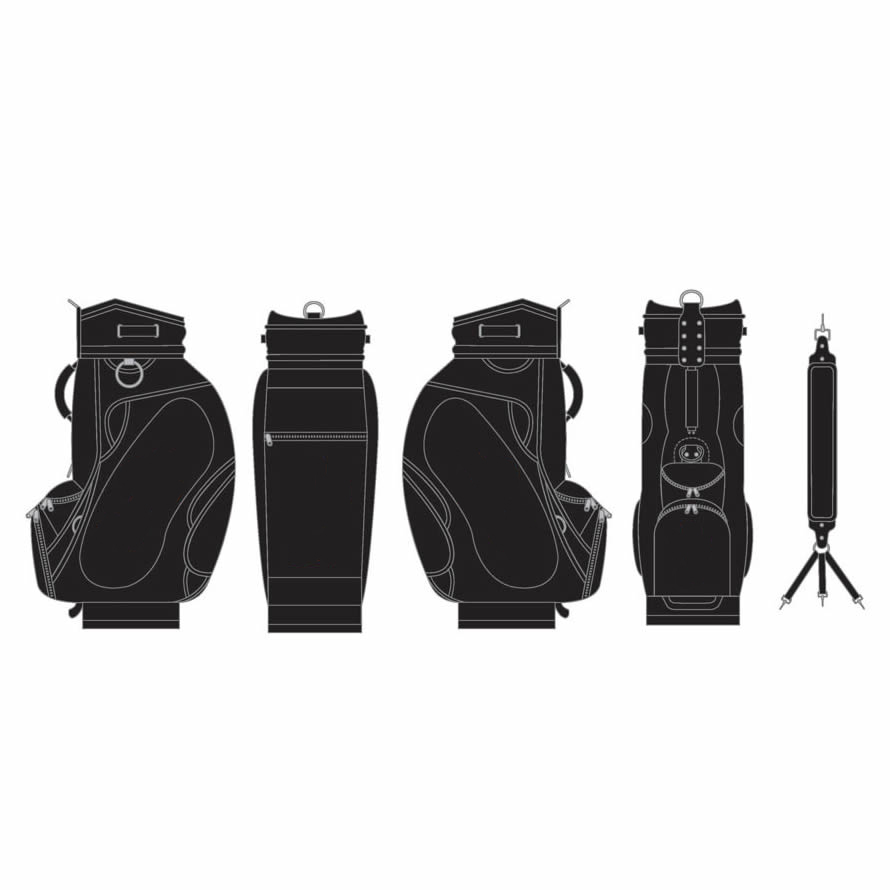 MEN'S GOLF CART BAGS
If you're a golfer who usually rides in a cart, a golf cart bag may be the best option for you. PGA TOUR Superstore carries the best golf cart bags available and in a variety of colors and styles. Top golf cart bag brands include TaylorMade cart bags, Callaway cart bags, and more.
The Golf cart bags are made to be stable in a cart due to their wide and flat base. Cart bags usually have individual dividers for all 14 of your clubs and have various additional features that other bags may not have, including cooler pouches, umbrella holders, and compartments for anything you need on the course.
Golf cart bags also come with a strap so you can walk the course with the bag. However, the bags are heavier than other types of golf bags so if you prefer to walk the course when you play, a stand bag may be a better option for you.
MEN'S GOLF STAND BAGS
Buying the right golf bag is an important decision after buying the right clubs. Depending on how you enjoy playing golf will influence the golf bag type you purchase.
The golf frame bag is a great golf bag option for players who want versatility in their golf bag. Golf bags with stands are the perfect walking golf bags because you can stand the golf bag up after each shot, and golf bags are also lighter than other types of golf bags. The golf frame bag also comes with a comfortable shoulder strap to carry your clubs through 18 holes of play. Golf rack bags can also be used on carts or carts, making them ideal for driving ranges.
PGA TOUR Superstore carries the best golf stand bags on the market from top brands such as PING, Titleist, TaylorMade, Callaway, Sun Mountain, and Vessel. Rock your favorite colors or team with a golf stand bag that shows off your personality and favorite sports team.