*Update: Poppy Mini is Sold Out!* Say hello to the Junyuan Bags
Mini in Poppy! Just in time for the holidays! We know many of you have been asking for us to bring Poppy back and we listened! This time we are releasing it in a our Mini size!! This limited edition bag is perfect for you or your mini and makes for the perfect gift this season! But once it sells out it's gone for good so make sure to snag your POPPY MINI HERE! 
If you've been debating on adding a mini to your Junyuan Bags
 collection we are here to give you some more reasons on why it's a must have! It's basically everything you love about our original size shrunk down to the perfect mini bag! The Junyuan Bags
Mini makes the perfect purse, or backpack for your tiny adventurer + yourself! Our design is easy to clean and opens wide so you can see all of your essentials just like our Original bag. Wear your Junyuan Bags
Mini as a backpack or messenger bag and enjoy!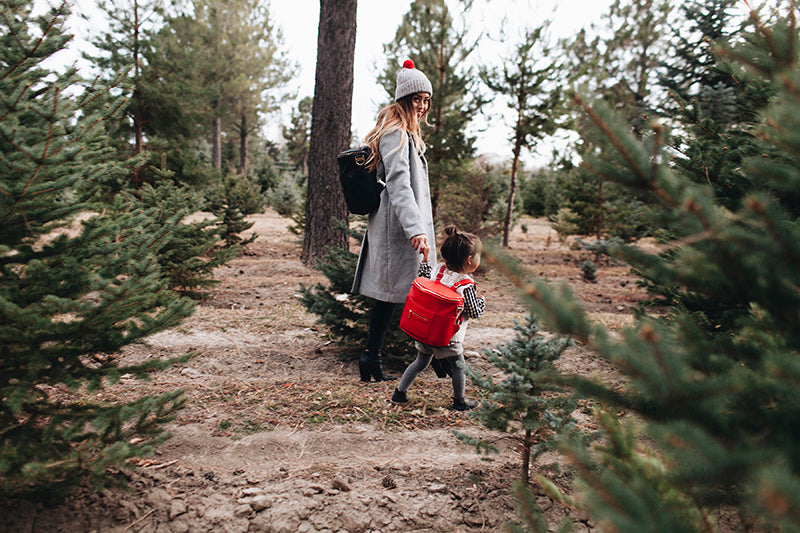 Includes gold zippers and new custom hardware. Inside can be pulled out for easy cleaning. Outside and inside are fully wipeable faux leather. Total of 9 pockets; 4 outside, 5 inside. There is also a keychain hook on the inside so you don't have to spend hours looking for your keys. Straps are made from a durable webbing. Can be used as a backpack or messenger bag. New and improved backpack straps for added comfort and strength!