It's the most wonderful time of the year! And, also, the craziest—amiright? If you're anything like us, your iCal is chock-full of holiday parties and events. A month of shindigs begs the age old question: what to wear? So we styled 6 holiday outfits for a variety of festivities—each accessorized with the perfect Junyuan Bags
bag—to help make getting dressed this December all the more merry. Below, check out what to wear to a sweater party, for holiday travel, to get your Christmas tree, and more!  
1. What to Wear to Get Your Christmas Tree  
Whether you hike into the woods and chop down your own tree or you drive to your local Christmas tree farm to pick out your prized pine, stay warm with a cozy teddy coat, plaid flannel shirt, boyfriend jeans, waterproof Chelsea boots, a bright red beanie (a la Rudolph), and a Poppy Fawny Pack—the perfect hue for the holidays!
p.s. Just in time for holiday shopping, ALL FAWNY PACKS ARE BACK IN STOCK! Fawny Packs are the must-have gift this holiday season—shop now to snag your favorite color!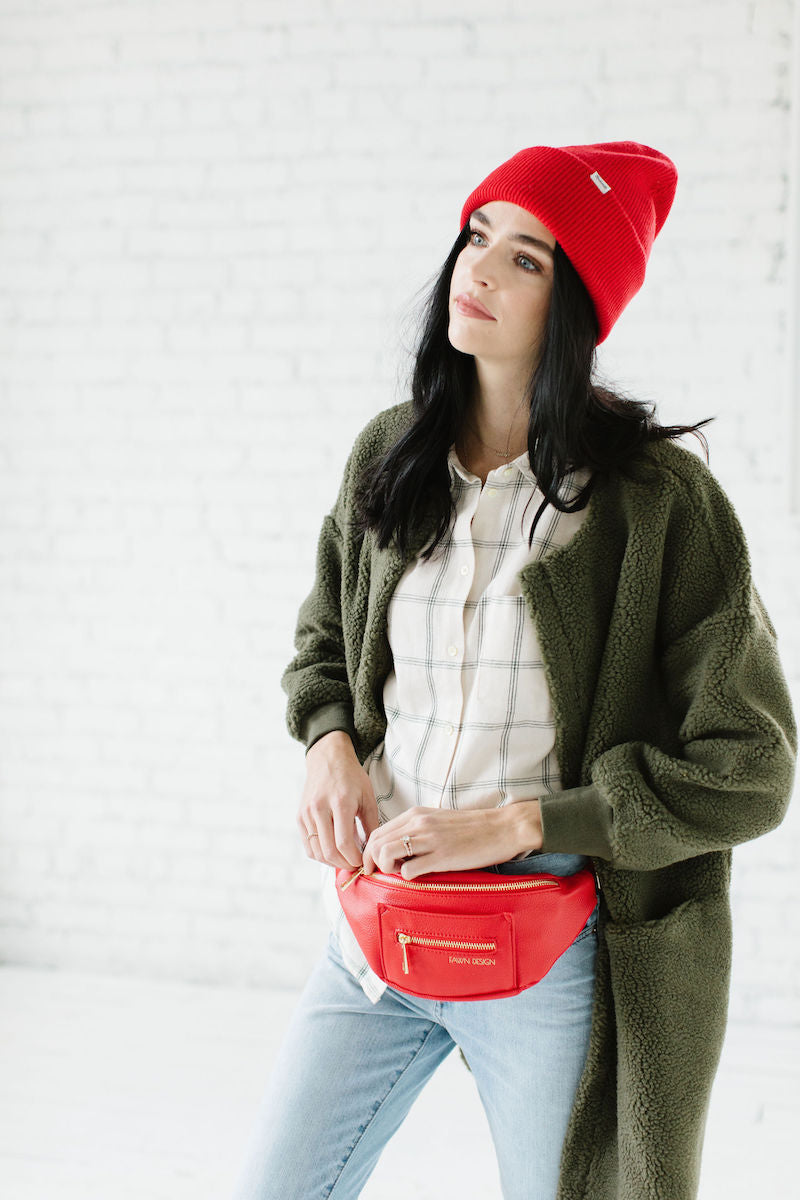 Get the Look: Teddy coat, plaid shirt, and jeans from Madewell | Boots from Zara | Junyuan Bags
Fawny Pack in Poppy

2. What to Wear to a Holiday Party 
There's no shortage of soirées during the holiday season, and this chic but comfortable velvet jumpsuit in a rich wine hue will take you from the office féte to The Nutcracker to New Year's Eve in style. Pair it with a Junyuan Bags
Clutch—our wristlet clutch holds all of your evening essentials like lipstick, mints, cash, cards, and your cell phone, making it the perfect party accessory. 
Get the Look: Velvet jumpsuit from Anthropologie | Leather mules from Madewell | Earrings by Baublebar from Nordstrom | Rings from Made by Mary and The Land of Salt | Junyuan Bags
Clutch in Black 

3. What to Wear for Holiday Shopping 
Hit the mall or your favorite local boutique dressed in a cool coat and an even cooler hat (a chic solution for bad hair days), plus the perfect shopping companion for hauling home all of your holiday gifts and goodies: the Junyuan Bags
Tote Bag.  
Get the Look: Coat, shirt, and booties from Madewell | Jeans from Levi's | Hat from GigiPip | Junyuan Bags
Tote Bag in Black 

4. What to Wear to a Sweater Party 
Why wear an ugly sweater when you can wear this equally festive cable knit sweater in Santa's favorite hue? Pair this chunky sweater with jeans, booties, and a Junyuan Bags
Mini—the perfect backpack purse for all your holiday outings! 
Get the Look: Cable knit sweater from ASOS | Jeans and booties from Madewell | Junyuan Bags
Mini in Brown 

5. What to Wear for Holiday Travel 
Over the river and through the woods to grandma's house you go in a sleek jumpsuit by our friends at Albion Fit and our signature Junyuan Bags
Original Bag—a match made in travel heaven! Because if you have to deal with the headache of holiday travel, you may as well travel in style.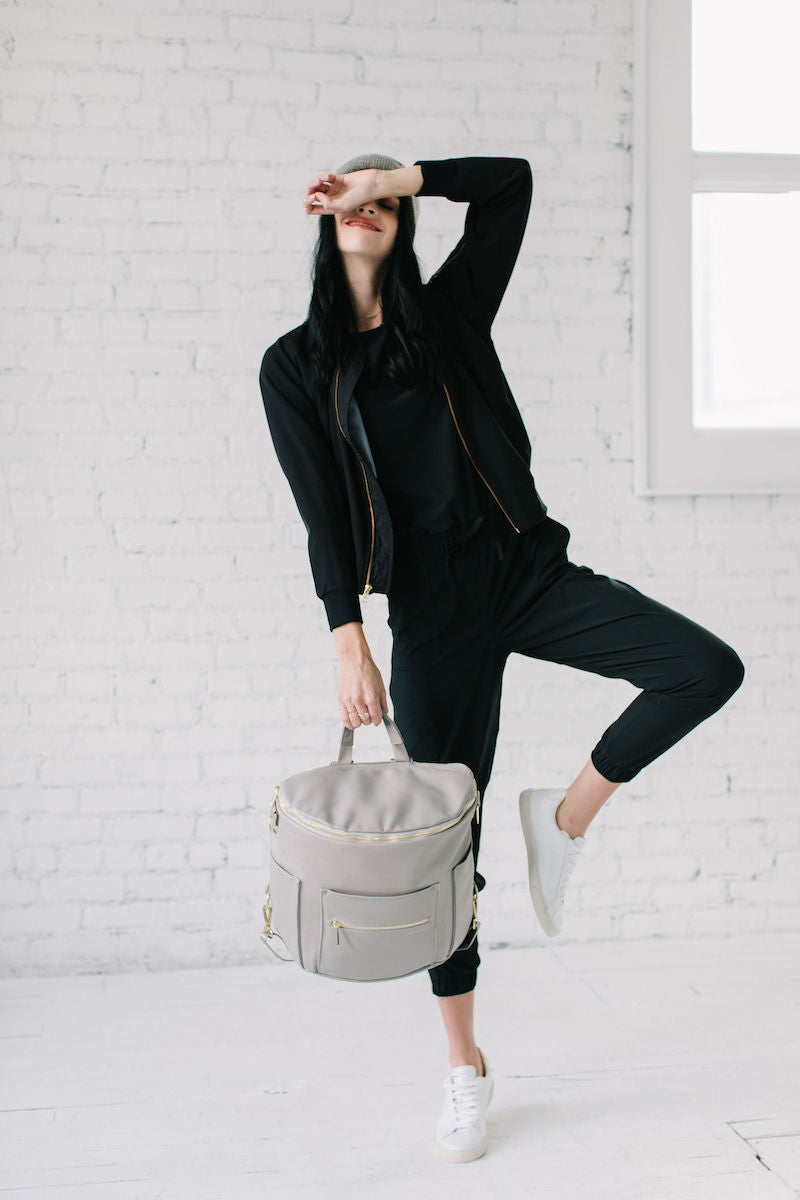 Get the Look: Black jumpsuit from Albion Fit | Veja sneakers from Net-a-Porter | Wool beanie from Madewell | Junyuan Bags
Original in Gray 

6. What to Wear for Christmas Eve Dinner 
The tree is decorated, the presents are wrapped, and there's just one thing left to do: celebrate! Get in the Christmas spirit with an outfit made for curling up by the fire and drinking eggnog. Or maybe mulled wine is more your thing. We like our vino served in the form of this Junyuan Bags
Mini backpack purse in our limited-edition wine color.      
Get the Look: Long sweater, plaid shirt, jeans, and oxford shoes from Madewell | Junyuan Bags
Mini in Wine